Here's What Gia Giudice Is Studying At School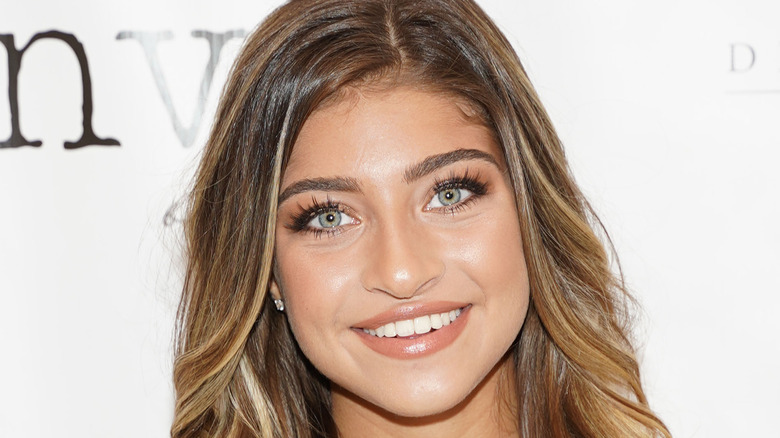 Manny Carabel/Getty Images
Gia Giudice has been a fixture on Bravo's hit reality show "The Real Housewives of New Jersey" since its debut in 2009. As the eldest daughter of Teresa and Joe Giudice, Gia has had to weather the many storms created by her parents' decisions and her life in the spotlight. Case in point: A 2011 episode showcased Gia's tearful performance of an original song, which captured the turmoil she was going through at the time as her parents' feud with her uncle Joe Gorga came to a head, per Us Weekly.
In the years that followed, Gia faced more emotional obstacles as both of her parents were sentenced to separate stints in jail after pleading guilty to several counts of fraud. "Honestly, obviously, any news that is hurtful or horrible to hear is so upsetting," then-13-year-old Gia told Access Hollywood (via Us Weekly). "But my family is probably one of the strongest families I know, so we'll get through this. It's gonna be fine. And when it's over, we're gonna be better than ever." Because Joe never actually received American citizenship while living in the country, he was deported to Italy and lived there briefly until moving to the Bahamas, according to the outlet. Despite the family drama, Gia made both her parents proud by enrolling at Rutgers University in her native New Jersey, as People reported. Now that she's a junior in college, fans may be interested to learn more about her journey with higher education.
Gia Giudice's family experience prompted her to pursue a criminal justice degree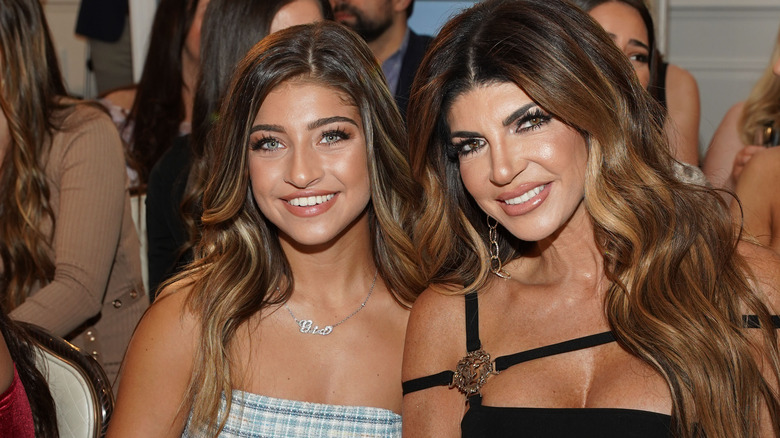 Manny Carabel/Getty Images
Now that Gia Giudice has a full two years of college under her belt, People reported that the reality star is pursuing a criminal justice degree, in the hopes of one day becoming a lawyer. During a 2021 episode of "Watch What Happens Live with Andy Cohen," Gia revealed that she was inspired to pursue a career in law after watching her mother and father grapple with their law struggles. "I'm still pursuing my dream of becoming a lawyer, so that's really exciting for me," Gia said, per Bravo. "[Joe and Teresa Giudice's] whole experience influenced me, honestly, for the better. I just want to help families and be able to be there for families and help children," she added.
Per Bravo, Gia previously lived in an on-campus dorm, but now that she's a junior, she's sharing a house with six other Rutgers University students. In an interview with People, Gia referenced the advice her mother has given her over the years, which has helped her successfully navigate college life. "My mom always told me, 'Just be smart. Stay on the right path and stay true to yourself and never get lost,'" she shared. Likewise, Teresa expressed gratitude for the fact she's been able to maintain her close relationship with Gia, even while her daughter as been away. "I would check in with her all the time," she told Bravo. "She would always check in with me, because she's that type of kid."