Gia Giudice And Joe Gorga's Feud Fully Explained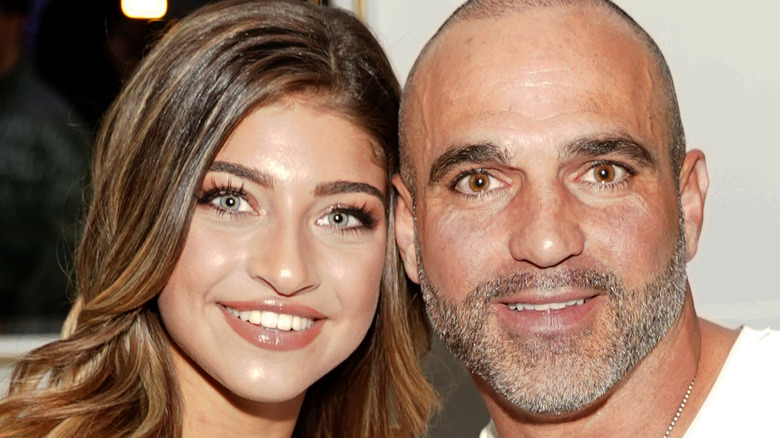 Manny Carabel/Getty Images
Whether you're a casual or diehard fan of "The Real Housewives of New Jersey," it's likely that you are at least aware of the numerous dramatic moments that the Giudice family has been through since the start of the show in 2009. In 2014, Joe and Teresa Giudice were found guilty of hiding their impressive net worth while filing for bankruptcy. Teresa was sentenced to 15 months in jail, and served 11 months in 2015 and 2016, while her husband, Joe Giudice, was sentenced to 41 months in jail, according to People. In 2019, Joe, who immigrated to the United States from Italy as a child but never obtained citizenship, was deported back to Italy. Shortly after that, Teresa and Joe ended their decades-long marriage.
Throughout the past decade of prison sentences and cheating rumors, the Giudice daughters, Gia, Gabriella, Milania, and Audriana, have all been at the center of the Giudice family drama. This is especially the case for 21-year-old Gia, the eldest Giudice daughter, who has been old enough to understand her family's struggles, per Us Weekly.
During the 11th season of "The Real Housewives of New Jersey," Joe Gorgo, Teresa's brother and Gia's godfather, made negative comments about Teresa's ex-husband during the show and subsequent reunion, stating that Joe [Giudice] had been the one to break up the family with his illegal activities and bad-mouthing of Gorga and his family (which also includes his wife, fellow "Real Housewives" cast member Melissa Gorga) to the press, according to another People article.
Gia finally confronted Gorga about the comments that he made about her father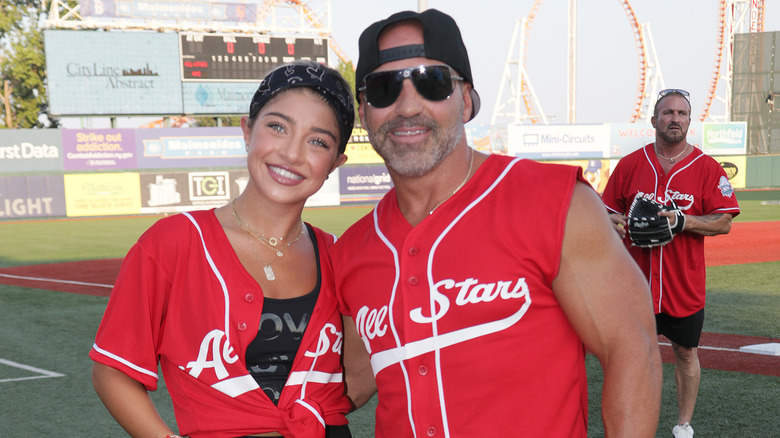 Rob Kim/Getty Images
In a clip previewing the next episode of the 12th season of "The Real Housewives of New Jersey," set to air on February 8, Gia Giudice is seen getting into quite a heated argument with her uncle and godfather, Joe Gorga. Gia confronts Gorga, telling him that her father did not deserve the comments that Gorga made in years past. "If you're going to come at me disrespectfully ... then I won't talk to you," Gia tells Gorga after he appears to grow angry, per Page Six. Gorga assures Gia that he can talk to her, given the fact that he is her uncle and godfather. "That doesn't mean anything, Zio [Uncle] Joe," Gia responds, per Page Six. "I'm an adult now, too, so you can talk to me like one ... Because I'm done with you being disrespectful." Gorga then fires back, saying, "I would never allow my daughter to talk to my aunt or my uncle [like that]. I mean, where were you raised?" Then, he storms off and the audience is left wondering just how the pair's drama will proceed throughout the rest of the season.
During an interview with Page Six, Gorga's wife and "The Real Housewives of New Jersey" cast member Melissa Gorga claims that her husband and Gia have since moved on from their brief feud. "I just think that everyone's just so over it now," Melissa told Page Six. "Everyone doesn't want to discuss all the hardships that went on the last five years with everything in our family, with my in-laws and passing away."