The 2022 ACM Awards Have Fans Scratching Their Heads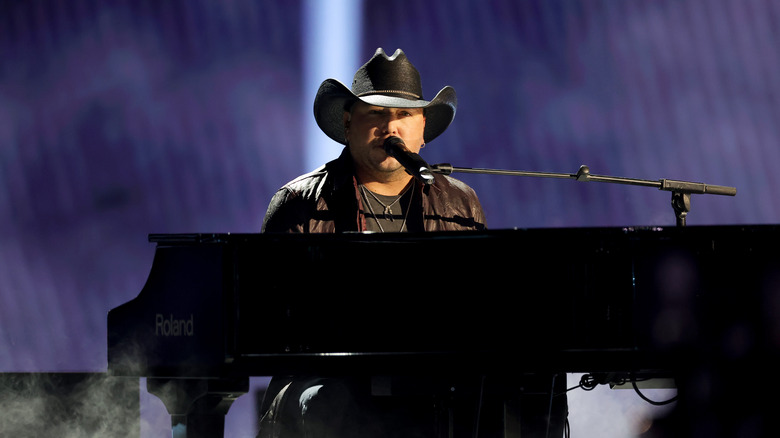 Kevin Winter/Getty Images
The opening months of each new year bring fans of music and movies alike the chance to watch their favorite artists take home much deserved awards. Country music's biggest night, the 2022 ACM Awards, was no exception, and the music genre's biggest stars from Dolly Parton to Chris Stapleton graced the stage at Las Vegas' Allegiant Stadium. Of course, musician and ACM host Parton is an absolute national treasure, and country pop queens like Carrie Underwood made fans swoon.
While the musicians and fans in attendance certainly seemed to enjoy the evening, spectators on Twitter weren't so convinced that the ACM Awards were entirely necessary. From the devastating crisis in Ukraine unfolding in real time to the ongoing COVID-19 pandemic, commentators on Twitter were quick to point out that the event seemed off. Here's what some vocal critics had to say.
Twitter was on fire with comments about the ACM Award show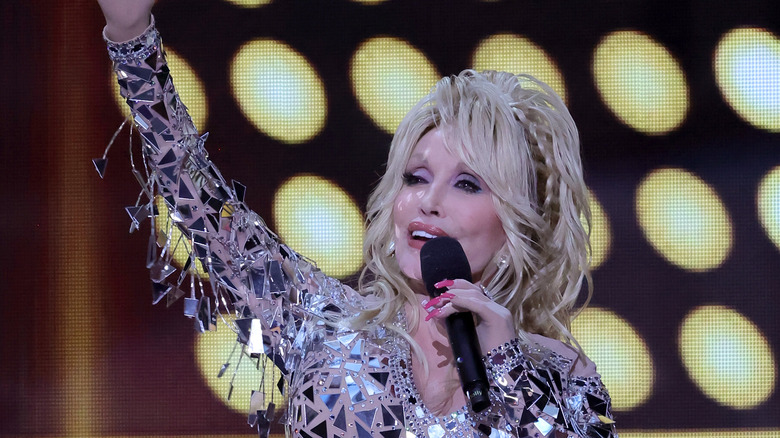 Kevin Winter/Getty Images
Throughout the 2022 ACM Awards, Twitter was on fire with comments, ranging from the timing of the show to its structure to the event's sponsor, Amazon Prime Video.
While Dolly Parton opened the awards with a somber and meaningful message about supporting "our brothers and sisters in Ukraine," some Twitter users still weren't convinced that the award show was really necessary given the state of the world. "Watching the @ACMawards I wish this god they keep thanking was more focused on Ukraine then sh**ty songs about beer and trucks," one Twitter user commented.
Additional Twitter users were confused about the structure of the event, pointing out the rows of empty seats and lack of structure that the evening presented. "I love you country music but I'm very confused," another Twitter user wrote. "Empty seats, huge stadium, very very busy/lots going on, etc." Still, other spectators were concerned that the event was largely just a promotional event for Amazon Prime Video, as its products and content were highlighted on a regular basis. "So exactly how much did Bezos pay to put his dirty self promo all over the #ACMawards?" a Twitter user questioned. Clearly, some viewers weren't thrilled by the event as a whole.