Here's How Much Chris Stapleton Is Really Worth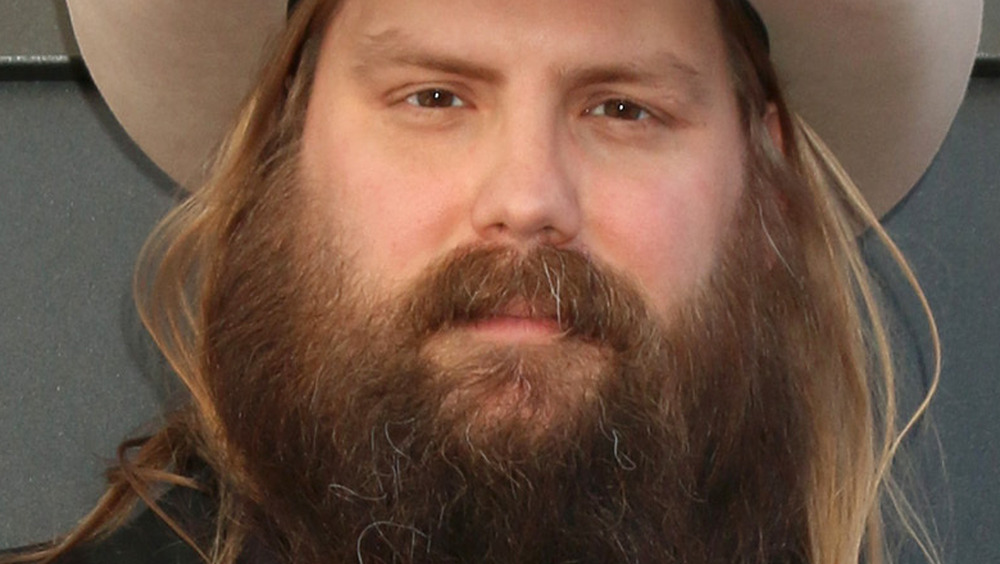 Shutterstock
Chris Stapleton is one of the biggest (if not the biggest) names in country music right now and for good reason: talent. The Kentucky native, who first blew everyone away at the 2015 CMAs with his electrifying performance of "Tennessee Whiskey" and "Drink You Away" (with Justin Timberlake, via GQ), has actually only been taking center stage for a handful of years. As Billboard dubbed him in 2018, Stapleton is an "accidental country star." But his place within country music today is undeniable, and it all started with the release of his debut album Traveller in 2015, which earned him two Grammys: Best Country Album and Best Country Solo Performance (via the Recording Academy).
Before being recognized by his name alone, Chris Stapleton worked as a songwriter for other artists, who were as different as Tim McGraw and Adele. "The thing I like about music, and that most people like, is when it allows you to be a part of the song," Stapleton explained in an interview with The San Diego Union-Tribune in 2018. "For me, it's really a matter of leaving room for a listener to put their own personal feelings into it, attach them to songs, and leave that room so you have some kind of ambiguity in the words."
Stapleton worked as a songwriter for 15 years before superstardom found him in 2015 (via GQ). As for his net worth, it's certainly grown over the years, to say the least, especially since Traveller. Find out where Chris Stapleton's net worth stands today, as the "king of country music."
Stapleton does philanthropy on top of his music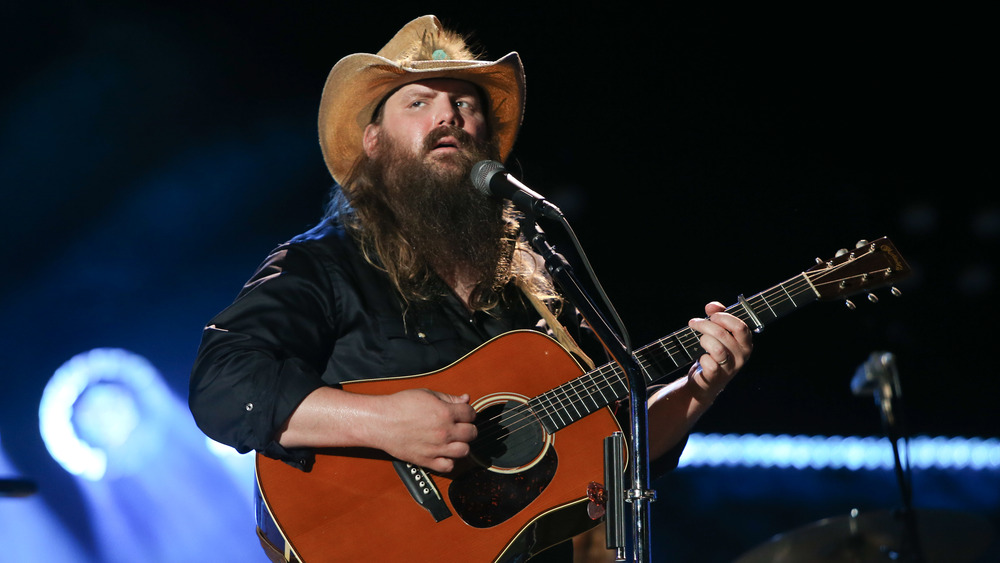 Shutterstock
Singer-songwriter Chris Stapleton's talent and success are magnets for other artists as well, who unsurprisingly wish to work with him if given the chance — just as they did when he was primarily writing songs. For example, he's recently caught the attention of pop star Zayn (Malik), who admitted in an interview with Radio.com that he'd like to collaborate with Stapleton. The country artist is also known for selling out big stadiums, of course. Like in 2019, when his All-American Road Show Tour reported revenues of $30.9 million from 417,604 tickets sold (via Billboard). And so, it should really come as no surprise that Stapleton's net worth has risen considerably over the past several years; he's estimated today to be worth $12 million, according to Celebrity Net Worth.
On top of his music career (and superstar status), Chris Stapleton and his wife Morgane run a charitable fund called Outlaw State of Kind, which supports various causes that resonate with the couple's passions, like wildlife protection and Habitat for Humanity. Most recently, the Stapletons' OSOK partnered with E.H. Taylor, Jr. Bourbon to auction off limited-edition autographed bottles, with the initial proceeds going to benefit disaster relief for both Texas and eastern Kentucky (via ChrisStapleton.com).
Stapleton will be performing at the 56th ACM Awards on Sunday, April 18, where he's tied with Maren Morris for the most nominations this year with six, including Song and Album of the Year, as well as Entertainer of the Year (via The Tennessean).