Miranda Lambert's ACM Award For Entertainer Of The Year Has Twitter Divided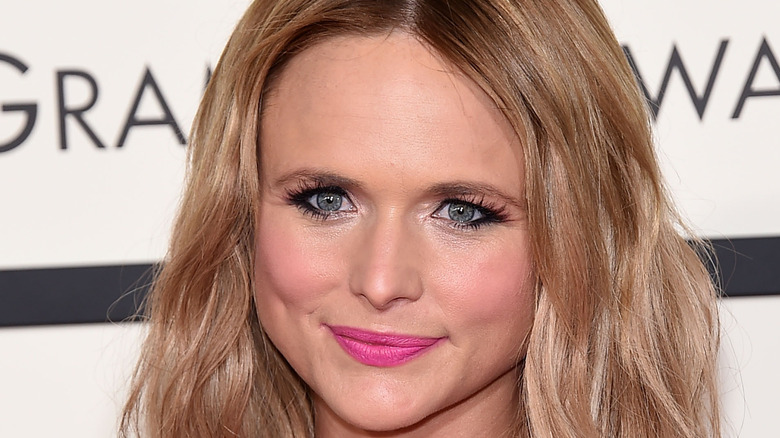 DFree/Shutterstock
The 2022 ACM Awards garnered fans near and far on the evening of March 7, as country music's biggest stars gathered at the Allegiant Stadium in Las Vegas to honor their industry artists. From the likes of Dolly Parton to Luke Bryan to Carrie Underwood, the award show featured a plethora of trophies, speeches, praises to God, and of course, some classic country singing. But perhaps one of the biggest moments of the show was when the award for Entertainer of the Year was announced, and the recipient – Miranda Lambert – left fans speechless.
Historically, the ACM Award for Entertainer of the Year has gone to a male artist. As recorded by The Boot, the last female to win the award to date was Underwood in 2020, and her big win was alongside male artist Thomas Rhett. Underwood's win marked a female dry spell for the award, which was given to Taylor Swift in 2012, followed by male artists for the next eight years. This history made Miranda Lambert's 2022 win for Entertainer of the Year that much sweeter, but Twitter was divided over her accomplishment.
Miranda Lambert's big win had some people scratching their heads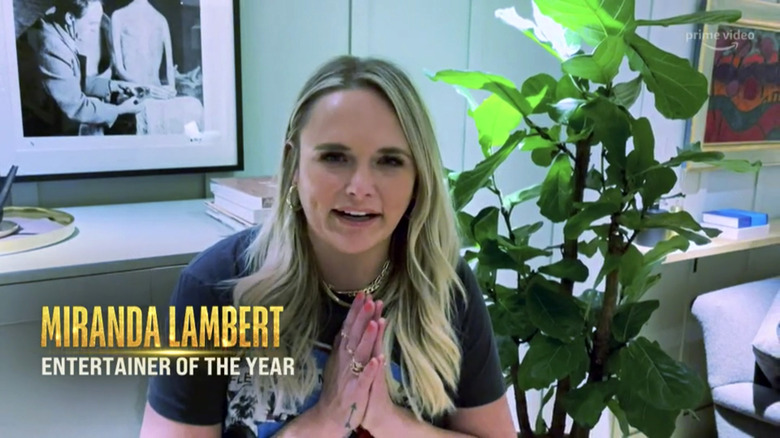 Arturo Holmes/acma2022/Getty Images
Country singer and bonafide star Miranda Lambert took home the ACM Award for Entertainer of the Year during the 2022 awards show, and many fans took to Twitter to express their excitement over her win. "Miranda Lambert finally won the ACM Entertainer of the Year!!! It only took forever but finally!!" one excited fan wrote. "Well overdue & well deserved & about damn time!!" exclaimed another. One Twitter fan clearly understood the historic nature of Lambert's win, writing, "Dolly Parton announcing that Entertainer of the Year goes to Miranda Lambert. How could it be any better?! #queens."
But some spectators weren't as excited that it was Lambert who took home the trophy, and the topic garnered a variety of responses on Twitter. One user asserted that Underwood should've been awarded the coveted title instead, and yet another said that Underwood "sings rings around Miranda." Some even questioned why Lambert was nominated in the first place, with one spectator writing, "Can someone explain to me WT* Miranda Lambert did to win entertainer of the year?" and another responding, "I'd like to say it's well deserved, but that would be a lie. Someone pls explain to me how Miranda Lambert deserved to win." Clearly, social media is divided on the country singer's big win.