Kelly Clarkson's Performance At The ACM Awards Has Twitter In A Tizzy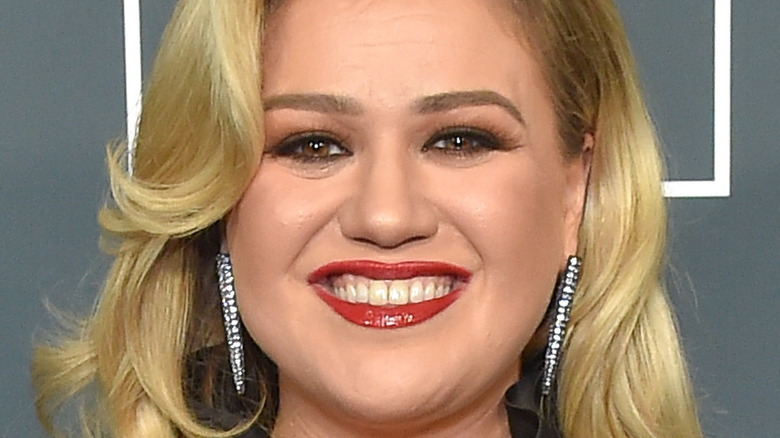 DFree/Shutterstock
The 2022 Academy of Country Music Awards heavily featured host Dolly Parton. It's not surprising as the country singer and songwriter is a living legend. Parton showed up to the awards show looking absolutely stunning and kept the outfits coming. She told Entertainment Tonight that she planned on having five outfit changes. "Well, if all goes well I got five planned unless we are really running, you know, close, if I can get in them that fast," the singer gushed.
Parton really was the center of attention at the ACM Awards. Not only did she host, but she performed as well. So, all eyes were on her.
With the hosting gig came a lot of praise throughout the night from her colleagues. Singer and songwriter Kelly Clarkson paid a special tribute to Parton, who had a lot of expectations for the performance (via Music Mayhem Magazine). Parton said her tribute was "going to be special," as she is "one of the greatest singers." Clarkson's performance certainly had people talking.
Clarkson's tribute to Parton had Twitter freaking out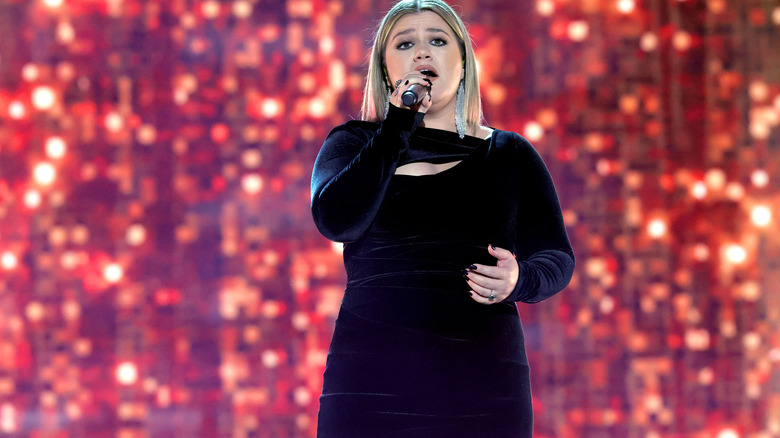 Kevin Winter/Getty Images
During the awards show, Kelly Clarkson paid a beautiful tribute to Dolly Parton (via Variety). She covered the song Parton wrote that Whitney Houston later covered, "I Will Always Love You." After the performance, Parton said, "I know that Whitney is smiling down tonight," adding that she was "trying not to cry [her] eyelashes off and slinging snot in every direction."
The "American Idol" winner was excited going into her performance. She said on her talk show, "The Kelly Clarkson Show," "I'm super stoked because the one and only Dolly Parton is hosting and I have a special tribute planned just for her." And, her performance stole the show.
Fans on Twitter couldn't get enough of it, and one user gushed, "Just saw Kelly Clarkson sing 'I will always love you' to Dolly Parton and I've peaked in life." Another wrote, "Kelly Clarkson. that's it, that's the tweet." While someone else added, "I don't care who I offend by saying this — Kelly Clarkson is the best vocalist I've seen ... ever. That was gorgeous."
Clearly, fans will always love this Clarkson performance.