Kelly Clarkson Takes Action To Get Rid Of Her Famous Last Name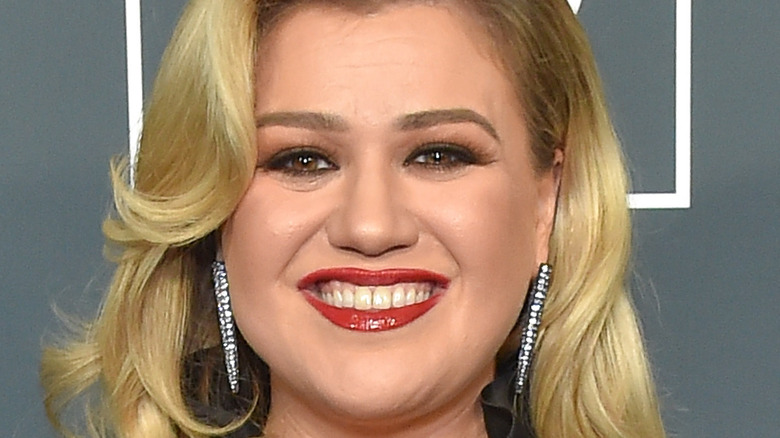 DFree/Shutterstock
When you're a celebrity, people seem to just know you. It turns out that sometimes they don't want to be so known anymore. According to Us Weekly, Kelly Clarkson is officially changing her name. While the new name won't be completely unrecognizable, it's giving this singer a fresh start and a new identity. Forget everything you know about the last name Clarkson, because the singer is likely leaving that name behind. 
The name Kelly Clarkson carries a whole lot of meaning. The woman was the winner of the very 1st season of "American Idol," has been making albums since 2003, and has her own talk show bearing her name. So perhaps it makes sense she would want a fresh start, especially considering her recent divorce. No matter what the reason is, Clarkson obviously can do whatever she wishes — no matter how big of a change. 
There are some steps that she's going to have to go through to make the new name legal, though. Heck, if Kanye West can legally change his name to "Ye," then Clarkson should have no problem. Here's everything she needs to do to get a new name and why she's so passionate about the change. 
Kelly Clarkson wants to change her name to Kelly Brianne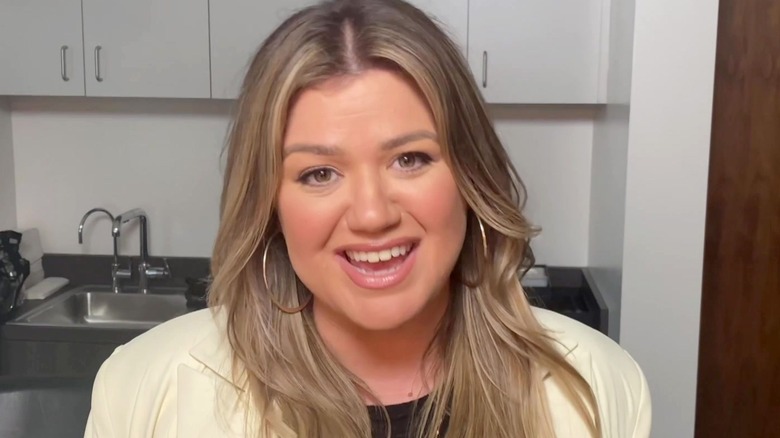 Daytime Emmy Awards 2021/Getty Images
In the spotlight and out, Kelly Clarkson has been though a lot. She has her own talk show, was the one of the few groundbreaking "American Idol" winners to hit the ground running with her singing career, and has been a vocal coach on The Voice for 7 seasons. While she's not leaving all of that in the past, she is looking for a fresh name to take with her into the future. 
Kelly Clarkson is hoping to make her middle name her new last name, making her name Kelly Brianne instead of Kelly Clarkson. The change comes after filing for divorce in 2020. While she's not out of the woods when it comes to the settlement, according to Vanity Fair, she was declared legally single as of September 2021. The next step is apparently a name change for the singer. 
"My new name more fully reflects who I am," Clarkson said in court documents. Clarkson didn't take her ex-husband's last name at the time of her marriage, but she is looking for a change now that she's legally single. 
The legal name change won't go into effect immediately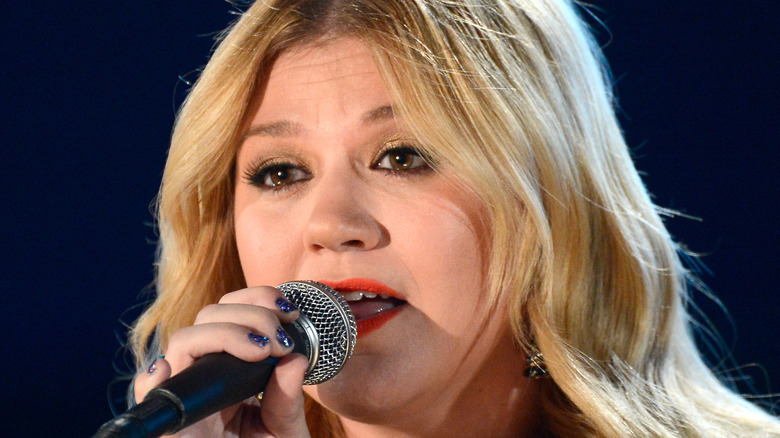 Kevork Djansezian/Getty Images
Of course, people can't just up and change their name out of nowhere — even if you are a celebrity. Kelly Clarkson was born in Texas, which means she'll have to follow the state-specific rules for doing so. According to Legal Zoom, it's actually not all that hard to do. The website states that on top of making sure the name is not vulgar and proving that you're not trying to defraud anyone, all you need to do is petition the court with a good reason for the name change.
According to Vanity Fair, the reason that Clarkson will give will be heard by the court on March 28. After that, the public will know what we should legally refer to the singer as — Kelly Clarkson or Kelly Brianne. 
There's no word yet on whether that would change the name of her daytime talk show from "The Kelly Clarkson Show" to "The Kelly Brianne Show." You would likely see a name change on The Voice and all other shows going forward though. Here's to hoping that Clarkson gets the fresh start that she wishes for.