Elizabeth Warren's Proposal For A New National Holiday Has Twitter In A Tizzy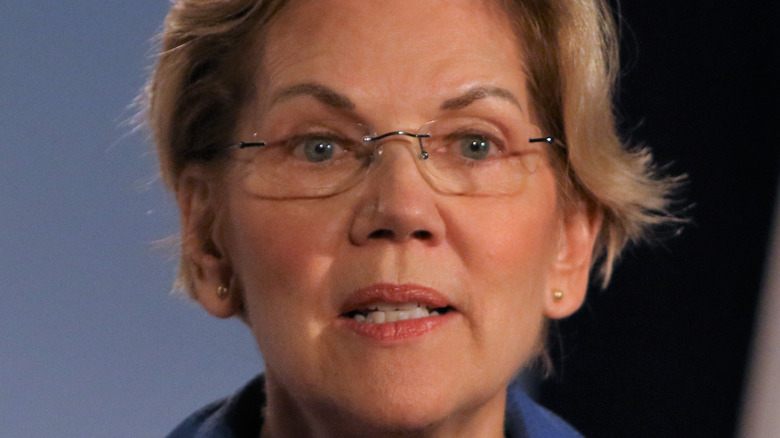 Rich Koele/Shutterstock
Elizabeth Warren isn't afraid to be outspoken. During her tenure as a Democratic senator — and one-time presidential hopeful — Warren has come out swinging against student debt, tax breaks for corporations, climate change, and wealth inequity, among other topics. After Elon Musk was named TIME's Person of the Year for 2021, Warren caused a stir by tweeting against the "rigged tax code" that she said was making it possible for billionaire Musk to evade taxes.
But Warren's most recent social media post was a marked diversion from her usual position statements. On March 7, she tweeted, "I've introduced a resolution to make the first Monday in March — today — a national COVID-19 Victims and Survivors Memorial Day. I'm thinking about my brother Don Reed, all the people we've lost, and all the families who are grieving loved ones." She ended with the hashtags #COVIDMemorialDay and #MarkedByCOVID.
The topic is close to Warren's heart. In April 2020, her oldest brother, Donald Reed Herring, contracted the coronavirus while recovering from pneumonia at a rehab facility. His age — 86 — and his health status put him at high risk for complications, and he died within two weeks of his diagnosis. In an essay she wrote for The Atlantic, Warren expressed her regret that her brother had to die alone because of the lockdown restrictions on health facilities at the height of the pandemic. "It just feels like something that didn't have to happen," she wrote.
Warren herself has experienced the illness, having tested positive for COVID-19 in late December 2021 (via CNBC).
Some of Sen. Elizabeth Warren's followers think COVID victims deserve more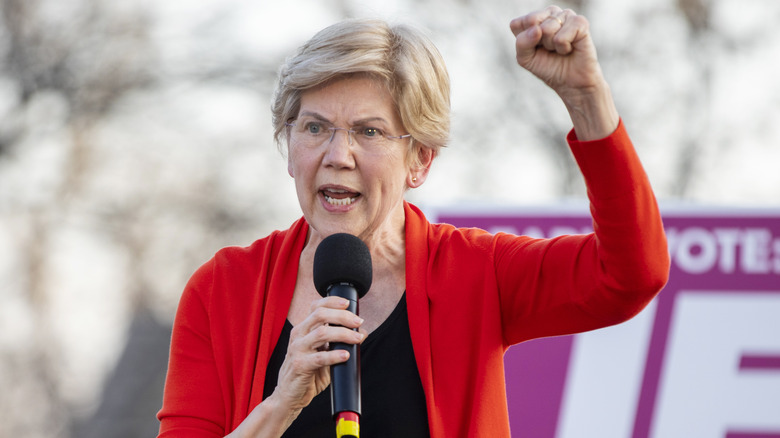 Bloomberg/Getty Images
According to National Day Calendar, literally every day of the year has been designated to honor a cause, a food, a profession, or some other noteworthy event. On August 4, 2021, Senators Elizabeth Warren, Edward J. Markey, and Martin Heinrich introduced a bill that would designate the first Monday in March COVID-19 Victims and Survivors Memorial Day. While it wouldn't be a federal holiday like Christmas or Martin Luther King Jr. Day, a national COVID day would offer the opportunity "to remember the family, friends, and neighbors we loved and those who continue to be affected by this unprecedented pandemic," as Warren said.
Some have applauded the proposal. One supporter tweeted, "On behalf of our tens of thousands of community members, thank you." Another echoed, "Thank you for this powerful resolution. ... No one deserved to go this way. We've lost way too many." Other respondents argued that other causes are more worthy of national recognition. "What US needs is a NATIONAL HOLIDAY ON NOVEMBER 2nd," said one. "No excuse voting. Make THAT happen." Another pointed out, "Instead [of] putting your time into a day of remembrance please put your time into planning the proper response for the next [strain] or the next pandemic. We lost too much in this one as a result of no plan." 
And yet another follower thought Warren was focusing on the wrong priorities. "Can we start to move on!" they wrote. "Look at gas prices and what's going on [in] the world. My god!"