Julia Reveals How She Was Cast On The Real Housewives Of Miami - Exclusive
"The Real Housewives of Miami" was off the air for several years before Season 4 premiered in December 2021, and while this latest season has wrapped, it's certainly left viewers with a new appreciation for everything it has to offer. Naturally, this includes its new housewives that were introduced to the world upon its return to television. Among them was Julia Lemigova, the former Russian model-turned-TV personality married to Martina Navratilova, one of the world's greatest tennis players.
Lemigova made "Real Housewives" history as the first openly lesbian housewife, making large strides for the LGBTQ+ community within reality television, which is often predominantly heterosexual. We don't see queer contestants on "The Bachelor," for example, and "Love Island" producers famously said that queer contestants would provide "logistical difficulties" if cast on their show (via The Guardian). All of this means that Lemigova's inclusion in the "Real Housewives" family of series is more important than ever.
But just how did Lemigova get cast? While this franchise is exciting and fun to watch, how the housewives get chosen isn't common knowledge. Luckily for us at The List, we recently chatted with Lemigova, who not only offered advice to queer viewers of "The Real Housewives of Miami" but also what her experience with the franchise has been so far, and, naturally, how she got cast for the reality series to begin with. 
Lemigova received an invite from another housewife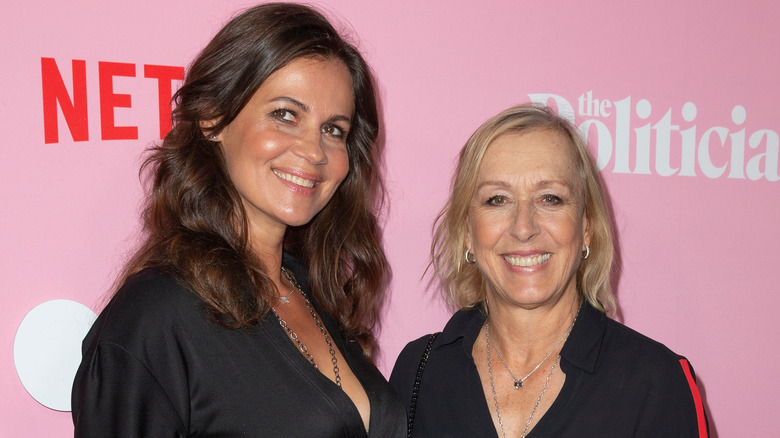 lev radin/Shutterstock
Julia Lemigova is a woman of many careers and interests, so her move to television shouldn't be too surprising. But how did she get cast for Season 4 of "The Real Housewives of Miami?" According to Lemigova, her friendship with fellow Miami housewife Adriana de Mour landed her a spot on the show.
"When my friend Adriana [de Mour] invited me to join her on the show, I [had] never watched any of the franchises," Lemigova revealed. "I had no idea what to expect. All I knew is [that it's] reality TV, which means you have to be you. You have to be true to yourself ... you cannot lie to the camera because [the] camera will pick it up."
This aspect wasn't hard for Lemigova, who has lived in the public eye before due to her modeling work and her wife's tennis career. "I never pretend to be somebody else in my real life, so I thought, hmm ... This show might be a perfect fit for me," she continued. "I loved it from the beginning. I was a little bit shy in the beginning, which they told me is normal." (Rest assured, Lemigova told us that she went back and viewed the three OG seasons of "Miami" before filming started.)
Lemigova is ultimately happy she joined the cast, and that de Mour invited her. The two's relationship remained a focal point of Season 4, with many thinking their friendship leaned into flirtation territory. Still, Lemigova assured us that her marriage has never been better.
You can catch Julia Lemigova in "The Real Housewives of Miami" Season 4 on Peacock.