How Much Money Did Aquaria Spend On Her RuPaul's Drag Race Looks?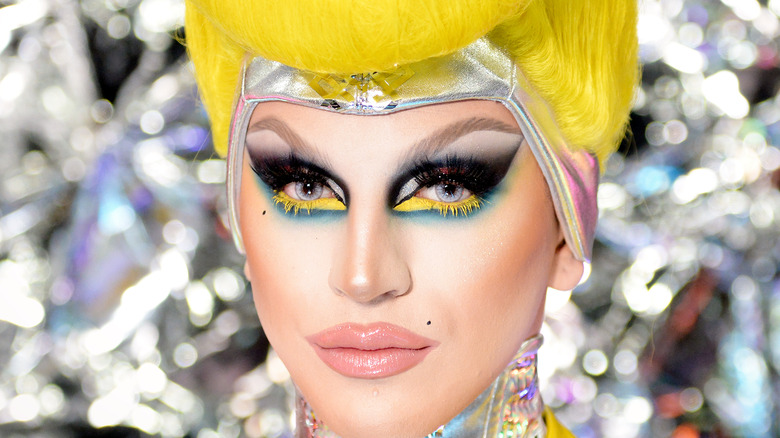 Chelsea Guglielmino/Getty Images
Some queens walk into the work room as fully-formed winners, and Aquaria is arguably one of them. The victor of "RuPaul's Drag Race" Season 10 had a long-running rivalry with Miz Cracker, to whom Aquaria bore a striking resemblance, but despite all the drama, her jaw-dropping looks consistently shone through. It's unsurprising, as Vogue notes in a profile of the stunning performer, that she's subsequently been accepted by the fashion glitterati. 
IMG snatched Aquaria up for a modeling contract, and she's graced the pages of Vogue Italia and the cover of New York Magazine, alongside starring in campaigns for high-end brands, including MAC and the coveted Moschino x H&M collaboration. She was also the first drag queen to walk the red carpet at the Met Gala (via Paper magazine). In a chat with Cosmopolitan, the "Drag Race" alum confirmed she has aspirations beyond the drag world.
Aquaria explained simply, "I don't see myself doing it forever. I love being involved in nightlife and in the art world, so I'd love to do some marriage of those two." In fact, when asked whether she'd consider returning for "All Stars," Aquaria stated that she definitively would not. She argued, "I don't necessarily need to. I enjoy sharing my art to those that enjoy me and not trying to appeal to those who don't." Given how much was riding on her season, it makes sense.
Aquaria bet everything she had on winning Drag Race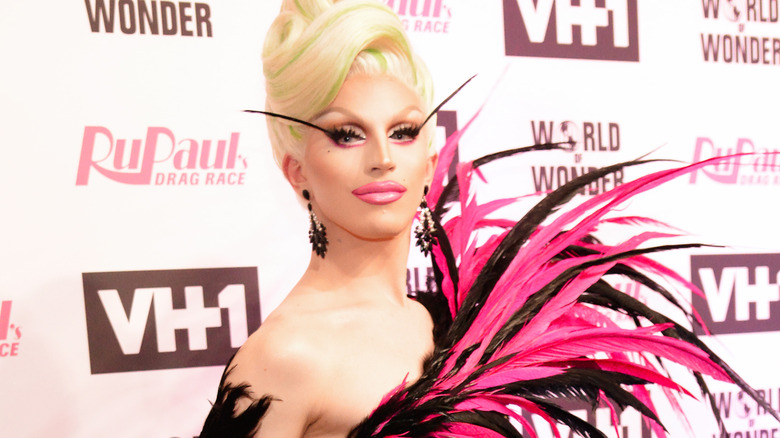 Chelsea Guglielmino/Getty Images
"Drag Race" is 14 seasons strong at the time of writing, meaning it's far removed from the low-rent reality show that emerged on Logo TV back in the day. However, although increased viewership has brought more attention to the artform of drag, it's also made it prohibitively expensive for queens to actually compete on the show. Vice discussed the particulars with a whole variety of performers, and made some truly shocking discoveries. 
When it came to Season 10 winner Aquaria, she admitted not remembering the exact amount she'd shelled out for costumes, but estimated it was around $5,000. Aquaria had been saving for a while, hoping to one day make it on to "Drag Race," but it still wasn't enough. As the stunning performer explained, "Rent in New York is expensive, even if you're not in a fierce place." When the call finally came through, however, Aquaria bet big on her "Drag Race" stint. 
In the run-up to filming, she continued, "I remember we would have to make decisions on like, 'Oh, are we allowed to get some more rhinestones?' or something stupid like that." She created many of her runway looks herself, with the help of talented friends willing to pitch in to keep costs down. As a result, Aquaria's intricate bone mask and oil spill mermaid outfit were so special she couldn't possibly put a price on them. As a result, Aquaria likely spent much more than $5,000, all things considered.