Charlie Sheen Doesn't Go By His Real Name. Here's Why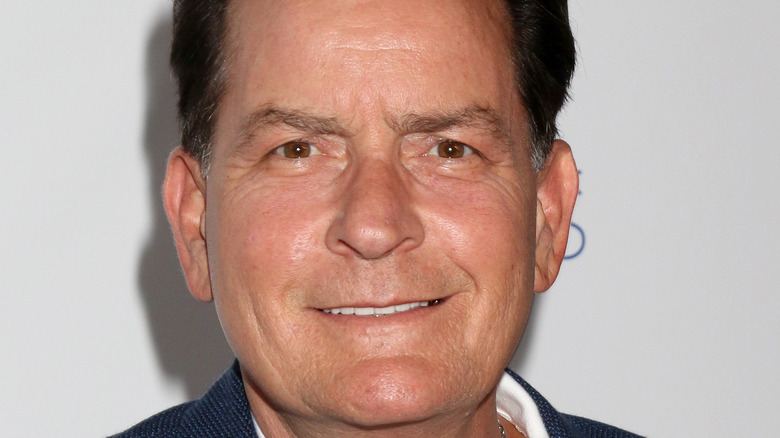 Kathy Hutchins/Shutterstock
When it comes to acting dynasties, the Sheen family are definitely up there. What you may not have realized, though, is that Sheen isn't actually their real surname. The family's patriarch, Martin Sheen, was born with the name Ramón Estevez. He decided to change it when he was denied roles on stage because of his name (per the Australian Daily Telegraph). In response to this denial, Sheen took inspiration from Robert Dale Martin, a casting director for CBS, and Fulton Sheen, a bishop from New York, to create his new moniker.
As Sheen told The Guardian in 2011, the veteran actor found it "difficult enough trying to get started as an actor," and his name "kept throwing people," as they couldn't pronounce it. "I thought, 'I've got enough problems, I can't be bogged down with this name'," he explained to the outlet.
Sheen would go on to have four children who have also become notable names in the industry, including Emilio Estévez, who decided to pursue his acting career under the family's real last name. Only one of Sheen's children decided to follow in his father's footsteps with a stage name: Carlos Estévez, otherwise known as Charlie Sheen.
Charlie Sheen changed his name back to Carlos Estévez for one film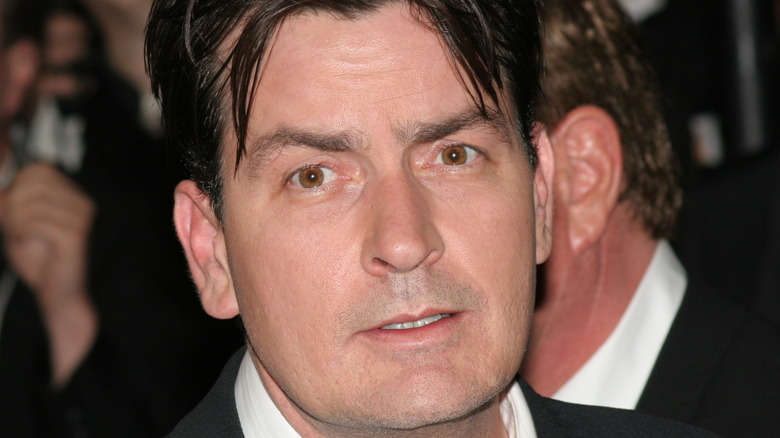 Denis Makarenko/Shutterstock
So, why did Charlie Sheen decide to change his name in lieu of following in his brother, Emilio Estévez's, footsteps? Charlie didn't experience the same situation that his dad, Martin Sheen, did. Rather, Charlie was tired of getting confused with his uncle, who is also named Carlos. "We would both respond to the name Carlos, so I changed my name," Charlie said (via Fox News). He also explained that while his siblings kept their Latin last name, the Spanish language was "never a part of [his] life growing up." As Sheen explained, his "parents never infused it" into their household. "I wish I spoke more Spanish," he added. "I'm sure I can learn, but there hasn't been a lot of time lately."
As for how Carlos ended up being "Charlie," Carlos just so happens to be the English version of the name Charles, (per CharliesNames). Unlike his dad, Charlie hasn't given much insight into the name change other than it being a way to distinguish himself from his uncle. In 2013, though, the actor decided to revert back to his birth name, Carlos Estévez, for the film "Machete Kills" (via CNN). This was Charlie's decision, but it seems to have only been for that film in particular so he could get into character (per Contact Music).