Amanda Bynes Updates Fans On The Status Of Her Conservatorship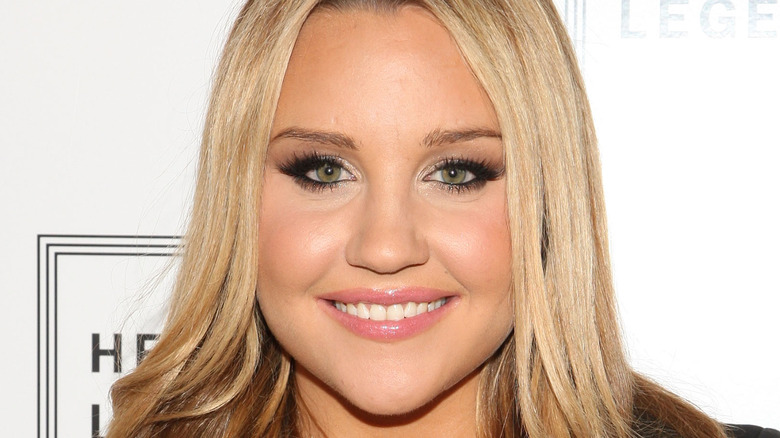 Bryan Bedder/Getty Images
Britney Spears's success in ending her conservatorship, after more than a decade spent under the thumb of her father, has brought renewed attention to other celebrities suffering in similar circumstances. However, actor Amanda Bynes' decision to fight her own restrictive agreement has nothing to do with Spears — as her lawyer, David A. Esquibias, told TMZ. The biggest difference between the two cases is that, unlike Spears, Bynes' parents actually support the move. 
The former child star has been working diligently for years to pull the plug on her conservatorship. The fact that Bynes is filing legal documents that coincide with the timing of Spears' conservatorship battle is purely coincidental. Per TMZ, Bynes' conservatorship was always meant to be temporary. Now that she's made "significant progress in coping with bipolar disorder" and "been sober for 3 or 4 years," the timing feels right. Aside from regularly attending AA meetings, TMZ reported that Bynes is taking classes at the Fashion Institute of Design & Merchandising, and is coordinating with her parents to regain her independence. As of March 2022, the "She's The Man" star may be about to take another major step forward.
Amanda Bynes has a court date coming up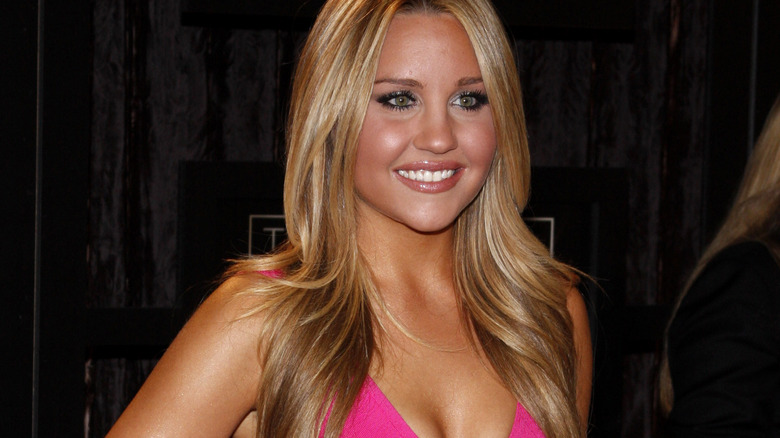 Tinseltown/Shutterstock
In March 2022, Amanda Bynes launched a brand-new Instagram account in a demonstrable attempt to keep worried fans abreast of her quest to end her conservatorship, which has been ongoing since 2013. She was first placed in the care of her mother following increasingly erratic behavior that included allegedly starting a fire in a stranger's driveway, per Page Six. "My court date is coming up in two weeks. I want to thank you all so much for your love and support. Peace out," Bynes said in a video, which was posted to the account on March 8. Meanwhile, her bio hints at an upcoming project involving a new fragrance, the release date for which is still pending.
In October 2020, Bynes' attorney David A. Esquibias confirmed that his client was branching out into perfumes and fashion lines. "Amanda is very entrepreneurial," he added, per Page Six. However, the former Nickelodeon star is most eager to get things moving with her conservatorship. Page Six confirmed that she filed to end the prohibitive agreement just a few weeks ago. To do so, the star also filed a capacity declaration to prove that she's of sound mind. And unlike Britney Spears, Bynes' parents are actually assisting her with the process. "Amanda wishes to terminate her conservatorship," Esquibias previously told People in February 2022. "She believes her condition is improved and protection of the court is no longer necessary."