Drew Barrymore Makes A Steamy Admission About Her Exes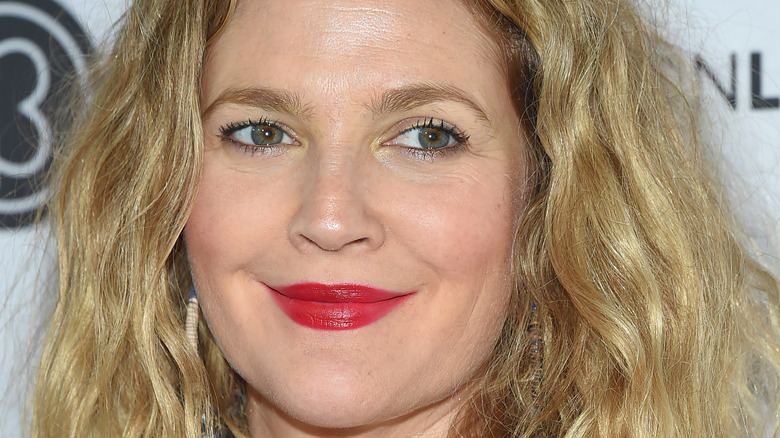 DFree/Shutterstock
Drew Barrymore has experienced many relationship ups and downs over the years. When her marriage to Will Kopelman ended in April 2016, Barrymore had a hard time coming to terms with the divorce. She spoke candidly about dating in a tearful interview with Queer Eye's Bobby Berk, and discussed how difficult it was for her to separate from Kopelman. After thinking of the marriage as a "happy ending," she realized that "our plans change and our dreams are adjusted," (via Us Weekly).
Kopelman and Barrymore have two daughters together, and they remain committed co-parents in the wake of their separation. In a 2020 interview with Today, the "Charlie's Angels" star also mentioned that it took "five years" to process her divorce from Kopelman, adding, "I think I'm equally as scared to find love again as I would be as if it never happened."
On "The Drew Barrymore Show," the producer/director/author/actor has continued her candid approach of discussing her life with her audience. Speaking with Today about the show's September 2020 debut, Barrymore said, "I just want a good news channel." She spoke about bringing the comedy and fun of late night into daytime TV. Now in its second season, Barrymore is continuing to deliver on her mission, as evidenced by her recent comments about the passionate dreams she's had about her exes.
Barrymore is "libidinous and alive"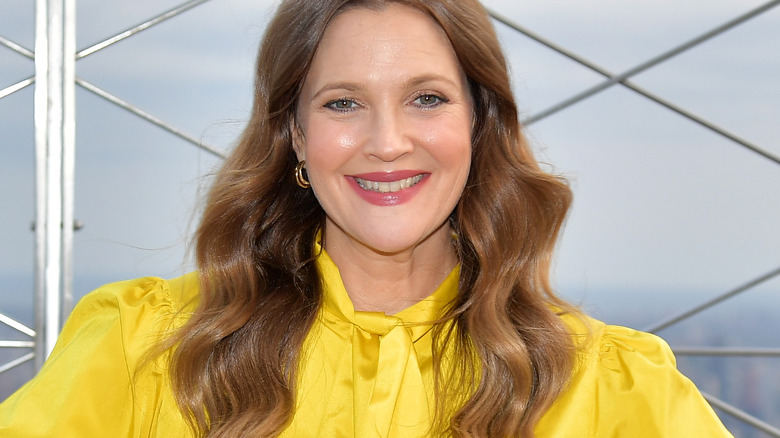 Michael Loccisano/Getty Images
On the March 7 episode of her self-titled show, Drew Barrymore introduced the topic of dreams and former lovers. When her co-host, Ross Mathews, asked if she had ever dreamed about an ex, Barrymore responded, "Every six months I'll have the hottest dream and I'll be like, 'Oh my God.' And I'm like, 'Oh, I am libidinous and alive,'" (via YouTube). When Mathews expressed confusion and asked for a definition, Barrymore quickly answered, "libidinous — like I have a libido, like I'm alive and I have a pulse."
According to The New York Times article Barrymore cited on the episode, dreams about exes don't necessarily mean that a person is still in love with their former flame. Deirdre Barrett, a dream researcher, author, and clinical psychologist, explained that dreams help people process their emotions, both past and present. "Life is a continuous 'getting over it,'" Barrett said. "These things never fully disappear."
Aside from her relationship with Will Kopelman, the "50 First Dates" actor had two other marriages that ended in divorce. Barrymore was married to Tom Green from 2001-2002, and Jeremy Thomas from 1994-1995 (per Page Six). According to The Daily Mail, some of Barrymore's past flames include Justin Long, Spike Jonze, Luke Wilson, and Edward Norton. 
On a previous episode of her show, Barrymore made another steamy comment about her and Wilson's open relationship. "We were young and wild," Barrymore told Kate Hudson (via People). Barrymore didn't specify which of her exes appeared in the dreams, opting to maintain an air of mystery. 
Barrymore is taking a slower, more measured approach to dating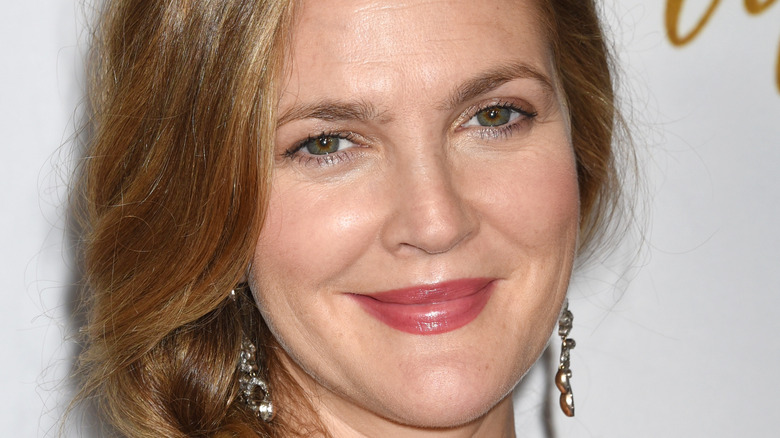 Ga Fullner/Shutterstock
Drew Barrymore's remarks on her show aren't the first time she's turned heads with coy observations —  she had some flirty comments for Leonardo DiCaprio during a previous interview in July 2021. However, when it comes to the dating scene, the "Never Been Kissed" actor is a little more cautious. Barrymore feels that because she's a mom, the dating process requires careful thought and consideration. She feels that she needs time to learn more about a person before she introduces them to her children, (per Us Weekly).
While Barrymore hasn't been dating anyone publicly, she has been venturing into the world of online dating. In January 2021, Barrymore admitted to being part of the "Bridgerton" fandom, calling the Netflix show "steamy and brilliant" (via Harper's Bazaar). After watching the first season, she was motivated to explore online dating.
Barrymore experienced some difficulties with the online scene, including getting stood up, per Us Weekly. She publicly expressed her frustration with online dating, saying, "Was it dating apps that stopped us from going up to people and asking them out? Now we don't have to worry about public rejection, we can just hide behind the app?" (via The Daily Mail). Barrymore wanted to talk to people "IRL," despite experiencing awkwardness, such as when she approached a man in Central Park and discovered he was only 28 years old. 
No matter what happens, good or bad, Barrymore will continue to candidly discuss her life with her audience, and we're totally here for that.