Selma Blair Granted Restraining Order After Revealing Disturbing Details About Her Ex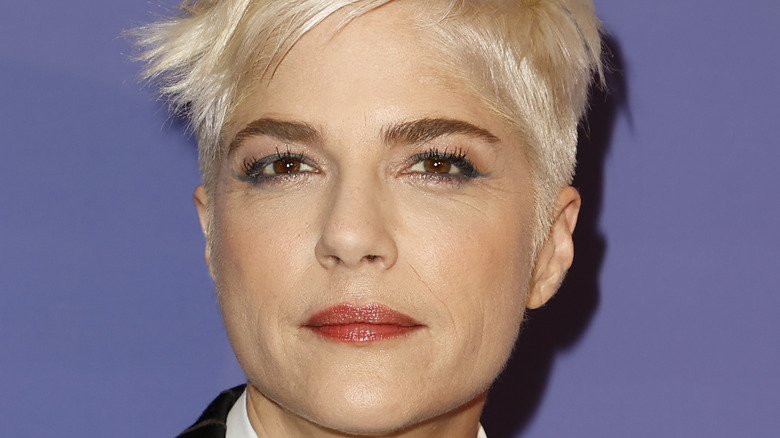 Frazer Harrison/Getty Images
The following article includes allegations of domestic abuse.
Selma Blair first began dating novelist and former college professor Ronald Carlson in 2017. Though the pair called it quits less than a year later, they reunited shortly after Blair broke up with David Lyons in January 2020, per the Daily Mail. Until recently, the pair appeared to be quite happy together. 
"People come into our lives. And sometimes they go. Or you go," Blair captioned a now-deleted Instagram post that featured a photo of her with Carlson, per Daily Mail. "And sometimes, when you are ready, you may find that person again. Unexpectedly, loving them in ways you couldn't before. I have had really good people in my life. I am the luckiest woman. This is the person that I want to lean on as well as hold up. For good. I love you."
In the past, Blair was married to musician Ahmet Zappa, whom she divorced in 2006, per People, and she has a 10-year-old son, Arthur, with her former boyfriend, fashion designer Jason Bleick. Blair and Bleick are still friends, and he makes regular appearances on her Instagram.
Despite appearing to be happy with Carlson, the latest details released about their relationship shed light on what took place in the last moments of their tumultuous union.
Ronald Carlson's alleged physical abuse led Selma Blair to file a restraining order against him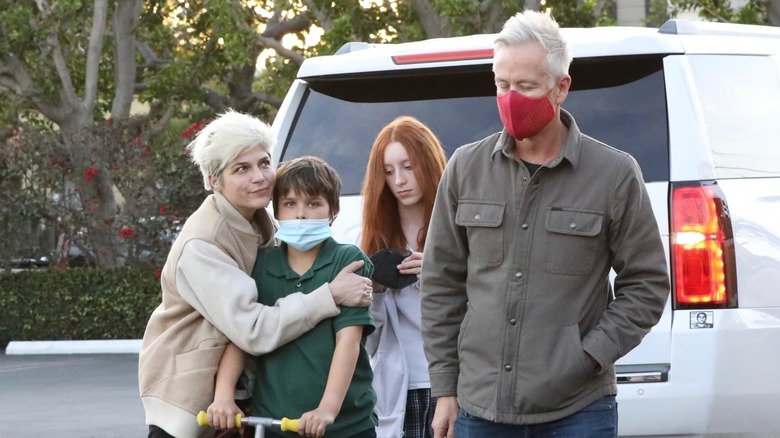 LESE/BACKGRID
After filing for a protective order against her ex-boyfriend, Ronald Carlson, on Feb. 25, 2022, a judge officially granted Selma Blair a restraining order. The actress was prompted to file after he physically attacked her during an altercation on Feb. 22. Court documents obtained by People lay out the full scope of the assault.
The "Cruel Intentions" actress, who had received a multiple sclerosis diagnosis in 2018, had just received treatment for the chronic disease when she told Carlson that she was not feeling well. In response to this, he allegedly began with verbal assaults, telling her that he could "do so much better than [her]," per People. 
Then, while she was reclining on the sofa in her home, recovering from her treatment, Carlson lunged to get on top of her, choking her and shaking her shoulders and head. Carlson continued to push her face down into the sofa until she briefly lost consciousness. He then slapped Blair, giving her a bloody nose. 
While she was speaking to a police officer after the event occurred, Blair passed out again. Carlson was later arrested for domestic violence with corporal injuries.
According to the Daily Mail, Carlson has also filed his own restraining order against Blair and claims that she was the one who instigated the attack after he refused to sit with her.
If you or someone you know is dealing with domestic abuse, you can call the National Domestic Violence Hotline at 1−800−799−7233. You can also find more information, resources, and support at their website.