Kim Kardashian Has Women Fuming Over Comments She Made About Work Ethic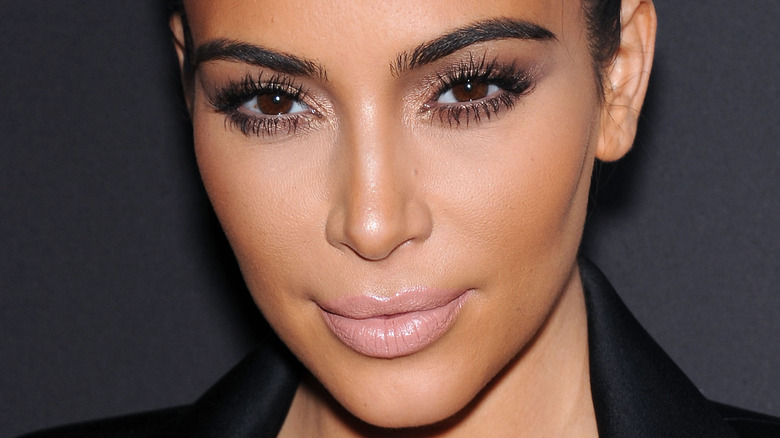 DFree/Shutterstock
Kim Kardashian has some advice for women but many don't want to hear it. The reality star turned mogul spoke to Variety this week while promoting her family's new show, "The Kardashians." During the wide-ranging talk — Kardashian also shed some light on her romance with Pete Davidson — the SKIMS founder said, "I have the best advice for women in business. Get your f*****g a** up and work. It seems like nobody wants to work these days."
Even the star's devotees think Kardashian's thoughts on having a solid work ethic are tone deaf, given that she was born with a silver spoon in her mouth and had more opportunities to succeed and make money than almost any woman on Earth (via Daily Mail).
On Twitter, the mom of four was taken to task for her comments, with one person sharing a meme of Paris Hilton wearing a shirt that says "Stop Being Poor," along with the caption, "Kim Kardashian giving business advice."
And that was far from the end of the internet dragging her.
Celebrities bash Kim Kardashian's business advice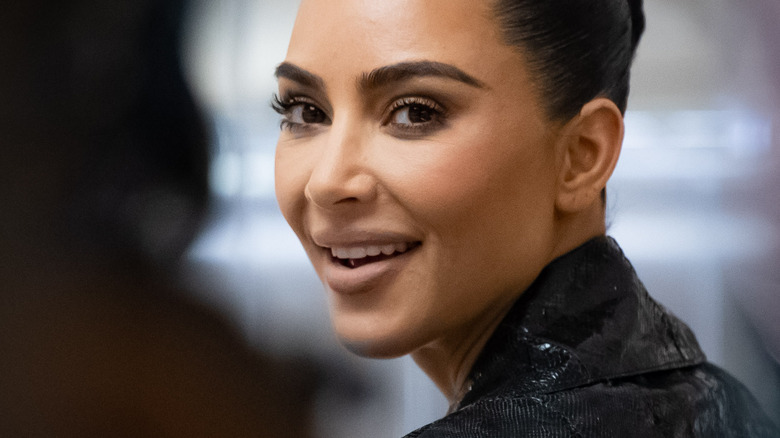 Arnold Jerocki/Getty Images
Twitter did not take kindly to the "KUWTK" star doling out advice on how to succeed and earn an income. "Kim Kardashian telling women in business to get their a**es up and work the day after International Womens Day has to be the biggest joke of the year," commented one non-enthused person.
"Kim Kardashian inspired me to get up off my a** and make a sex tape," joked another Twitter user. "Not Miss Kimberly who got a BMW at 16 telling me I have to work harder in life," said another unimpressed user, while someone else pointed out the obvious by tweeting in part, "Lol a billionaire is not in touch with what it's like to actually work for everyday people."
Even celebrities are calling Kardashian out, with actress Jameela Jamil tweeting, "I think if you grew up in Beverly Hills with super successful parents in what was simply a smaller mansion... nobody needs to hear your thoughts on success/work ethic. This same 24 hours in the day s**t is a nightmare. 99.9% of the world grew up with a VERY different 24 hours" (via TooFab).
Meanwhile, Soledad O'Brien had an addendum to share to Kardashian's advice, tweeting, "Also: be born rich. Really helps."