Grimes Comes Clean About A Massive Family Secret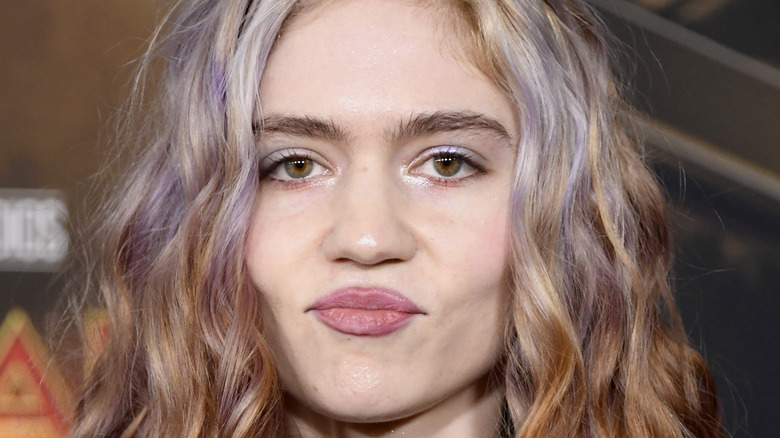 Frazer Harrison/Getty Images
Grimes and Elon Musk first confirmed that they were an item in 2018, after stepping onto the red carpet at the Met Gala arm-in-arm. As their romance progressed, it was clear that the relationship between the musician and the Tesla CEO was fairly tumultuous. 
Only months after the Met Gala, the two were feuding with rapper Azealia Banks, per Us Weekly. She claimed that Grimes, real name Claire Boucher, had invited her to their home to collaborate on some music but that Grimes spent the majority of her visit comforting Musk about a tweet. Banks also released alleged texts from Grimes, in which she revealed that Musk's accent was fake, along with other revelations.
In January 2020, Grimes announced that she was pregnant. Two months later, she confirmed that Musk was the father of her first child. He also has five children with his ex-wife, Justine Musk. 
Their son was born in May 2020. Musk and Grimes' name for their baby, X Æ A-12 Musk, raised quite a few eyebrows, with Grimes attempting to clarify the meaning via Twitter.
Now, Grimes is opening up about another family secret she has kept for months.
Grimes and Elon Musk are the proud parents of a baby girl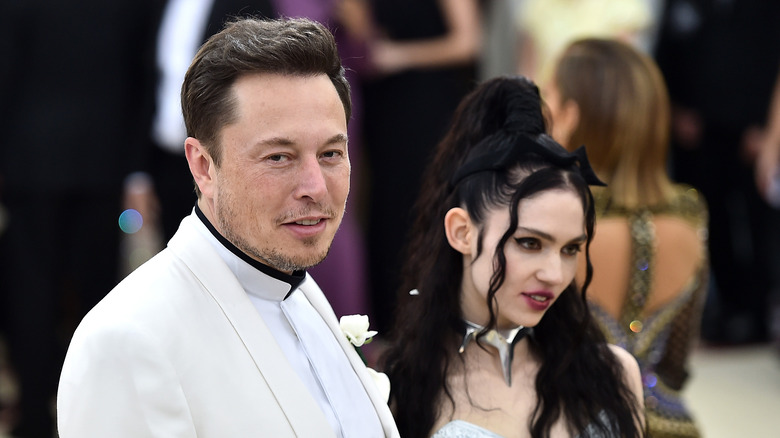 Theo Wargo/Getty Images
In a Vanity Fair cover story published on March 10, 2022, Grimes revealed that she had been harboring quite a big family secret: She became a mother for the second time in recent months.
The musician stated that she had a second child, a girl, with her on-again, off-again boyfriend, Elon Musk. This time, the couple had their child via surrogacy.
In a move perhaps expected by the couple at this point, they gave their daughter an interesting name: Exa Dark Sideræl. Per Vanity Fair, the first part of her name, Exa, refers to the supercomputing term "exaFlops." The second part, Dark, refers to the unknown. Sideræl, pronounced "sigh-deer-ee-el," is an elven spelling of "sidereal," which Grimes refers to as space time. Her nickname is, simply, "Y."
According to the musician, she has plans to have at least one or two more children with Musk in the future. Grimes also shed some light on the status of her relationship with the tech billionaire.
"There's no real word for it," Grimes told Vanity Fair. "I would probably refer to him as my boyfriend, but we're very fluid. We live in separate houses. We're best friends. We see each other all the time. ... We just have our own thing going on, and I don't expect other people to understand it. This is the best it's ever been. ... We just need to be free."