How Kristin Chenoweth Feels About The Pop Star Who Was Cast As The Next Glinda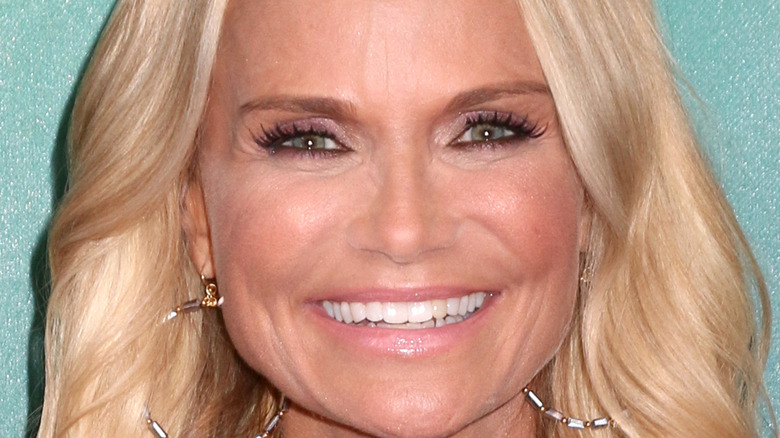 Kathy Hutchins/Shutterstock
After years of wondering which lucky stars would have the opportunity to help bring the Tony Award-winning musical "Wicked" to the big screen, fans delighted at the revelation that pop sensation Ariana Grande will portray Glinda the Good Witch (via Hello Magazine). Upon learning the news, the singer shared an Instagram post featuring a shot of her excitement and a beautiful bouquet she received from her "Wicked" co-star Cynthia Erivo, which said, "Pink goes good with green. Congratulations Miss A, the part was made for you, I look forward to sharing this musical journey with you." Grande also sent Erivo Elphaba-themed flowers with a note stating, "Honoured doesn't even begin to cover it, I cannot wait to hug you. See you in Oz, all my love, Ari."
As elated as Grande and Erivo are about their upcoming roles, two other special women are equally excited. Upon hearing the casting news, Idina Menzel, who won a Tony for playing Elphaba in the original Broadway production of "Wicked" (via Playbill), tweeted, "Congrats to two amazing women. May it change your lives for the better forever and ever as it has for us. So much love." Meanwhile, the original Glinda, Kristin Chenoweth, expressed her excitement on an episode of "The Today Show."
Kristin Chenoweth cried when she learned of Ariana Grande's casting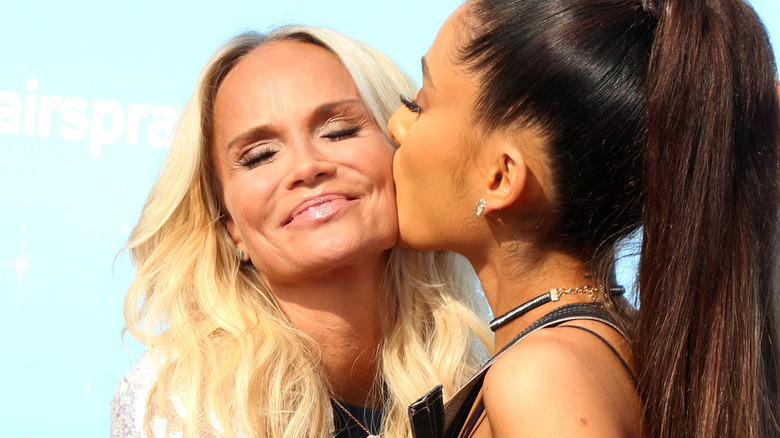 Kathy Hutchins/Shutterstock
During an appearance on "The Today Show," Tony Award-winning actress Kristin Chenoweth revealed to Savannah Guthrie that she is thrilled Ariana Grande will play Glinda in the film adaptation of "Wicked." "I love her so much; I've known her since she was 10," Chenoweth explained. "I think that crown and wand are going to the exact correct person. And I think she's gonna nail it." The 53-year-old singer and actor also added that the role requires not only a powerful voice but a gift for comedy. Luckily, the "Wicked" veteran believes Grande is "really, really funny" and will be sure to nail Glinda's complex nature.
"Glinda has to do funny and drama — she has to do it all. And sing high and sing low. And so, there's the girl," Chenoweth continued. After singing high praises of then "Thank U, Next" singer, Chenoweth revealed that she became emotional upon hearing the casting news. She stated, "I did cry when she got it." Since that emotional moment, the pair have spent a lot of time with one another. During an interview on The Kelly Clarkson Show, the "Glee" star shared, "We've had some dates — well, not as a couple, which, there's nothing wrong with that — but with other partners. We like bowling, we like truffle pizza from Craig's here in L.A." Hopefully, the Broadway legend is taking time between bowling rounds to impart Grande with all of her learned Glinda wisdom.