Thandiwe Newton Gets Candid About Filming Intimate Scenes With Chris Pine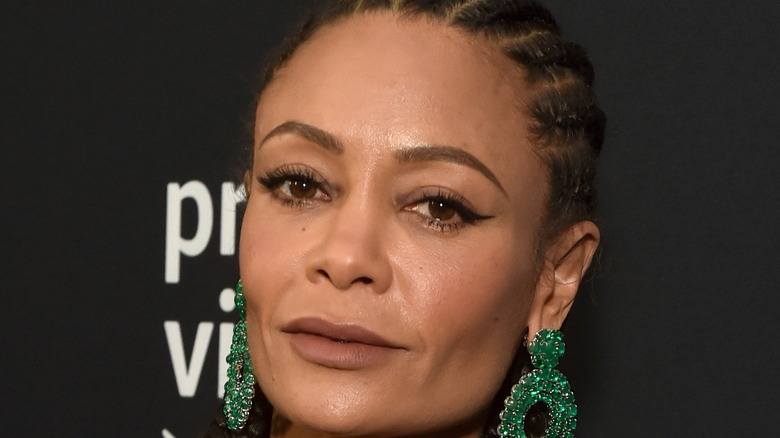 Alberto E. Rodriguez/Getty Images
Professional actors know that, if you're going to make it in Hollywood, uncomfortable love scenes are often a necessary evil.
While filming such steamy scenes in the past, Robert Pattinson says he once was "sweat[ing] like a f****** crazy person," Samira Wiley was "worried about what [her] parents were going to think," and Emmy Rossum "had to have a beer or two" (per Elite Daily). Even the most seasoned actors can get uncomfortable with these intimate moments, including Thandiwe Newton and Chris Pine.
The two star in "All the Old Knives," an upcoming spy thriller based on the book by Olen Steinhauer. According to Amazon Prime Video's YouTube, the story follows CIA agents and ex-lovers Henry (Pine) and Celia (Newton) as it "peels back the layers of their past romance and exposes the truth behind a devastating terrorist attack they were unable to stop." Pine also served as an executive producer, per IMDb.
This week, there was a screening of the movir in Beverly Hills, and Entertainment Tonight asked Newton about filming love scenes with Pine.
'Everyone's in agreement, and then we go to work,' says Thandiwe Newton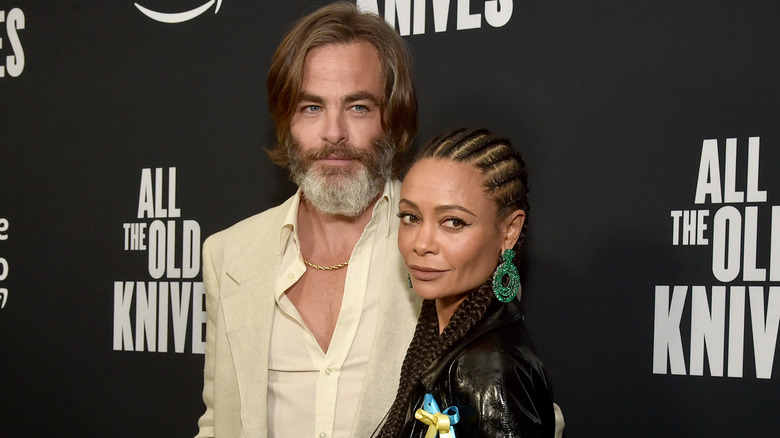 Alberto E. Rodriguez/Getty Images
Thandiwe Newton spoke to Entertainment Tonight about a specific scene that "was really important and required nudity" in the movie "All the Old Knives." "I just caught a glimpse of Chris [Pine] at one point, like, we are getting into costumes and hair and makeup, and I'm like, 'Oh, no, no. No.'"
She went on to say that he is a "sweetie" and that they used an intimacy coordinator on set. "So everyone knew what was happening and what was going where," she said. "Everyone consents to every detail of what's happening. Everyone's in agreement, and then we go to work."
Pine also discussed the intimacy coordinator's presence. "You're doing a sex scene in a bedroom, and you have this older woman that's watching and giving your notes on how to do the sex scene," he told Variety, "and I'm thinking, 'Who is this person telling me how to have sex?' But it was wonderful. She was lovely. It just takes the pressure off."
According to YouTube, "All the Old Knives" will release on April 8 on Prime Video.