Days Of Our Lives' Linsey Godfrey Gets Candid About Mental Illness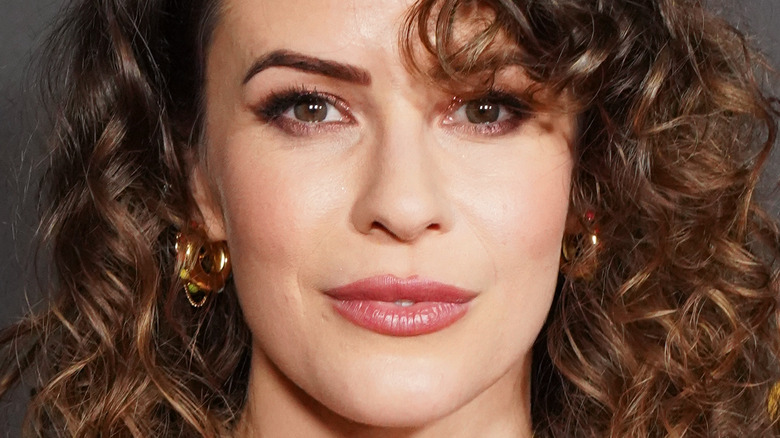 Rachel Luna/Getty Images
Linsey Godfrey has become a fan-favorite on "Days of Our Lives" since taking on the role of Sarah Horton in 2018. The character of Sarah has a long and complicated history in Salem, as her mother Maggie Horton (Suzanne Rogers) originally decided to give Sarah to her biological father and his wife (via Soap Central). However, after she was born, Maggie decided to keep the baby, which set off many legal battles. Sarah was also hit by a car driven by a drunk Eve Donovan in the past. Although she recovered, it was a scary moment for her and her family. Sadly, Sarah's trauma didn't end there. She also found her mother cheating on her adoptive father, Mickey Horton, and nearly ruined their marriage when she spilled the beans. Eventually, Sarah opted to move to Nashville.
Over the years, Sarah has been on and off the "DOOL" landscape. When she finally returned, she was engaged to Rex Brady, per Soaps in Depth. Since that time she's lost a child, been kidnapped, and had her memory erased (via Soap Dirt). While Sarah's life in Salem has been non-stop drama, Godrey has also had to deal with some tough issues of her own in her personal life.
Linsey Godfrey opened up about her borderpolar diagnosis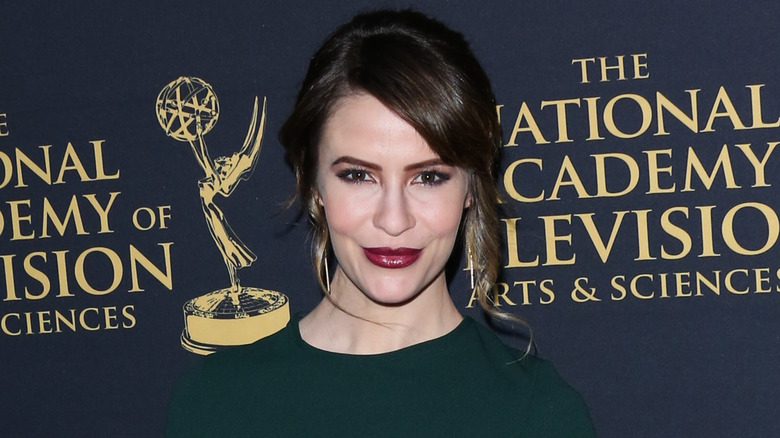 Paul Archuleta/Getty Images
"Days of Our Lives" star Linsey Godfrey has been open about her battle with cancer, sexual assault, anxiety, and PTSD (via Soaps). The actress has also opened up about her sexuality, coming out as bisexual in 2021. Now, Godfrey is speaking out about her mental health after being diagnosed with borderpolar, which refers to a person who has both bipolar and borderline personality disorder, per People.
"I had been struggling for so long, and I knew I wasn't okay," Godfrey explained. "Even though it was a big, awful pill to swallow, I was relieved to finally have an answer and not just, 'You're a s***** person.'"
After getting her diagnosis, Godrey took to social media to share with her fans and found comfort there. "It was nerve-racking, and I genuinely thought I would never work again," she said. "[But] as soon as I did it, someone commented, 'Thank you.' It was worth it to know that one person went, 'Oh my God. It's not just me,'" she stated. Now, the actress says she's healthy and happy due to medication, therapy, and a strong support system. She's now inspired to reduce the stigma around mental health by sharing her own story.
If you or someone you know is struggling with mental health, please contact the Crisis Text Line by texting HOME to 741741, call the National Alliance on Mental Illness helpline at 1-800-950-NAMI (6264), or visit the National Institute of Mental Health website.