What Is Lindsay Arnold's Favorite Thing About Working On Days Of Our Lives?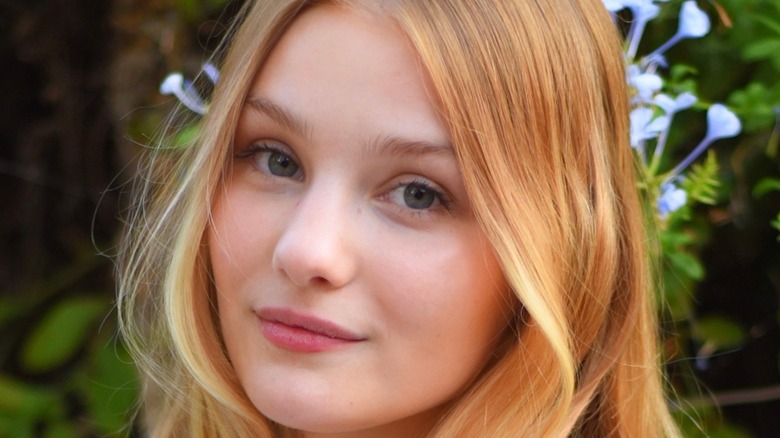 Michael Mattes/Shutterstock
Lindsay Arnold has taken "Days of Our Lives" by storm. The actress first appeared on the NBC soap opera in the summer of 2020 when she showed up in Salem as the grownup version of Sami Brady (Alison Sweeney) and Lucas Horton's (Bryan Dattilo) daughter, Allie Horton (via Soaps). Fans hadn't seen Allie in years and were thrilled to have her back in the mix as an adult.
Arnold is a New York native who started her acting career at the age of 13. Since getting serious about her craft, the actress has appeared on television shows such as "Law and Order: SVU" in 2016, on which she played the role of Megan. She also played a teenager on the show "Blindspot" in 2017 and landed a role in the virtual reality film "Miyubi," co-starring Jeff Goldblum (via IMDb).
Now that she's been on "Days of Our Lives" for nearly two years, Arnold reveals that her ideal storyline for the character of Allie is a big wedding. 
"I just really want to do a wedding. I really want to get married on the show, mainly because I want to pick a wedding dress. I want to try out all the pretty dresses," she told TV Source Magazine. "I need my wedding moment."
Arnold also dished on the best part about working on "Days of Our Lives."
Lindsay Arnold's favorite thing about being on Days of Our Lives is the camaraderie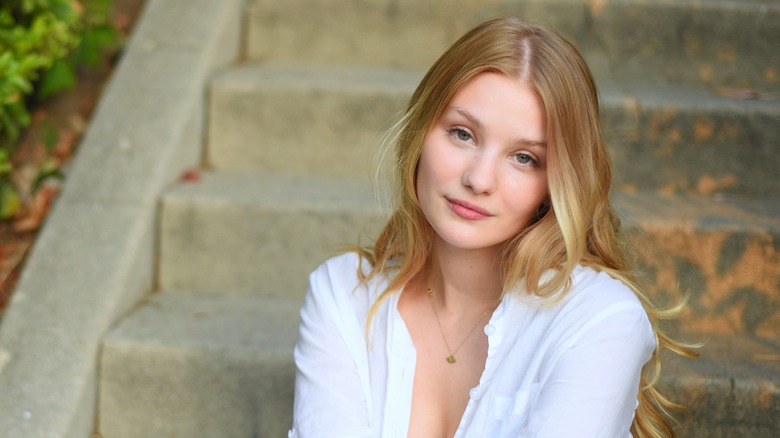 Michael Mattes/Shutterstock
During her interview with TV Source Magazine, Lindsay Arnold revealed just how much she enjoys working on "Days of Our Lives." The actress, who portrays legacy character Allie Horton, says that her co-workers make going to work all the more fun. 
"I'd say my favorite part about working there is just the people that I've met," she said. "Because it really is like a family and everyone is so welcoming and we're all really, really close."
Arnold noted how she moved from New York to Los Angeles during the pandemic and that her co-stars have fully embraced her.
"They've really become like my family out here in L.A. I've met so many of my closest friends from DAYS," she said. "So that's definitely been my favorite part, and I think it helped with joining such a long running show to having really friendly people working there because it was really nerve-wracking for the first couple of months."
The actress went on to say that learning from soap opera greats such as Deidre Hall (Marlena Evans) and Alison Sweeney (Sami Brady) has been hugely beneficial. "I think in that sense, it made that transition a lot easier having such welcoming people," Arnold said.
Meanwhile, "Days of Our Lives" fans have been loving the actress' portrayal of Allie and can't wait to see what's in store for the character.