The Truth About HGTV's Mash-Up Our Home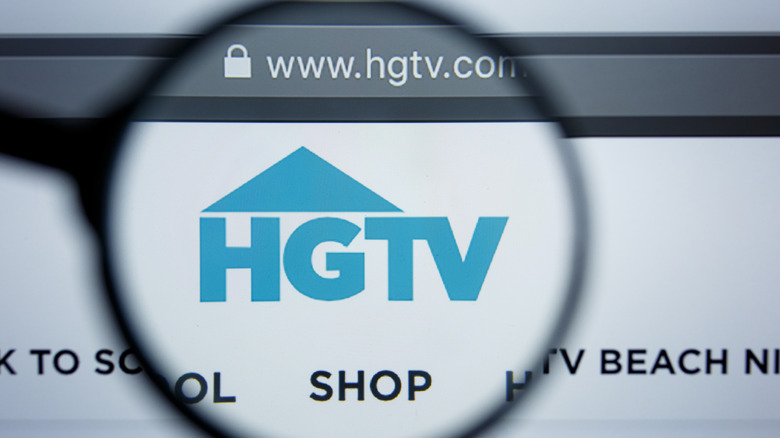 II.studio/Shutterstock
If you're a lover of all things that are homes and gardens, then you know there are few things in the world that feel as satisfying as unwinding with some HGTV. And this feeling is about to get even better now that there's a new HGTV show set to premiere soon. "Mash-Up Our Home" is joining the programming lineup, and it looks like an exciting one.
According to a press release from Discovery, the show features husband and wife design duo, Kele Dobrinski and Christina Valencia. Dobrinski and Valencia are co-founders of design studio Colossus Mfg. The pair have over two decades of marketing experience and have worked for major corporations in San Francisco and New York such as Nike, Levi's, L'Oreal, and Reddit. It was in 2018 that they decided to pursue their passion of home and hospitality renovation, now residing in Sacramento's Land Park neighborhood with three sons.
If you want to get a first-hand look at their design and renovation skills, you're in luck. The pair also own two Airbnb properties that are available for a weekend escape. If you want to experience a retro-inspired suite in a warm desert setting, then their Scottsdale, Arizona location may be the one to reserve. On the other hand, if you prefer cooler mountains, you can try their Van Norden lodge site in Soda Springs, California. If these resorts are calling your name, you may want to pencil the show premiere into your calendar for more home improvement inspiration.
What you can expect from HGTV's upcoming show, 'Mash-Up Our Home'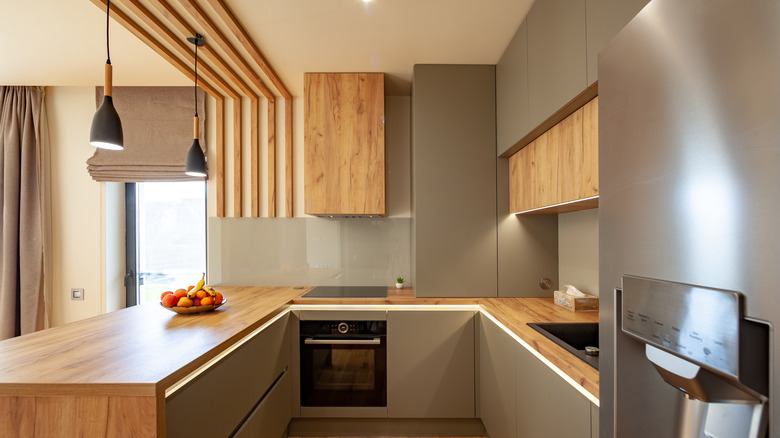 Gabi Moisa/Shutterstock
According to a press release from Discovery, the show premieres Saturday, March 12, at 8 p.m. ET/PT. Based out of Sacramento, California, renovation team Kele Dobrinski and Christina Valencia will work with couples to remodel their homes in a way that blends all of their desires, but there's a catch. Each of the couples that have been selected have tastes that are completely opposite from each other, per Hollywood Outbreak.
For example, the series premiere features a pair who want to renovate their small kitchen and garage. One person wants bold pops of color, and the other wants a neutral, minimalistic style. Dobrinski and Valencia will work together to blend the contrasting styles into one harmonious design.
If you have plans on Saturday night but don't want to miss out, you can also stream episodes from "Mash-Up Our Home" on HGTV GO (per HGTV). You can also follow @HGTV on Facebook, Twitter, and Instagram for the latest show updates, as well as @colossusmfg on Instagram to check out more of Dobrinski and Valencia's design content. It looks like opposites not only attract, but can work well together.