Grimes Has Surprising Relationship News Following Latest Split From Elon Musk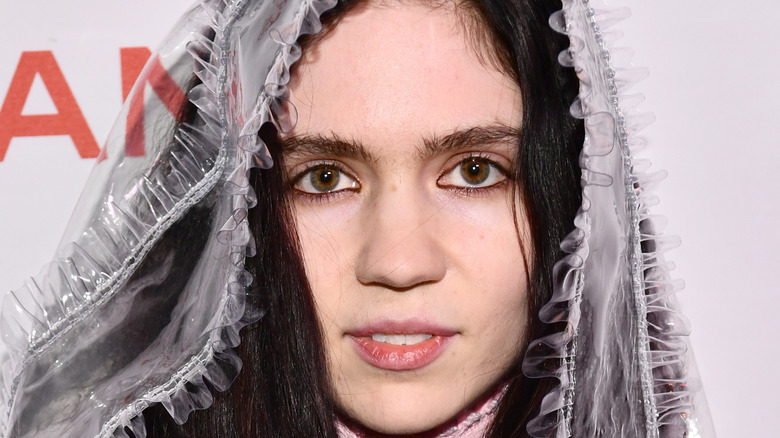 Emma Mcintyre/Getty Images
Grimes is one of the most mystifying celebrities today. Grimes and Elon Musk's lifestyle — and their money — often drew criticism, but the pair has officially split. Grimes, who has a very successful alternative music career, officially began dating Musk in May 2018 and were first seen together at the year's Met Gala that month (via People). They became Hollywood's quirky couple, who were silly and fun with each other while remaining an enigma at large. Their children's names —  X Æ A-12 and Exa Dark Sideræl — follow suit (via Vanity Fair).
The couple's relationship wasn't always perfect, and it experienced rocky moments at times. According to People, Musk and Grimes broke up several times since making their relationship public in 2018 and now, but it may be over for good this time. On March 10, Grimes featured on the cover of Vanity Fair, and the "Player of Games" singer tweeted, "Me and E have broken up *again* since the writing of this article haha, but he's my best friend and the love of my life."
Sometimes, relationships take breaks, and it's unclear whether this is just a break for Musk and Grimes, or if it's for good. However, even if it is just a break, Grimes is still exploring her options. Now we know who the famed singer is currently dating.
Grimes has a new partner in light of her latest parting from Musk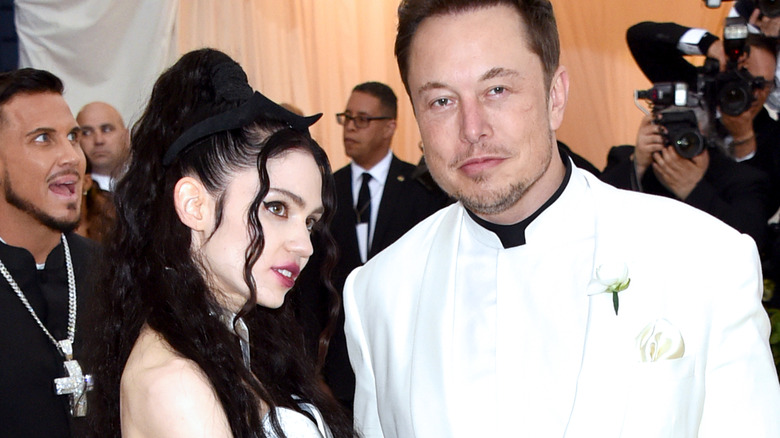 John Shearer/Getty Images
Grimes is known for being eccentric and switching things in her life up. Grimes legally changed her name, for instance, and her latest endeavor sees her forming a fast but close relationship with someone new after parting ways with Tesla co-founder Elon Musk. In fact, she's dating none other than Chelsea Manning, a notorious whistleblower in the U.S., per Page Six's exclusive report. "They're getting serious," a source reportedly told Page Six. "They U-Hauled it. They've been living together in Austin."
According to Complex, this reveal is particularly interesting because it comes just one day after the launch of Grimes' Vanity Fair cover. In the issue, Grimes told the outlet that she and Musk's relationship was "fluid" and that she always gives him the "boyfriend" label. However, there is naturally time between when an interview is completed and when a magazine issue releases, so Grimes clarified in a Twitter thread that the two had actually parted ways in a serious manner since the interview. 
Grimes' new partner, Manning, is best known for leaking "thousands of sensitive government documents and diplomatic cables about the American wars in Afghanistan and Iraq to WikiLeaks," per The Guardian. These leaks led Manning to receiving a 35-year prison sentence in 2013, but it was ultimately "commuted" come 2017 — and she's been free since. Now, she's reportedly living happily as Grimes' new partner.