The Jussie Smollett Debacle Ends With Jail Time For The Actor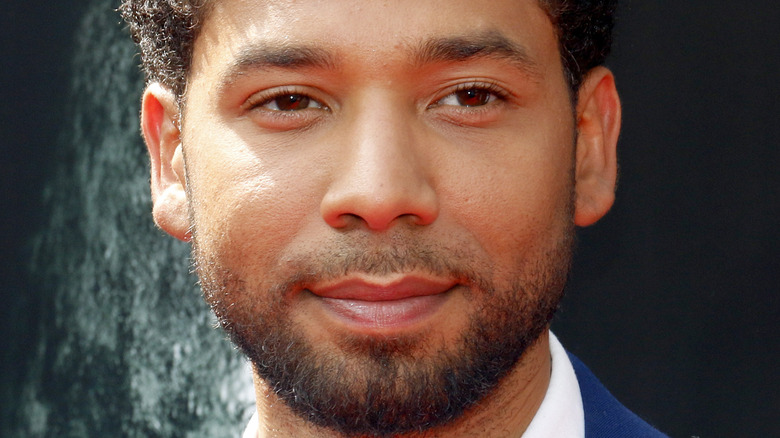 Tinseltown/Shutterstock
For months now, the entertainment world has been wrapped up in the court case of Jussie Smollett. In 2019, the "Empire" actor was accused of staging a hate crime near his apartment in Chicago (via ABC News), which allegedly involved two people hired by the actor to attack him with "an unknown chemical substance," wrap a rope around his neck, and yell "MAGA country." 
Nearly a month after Smollett continued to deny that he staged the crime, the actor turned himself in for filing a false police report. However, he maintained that he had nothing to do with the hoax — which he has continued to do throughout the case and court trial. But after two sets of indictments against the actor, per The New York Times, Smollett was convicted on five of six counts of disorderly conduct charges in December 2021, AP News reported. 
The case came to an official close on March 10, 2022, with Smollett being sentenced to 30 months preliminary probation with the first five months spent in jail (via the New York Post). He will also have to pay $120,106 to the city of Chicago and a $25,000 fine, according to BBC News. 
However, the actor's appearance in court didn't come without some drama, as he proclaimed to the jury that he was innocent.
Jussie Smollett continued to maintain his innocence after being sentenced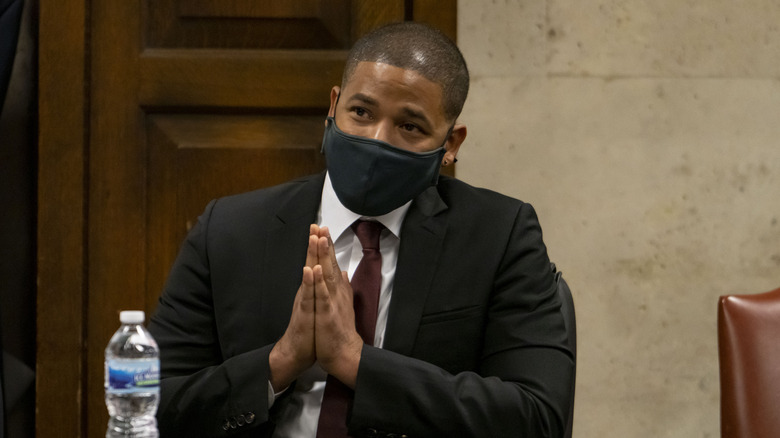 Pool/Getty Images
After his sentence was read out, Jussie Smollett was given the opportunity to speak before the court (via the New York Post). The actor started by repeating that he was "not suicidal" before adding that if anything were to happen to him while he was in custody, "I did not do it myself and you must all know that."
Smollett went on to protest his innocence, saying that if he did stage the hate crime he would have "shoved my fist in the fears of Black Americans in this country for over 400 years and the fears of the LGBTQ community." In response, Judge James Linn told the actor that he was "not the victim of a racist hate crime" or a "homophobic hate crime," and that he was "just a charlatan pretending to be the victim of a hate crime and that's shameful especially."
He went on to call Smollett "profoundly arrogant," "selfish," and "narcissistic" and that his performance on the witness stand was "pure perjury."
If you or anyone you know is having suicidal thoughts, please call the National Suicide Prevention Lifeline​ at​ 1-800-273-TALK (8255)​.