Here's What We Know About The Jussie Smollett Trial Verdict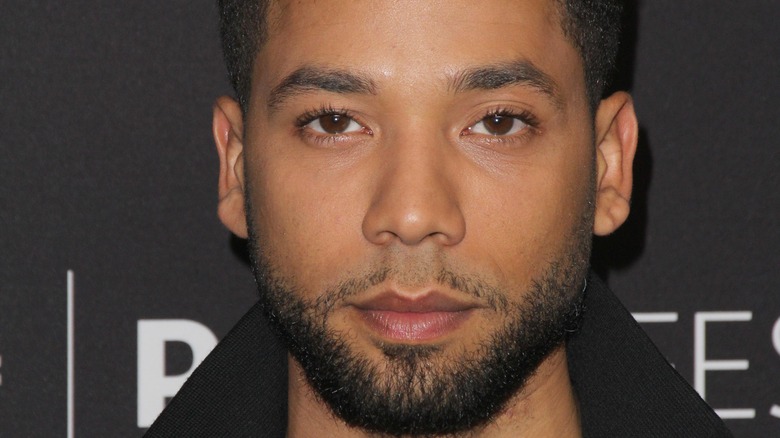 Kathy Hutchins/Shutterstock
In January 2019, "Empire" actor Jussie Smollett told Chicago police that he was attacked by two men in masks at around 2 a.m. who struck him in the face, doused him in an "unknown chemical substance," tied a rope around his neck, and made allusions to "Make America Great Again," Donald Trump's slogan, according to the BBC. While a whole host of celebrities and his cast members from "Empire" were busy voicing their support for Smollett, information began surfacing that proved that he might have fabricated the attack. For nearly a month, the police searched for the true culprit behind the attack — until they finally announced in February 2019 that Smollett himself had actually hired "Empire" extras Obabinjo and Abimbola Osundairo to stage the attack that took place in January 2019.
For reporting an alleged false crime to the Chicago Police Department, Smollett was arrested. However, shortly after he plead "Not Guilty" to the charges, it was announced in March 2019 that Smollett had been cleared of all charges, due to the fact that he paid a $10,000 bond payment and completed his required community service, per the BBC. A month later, the Chicago Police Department requested that Smollett pay for the hours of overtime that they wasted on his false claims. When Smollett refused to pay the police department the requested $130,000, they sued him. Months later, Smollett was officially charged with six counts of disorderly conduct and fired from "Empire," per Fox News.
Smollett was found guilty of five out of the six disorderly conduct charges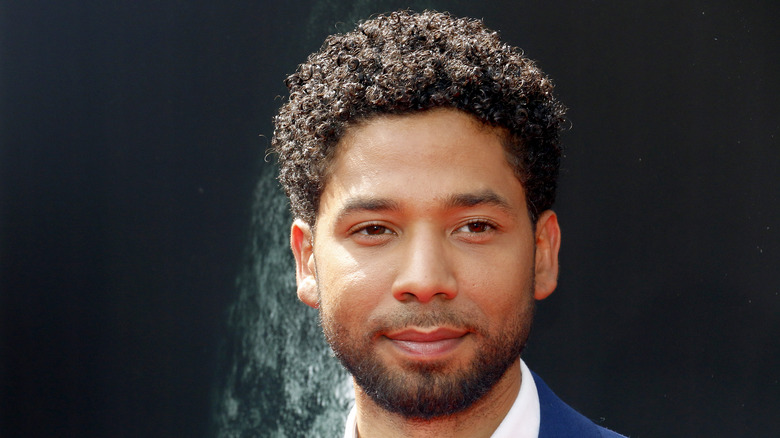 Tinseltown/Shutterstock
On Thursday, December 9, 2021, a jury found actor Jussie Smollett guilty of five out of the six charges of disorderly conduct that he faced for lying to the Chicago Police Department about being attacked back in 2019. According to AP News, disorderly conduct is a class four felony and typically comes with a prison sentence of three or more years. However, legal experts have estimated that Smollett will not face any jail time, and, instead, will likely be placed on probation and made to perform some form of community service.
At the conclusion of the trial, prosecutors were more than happy to hear that Smollett would be punished for what he had done. "To outright denigrate something as serious, as heinous, as a real hate crime, to denigrate it and then make sure it involved words and symbols that have such horrible historical significance in our country was just plain wrong to do it and he did," special prosecutor Dan Webb said, according to the New York Post.
Smollett, who has maintained his innocence since being charged for the first time in February 2019, took to the witness stand during the trial. While on the stand, Smollett insisted that he did not fake the hate crime. "It's pretty disappointing, what happened," Smollett's defense attorney, Nenye Uche, told reporters at the courthouse, per CNN. "But we remain confident that we're gonna come back and he's going to be vindicated." A post-trial hearing is set for January 2022.