What Has Days Of Our Lives Star Drake Hogestyn Said About His Decision To Go Gray?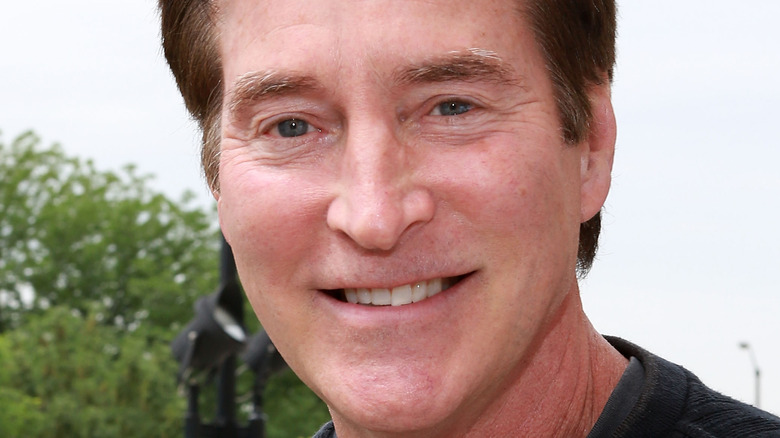 Robin Marchant/Getty Images
"Days of Our Lives" fans have been watching Drake Hogestyn on the long-running NBC soap opera for decades. The actor first stepped into Salem in 1986 when he was believed to be the presumed dead character of Roman Brady (via Soap Central). Hogestyn's character lived as Roman for years and even fell in love with Roman's wife, Dr. Marlena Evans (Deidre Hall). However, when the real Roman returned to Salem, things got messy. Hogestyn's character then began going by the name John Black, which he has been known as ever since.
John's past has always been a mystery to viewers. However, after being brainwashed, kidnapped, shot, and so much more, John has created a life and multiple businesses. He and his wife, Marlena, have been each other's rocks for decades. Together, John and Marlena have cemented their place as one of soap opera history's most beloved super couples.
Things have certainly changed for John over the years. He's been married and divorced and has even welcomed children. Of course, after decades in the role, Hogestyn's character has also aged a bit, and it shows more than ever now after the actor made the big decision to go fully gray with his hair.
Drake Hogestyn opens up about his gray hair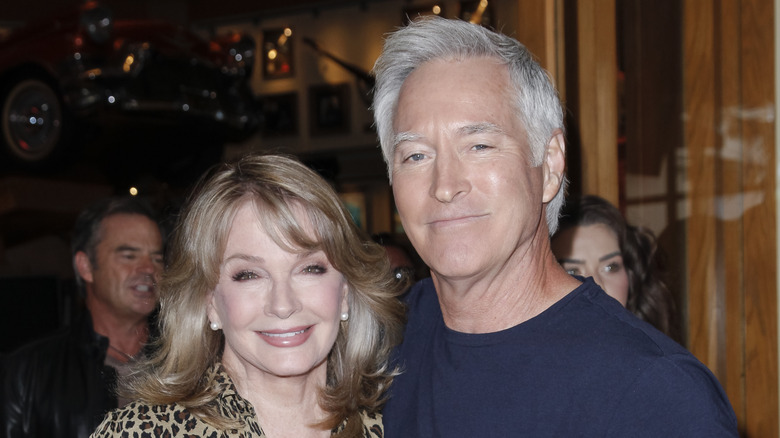 Tibrina Hobson/Getty Images
According to Soap Opera Digest, Drake Hogestyn was forced to take a leave of absence from "Days of Our Lives" in 2016 after he suffered a serious injury while performing a stunt on the set of the soap opera. The actor made a full recovery and then returned to work on "DOOL" when he could. However, when the character of John Black finally made his way back to Salem, fans noticed a huge change in his appearance. John's previously dark hair had gone completely gray.
When asked about making the change, Hogestyn simply revealed that it was "time" for John to look more his age. "I've got some grown kids on the show. I think there should be a demarcation. In reality, I'm looking kind of down the line here at life's cycles. This last year has been a real eye-opener about how fragile life is and how life can go south in a hurry, so this is me and I'm owning it," he told the outlet back in 2017 after returning to set.
The actor went on to reveal that after getting a haircut and seeing the gray peek through that he was encouraged to keep the silver tone by his wife, Victoria, who told Hogestyn that she liked the way it looked. However, he did admit that he was a bit "nervous" about heading to set with his gray hair. However, fans don't seem to mind one bit.