The Truth About Denzel Washington's Finger Deformity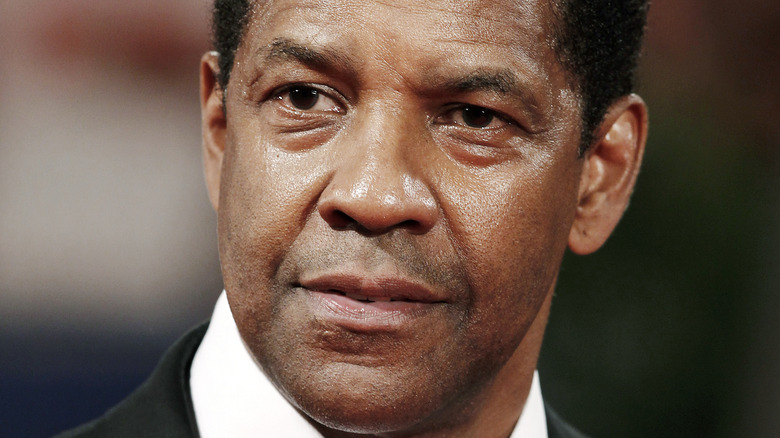 Andrea Raffin/Shutterstock
Since his first appearance on the 1982 medical drama "St. Elsewhere" (via Cinema Blend), Denzel Washington has become one of Hollywood's most recognisable actors. Following his breakthrough role, Washington has starred in the likes of "Malcolm X," "Philadelphia," "Training Day," "Inside Man,"  and "Fences."
His most recent performance in "The Tragedy of Macbeth" earned Washington his 10th Oscar nomination. As Glamour notes, this nomination has further extended the actor's "reign as the most nominated Black actor in Oscars history." Of those 10 nominations, Washington has won two Oscars for his work in the 1989 film "Glory" as Private Silas Trip and 2001's "Training Day" as Detective Alonzo Harris.
As one of Hollywood's most-known and celebrated actors, you probably think that you know pretty much everything there is to know about Denzel Washington. But did you know that the actor has a hidden talent that involves one of the fingers on his right hand?
Denzel Washington has a "magic finger"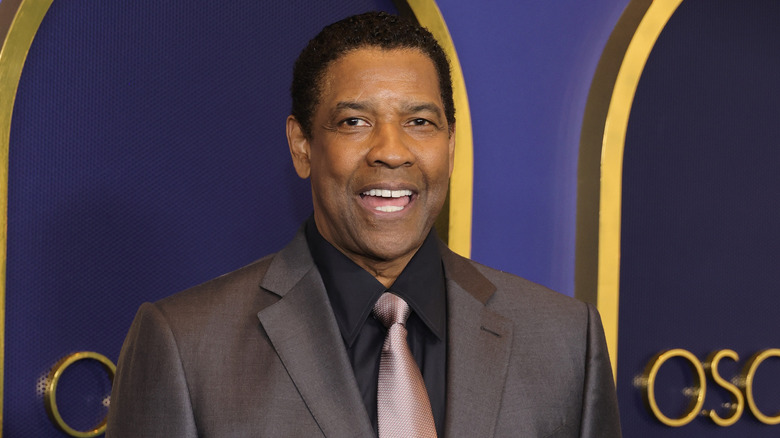 Neilson Barnard/Getty Images
If you've happened to take a look at Denzel Washington's right hand, you won't notice anything different. But as the actor told Graham Norton in 2014 (via YouTube), if he spreads his hand out his pinky finger rather dramatically pops out of place. Having injured it "so many times" playing American football, Washington's pinky finger ended up being permanently dislocated. "It's happened so many times over the years that if I just open my hand like that, it would pop that far," Washington explained after Norton showed a pretty gnarly picture of Washington showing Meryl Streep his hidden talent.
Eventually, the actor had the issue surgically fixed — to the point that the joint feels like "a gummy bear" now. But before "the magic finger" disappeared for good, Washington would often entertain his kids' friends with it. "When my kids were young, they would ask me, 'Daddy, could you show my friends the magic finger?'" and, understandably, they would react with terrifying glee.