Gabby Barrett Reveals What She Loves Most About Motherhood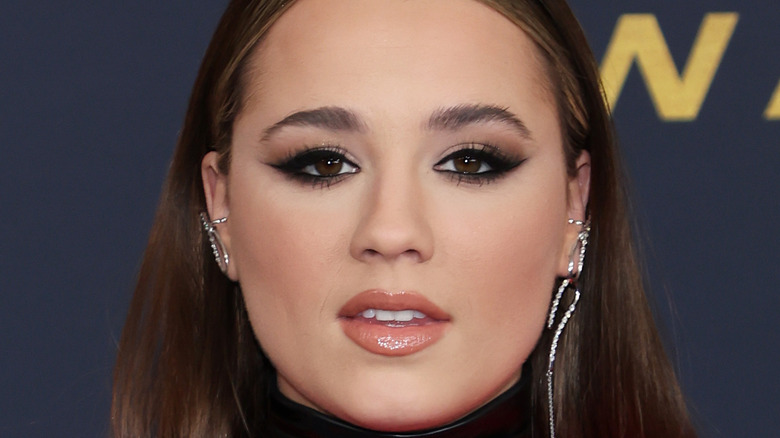 Mike Coppola/Getty Images
Gabby Barrett has won over the hearts of country music fans since she graced our screens on the sixteenth season of "American Idol." She finished third on the singing competition show before debuting as a solo country singer, eventually going on to break records with her song "I Hope" (per Billboard).
Barrett has clearly defined herself as much more than just an "American Idol" alum. Though she didn't win on the "Idol" stage, the Pennsylvania native has won numerous awards, claiming the title of Billboard's Top Country Female Artist and iHeart Radio's Best New Country Artist, among others.
She can now add the title of mother to her list of achievements. According to E! News, Barrett gave birth in January 2021 with her husband Cade Foehner, naming their daughter Baylah May. The country singer recently shared her thoughts on being a new mom, including her favorite part of motherhood so far.
Gabby Barrett's favorite part of motherhood involves food
Now that Gabby Barrett has stepped into the role of mom with her first child, she's encountered a world of new experiences, including some that are surprisingly funny to the singer. Barrett hopped on the phone for an interview on the podcast "Cody Cast With Cody Alan" months after giving birth. When asked about the best part of motherhood, she answered, "Favorite part right now would be watching [Baylah May] try different foods ... It is just so funny getting to see her try foods that we eat every day... Her reaction is just hilarious."
Barrett's response was a sweet glimpse into her experience as a first-time mom. But when asked about the hardest part of being a parent, she pointed out how difficult the lack of sleep is, and how, unlike losing sleep while touring, "you're not having a concert when you have a child." She explains that this makes it hard to stay as energized and motivated, though she's quick to point out the silver lining, saying, "It's difficult in motherhood, but it's all, you know, a blessing."