Everything You Need To Know About The New Bridgerton-Inspired Skincare Line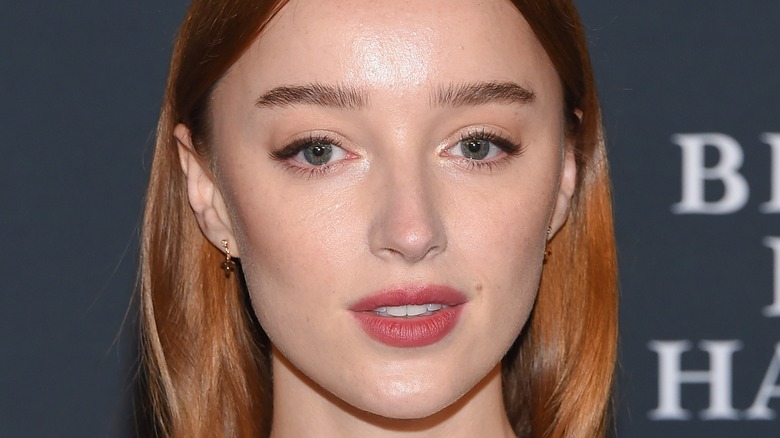 DFree/Shutterstock
This time is almost here for Netflix's "Bridgerton" to completely take over our lives for a few months, per Twitter. Now, while we might be binge-watching Season 2 in one sitting, the aftereffects of watching have a way of consuming our entire existence. When it first dropped in December 2020, the hit Regency-era show gave viewers everything they never knew they needed, by combining a period drama à la Jane Austen with complex characters and modern-day bops played on string quartets. (Who doesn't still regularly listen to those T-Swift and Ariana Grande covers?!) Fans will be thrilled to know that the next season is even set to feature some Rihanna and Harry Styles, according to Teen Vogue. 
But as we get set to immerse ourselves in Regency London and delve fully into the lives of the Bridgertons come March 25, 2022, why not look to the show for your beauty and skincare inspo, too? Beauty inspired by TV is nothing new. Remember when Colourpop Cosmetics gave us the "Lizzie McGuire" collections of dreams, per Allure? And it seems like "Euphoria" beauty how-tos are dominating Google searches ever since Season 2 of the dark teenage drama aired. But when it comes to a show like "Bridgerton," it can be tricky to figure out the right brand and approach to truly capture high society elegance. Thankfully, Beekman 1802 has risen to the occasion.
Beekman 1802 and "Bridgerton" collaborate on a collection of luxury self-care products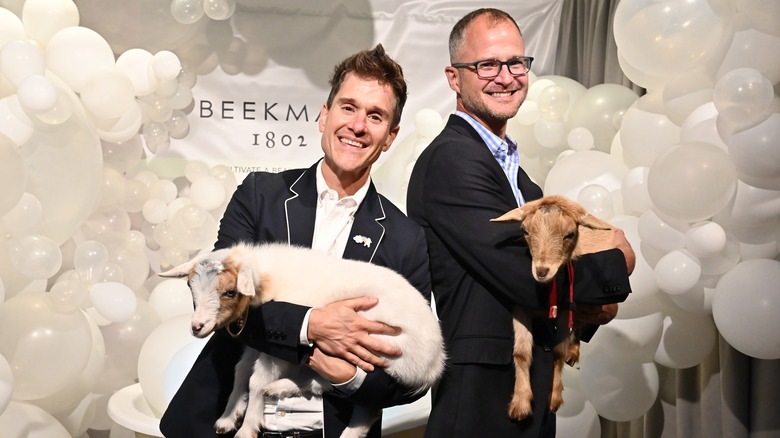 Astrid Stawiarz/Getty Images
"Bridgerton" and Beekman 1802 have collaborated on a range of self-care luxury products that perfectly emulate the entire vibe of the show, according to Global Cosmetic Industry Magazine. This isn't Beekman 1802's first successful venture into a TV show-inspired collection either. Per The Hollywood Reporter, their "The Rose Apothecary" collection in collaboration with "Schitt's Creek" gave fans body-care products that felt like they came straight out of David Rose's store.
According to GCI Magazine, the "Bridgerton" collection features a "High Society Soap Collection," which offers a refreshing combo of bergamot zest and Meyer lemon, with subtle notes of jasmine, gardenia, vanilla, and amber. The collection also provides a whimsically named "Spoon Me Lip Salve," containing Beekman 1802's iconic goat's milk, and sweetened with a gooseberry flavoring. Lastly but certainly not least, the collection includes a candle named after the memorable line that lived rent free in everyone's mind. The "I Burn For You Candle" is a single-wick candle that's scented with citrus and floral, complemented perfectly by a hint of sensual spice that will leave you feeling as though the Duke was speaking directly to you. The soap collection launches on March 25, 2022 in tandem with "Bridgerton" Season 2, while fans will have to wait a little longer for the release of the lip salve and candle on April 25.