Gisele Bündchen And Bridget Moynahan Have Surprising Reactions To Tom Brady's Decision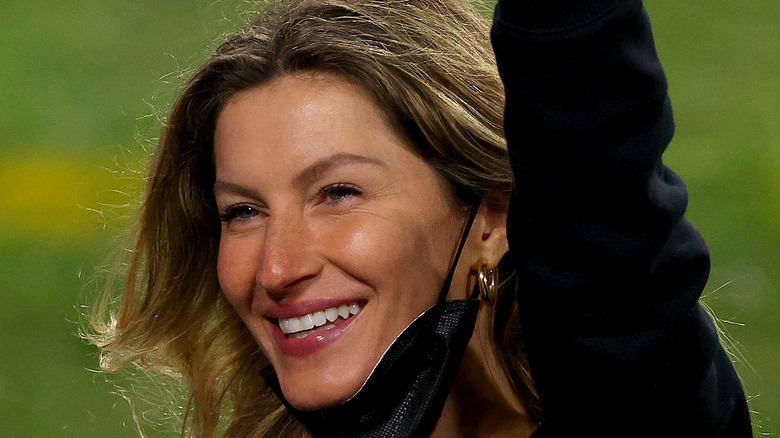 Kevin C. Cox/Getty Images
Fans were crushed when Tom Brady announced his retirement in early February. Then, we were thrilled to learn the star player was reversing his decision to leave the sport less than two months later. The dad of three took to Instagram to share that he would be returning to the Tampa Bay Buccaneers next season. "These past two months I have realized my place is still on the field and not in the stands. That time will come. But it's not now," Brady wrote in part in the shocking post.
He went on to write, "I love my teammates, and I love my supportive family. Without them, none of this is possible." Brady included two photos — one of the playing field, and one of his wife, Gisele Bündchen, arm-in-arm with the quarterback's three kids, John, Benjamin and Vivian. Brady finished the post by declaring, "I'm coming back for my 23rd season in Tampa. We have unfinished business. LFG."
Of course, fans were pumped to see the news, with one person tweeting in response, "What is NFL without Tom Brady?" But Bündchen's reaction may surprise you, as will that of Brady's ex and John's mom, Bridget Moynahan.
Tom Brady's family stands behind his decision to return to the NFL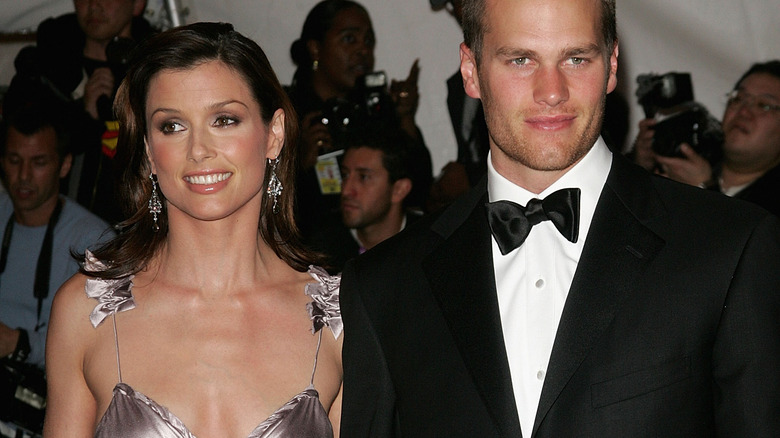 Peter Kramer/Getty Images
When the New England Patriots alum announced he was retiring in February, he seemingly cited family as one of the reasons, tweeting that he planned to dedicate his time to other things that required his attention.
At the time, his wife supported Brady's decision to leave football (via Sports Illustrated). Likewise, Moynahan expressed her pride for the QB's call to say goodbye to the sport (via Glamour). But now, the women in Brady's life are standing behind him as he announces his return to the Bucs.
As E! Online reports, both Bündchen and Moynahan are excited to see Brady dedicating himself to the team again. For her part, the supermodel commented on her husband's Instagram post, "Here we go again! Let's go lovvvey! Let's go Bucs!"
Meanwhile, the 45-year-old's ex took to Instagram to share a news story about Brady returning to the NFL. "Thank God, I had no idea what I was going to do with my Sundays," Moynahan joked in the caption, adding, "Congratulations @tombrady, so proud of you!"