Tom Brady's Final Decision On His Retirement Has Everyone In Agreement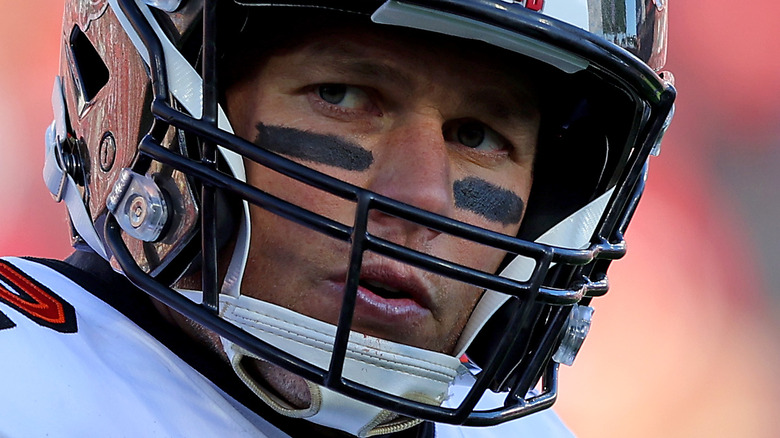 Kevin C. Cox/Getty Images
On February 1, after weeks of speculation, quarterback Tom Brady announced that he would be retiring after playing 22 seasons of professional football with the Tampa Bay Buccaneers and New England Patriots. "This is difficult for me to write, but here it goes: I am not going to make that competitive commitment anymore," Brady said in a statement on his Instagram page. "I have loved my NFL career, and now it is time to focus my time and energy on other things that require my attention. ... My teammates, coaches, fellow competitors, and fans deserve 100% of me, but right now, it's best I leave the field of play to the next generation of dedicated and committed athletes."
However, Brady, who is widely considered to be one of the greatest quarterbacks of all time, seemed to backtrack when asked about his retirement from the NFL in a segment on his podcast, "Let's Go! with Tom Brady, Larry Fitzgerald and Jim Gray" stating that, in regards to a return to professional football, he will "never say never," per For The Win. Sources also revealed to ESPN that while Brady had told the public that he plans on retiring, he was still in ongoing discussions regarding his retirement decision with the Tampa Bay Buccaneers and his family members.
Brady announced that he will be returning for a 23rd season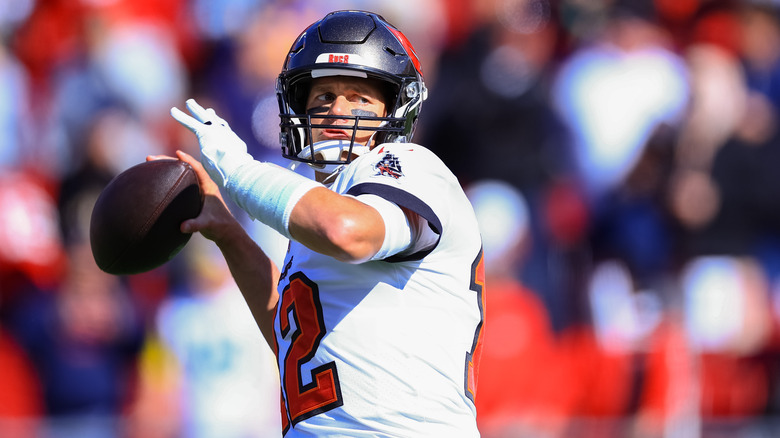 Mike Ehrmann/Getty Images
This just in: Tom Brady isn't really retiring — at least not yet. On March 13, only six weeks after announcing that he would be retiring from the NFL, Brady revealed that he would actually be returning to play his 23rd season of professional football with the Tampa Bay Buccaneers. "These past two months I have realized my place is still on the field and not in the stands," Brady said in a statement on his Instagram page. "That time will come. But it's not now. I love my teammates, and I love my supportive family. Without them, none of this is possible. I'm coming back for my 23rd season in Tampa. We have unfinished business. LFG."
For those unaware, "LFG" is an abbreviation of "let's f****** go," and thousands of fans, teammates, and friends flooded the comments section of Brady's Instagram post to repeat that abbreviation that the quarterback used to end his statement, showcasing just how supportive they were of his final retirement decision. Many of Brady's Tampa Bay Buccaneers teammates, Mike Evans, Tristan Wirfs, and Mike Edwards, also expressed their enthusiasm at his decision to postpone his retirement in separate posts, per the New York Post.
While a vast majority of the public was incredibly supportive of Brady's decision, a few teams, like the Carolina Panthers, Atlanta Falcons, and Denver Broncos, who have been negatively impacted by Brady's domination, were not so enthusiastic about Brady's final decision, according to CBS Sports.