Meghan Markle's Father Chooses Sides In Legal Battle Between His Daughters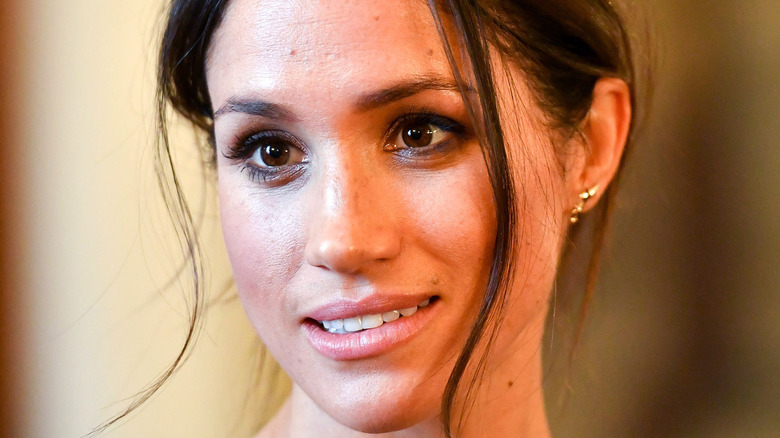 Wpa Pool/Getty Images
Meghan Markle just can't seem to get away from controversy when it comes to her father's side of the family. On March 3, 2022, Meghan's older half-sister, Samanta Markle, sued the Duchess of Sussex for defamation regarding remarks Meghan made during her Oprah Winfrey interview in 2021. TMZ first reported the news and obtained court documents that allege Meghan drew a false "rags to royalty" narrative to Winfrey. Samantha is also alleging that Meghan falsely said she is an "only child," but may have meant that is how she was raised since she wasn't close to her sister growing up and has only seen her occasionally as an adult.
The Duchess' sister, who BuzzFeed has found used more than one Twitter account to spread apparent falsehoods about Meghan, also claims that Prince Harry's wife did not grow up in "virtual poverty" (via TMZ), as she has previously claimed, but that their father paid for her to go to private schools and her tuition at Northwestern University. Meghan claims she paid for her college education herself. Now, Thomas Markle is taking sides in this court battle between his two daughters.
Thomas Markle gave his opinion on Samantha Markle's allegations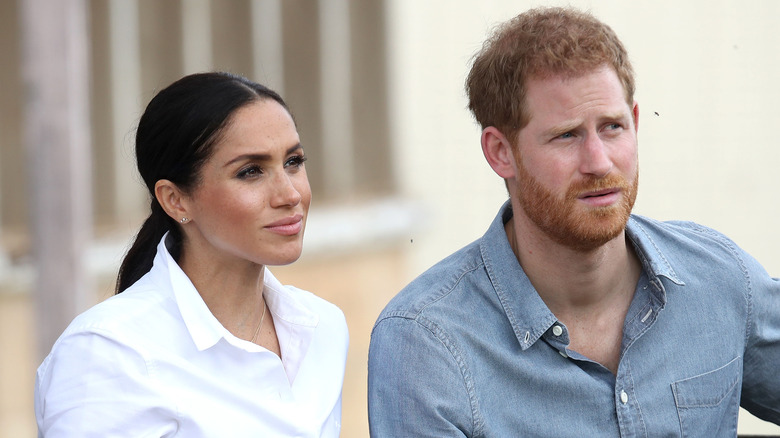 Chris Jackson/Getty Images
According to The Daily Mail, Thomas Markle, who has worked behind the scenes on various Hollywood productions, including as a lighting director at "General Hospital" (via Soap Central), has vowed to present documented evidence in support of older daughter Samantha Markle's claims against his younger daughter, Meghan Markle. 
"I would be more than happy to. I've been trying for almost four years to get to see my daughter and her ginger husband in a courtroom face-to-face," Thomas said of Meghan and Harry on his own brand new YouTube channel. "I haven't seen them face-to-face and I haven't seen my grandchildren. I'd be thrilled to come to court and defend my oldest daughter," he added.
He then added that Meghan should settle the case out of court because "she can't defend the things she said ... I'm certainly pulling for my oldest daughter, Samantha."
Meghan's attorney, Michael Kump, told TMZ that Samantha's lawsuit essentially has no standing. "This baseless and absurd lawsuit is just a continuation of a pattern of disturbing behavior. We will give it the minimum attention necessary, which is all it deserves," Kump asserted.