The Truth About Cher's Friendship With Val Kilmer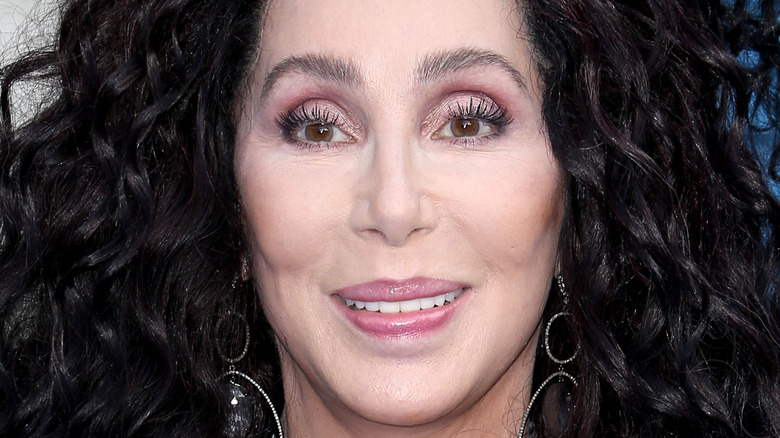 Cubankite/Shutterstock
It's no secret that Cher has plenty of famous exes. The multi-hyphenate superstar has previously been open about her long list of lovers, from Tom Cruise and Val Kilmer, to Gene Simmons and Tommy Lee. Cher rose to fame as one-half of singing-comedy duo with then-husband Sonny Bono in the 1960's and 1970's. However, she didn't point to Bono when asked about the love of her life. "Well, I think Robert [Camilletti] and Gregory Allman. Gregory was a special man," she told The Guardian in 2020. Of Allman, she went on to clarify that he became difficult after using drugs. "He was a Southern gentleman who happened to drugs. It was that simple," Cher added. "And he tried hard to get off them. One time we were going to a rehab [center] and I said, 'I'm so tired of doing this,' and he said, 'So am I. And I keep doing it for you.'" 
These days however, Cher's dance card is a little less full. As of 2018, the "Strong Enough" star is single. "The problem I have with all the boyfriends lately is that I don't want to go any place with them because you can't keep a relationship going in this kind of goldfish bowl, where everything you do and every picture you have taken will be on Instagram," she told People. While she continues to hunt for Mr. Right, let's take a look back at one of Cher's notable relationships: her time with Val Kilmer.
Cher loved the time she spent with Val Kilmer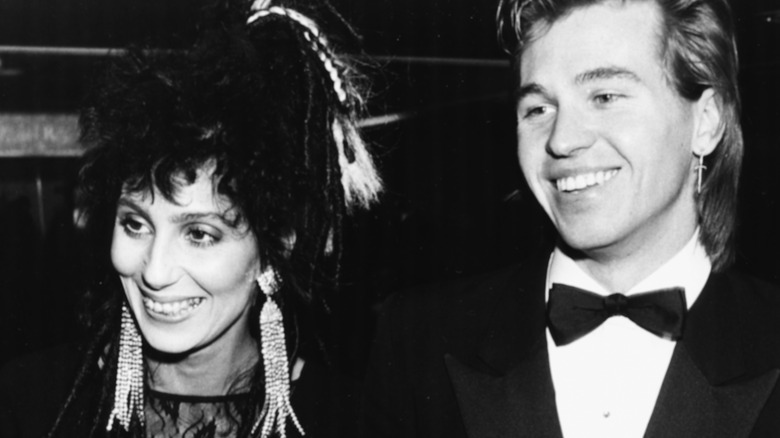 Dave Hogan/Getty Images
Like his ex-girlfriend Cher, Val Kilmer was also a famous face in the 1980's and 1990's, though his fame came from appearances in movies like "Heat," "Top Gun," and "True Romance." In August 2021, Cher sat down with People to unpack her relationship with Kilmer, whom she met in the early 1980's. "We became friends because we laughed at the same things constantly. He would sleep over and it was just a friendship [at first.] That took a long time. Well, I guess not really a long time," Cher recalled. And once things heated up between Cher and Kilmer, they really heated up. "When we kissed, I thought my head would shoot right off my body," she told Entertainment Tonight.
Eventually though, the pair went their separate ways, with Cher chalking up their split to a respective need for individualism. "We had unbelievable times and then put up with some times when they weren't [that way] because we were both Alpha males," she said, via People. Despite their breakup, the two have remained lifelong friends. Remarkably, Cher only has kind things to say about her ex. "He's like nobody I've ever known," she said. "He is exasperating and hysterical. Thrilling and funny, and doesn't do what anyone else does," the megastar told People. "I don't know how we stayed friends, we just did. We didn't try. We just were."