Here's What Carys Zeta Douglas Is Studying At School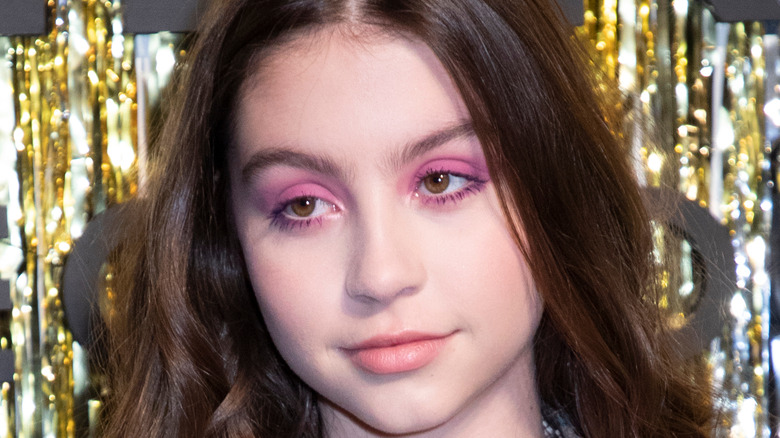 Sam Aronov/Shutterstock
You're born with certain privileges when your parents are Michael Douglas and Catherine Zeta-Jones. But — as the child of one of the most famous Hollywood couples — you also have some big shoes to fill. It's pretty clear that Carys Zeta Douglas exceeded her famous parents' wishes.  
Like any proud mom, Zeta-Jones sometimes gushes about her family on Instagram. She wrote a sweet message to her daughter on her 18th birthday last April: "You are everything, and everything is you. Thank you for the joy you bring me. At 5 am this morning, you texted me to thank me, for giving birth to you. That's the kind of woman you are. Kind."
Carys also graduated high school last year (via People), and Zeta-Jones celebrated online again. "What a proud day as our daughter Carys graduates with honors for her International Baccalaureate! You rock and we love you," she wrote. Douglas joined in from his account. "Your Mom and I are so proud of you," he wrote. A few months later when Carys was getting ready to head to college, Zeta-Jones got nostalgic watching old videos of her daughter. "Carys is packing her bags and I am looking at old videos," she wrote. "Don't tell her I posted this." 
What is the youngest child of Zeta-Jones and Douglas studying at school? Read on to find out!
Carys Zeta Douglas is following her brother's footsteps and studying political science
Carys Zeta Douglas isn't the first child in the family to go to college; her brother Dylan Michael Douglas is a political science major at Brown University. According to Market Research Telecast, Carys will also study political science. In addition, Carys and Dylan also have an older half-brother Cameron Douglas from Michael Douglas' first marriage. He pursued a career in acting like their famous father (via Hollywood Life).
Though Carys is in college, she has varied interests that extend beyond academics. Take fashion, for example. People reported she appeared alongside Catherine Zeta-Jones on the cover of Vanity Fair Spain; they also participated in a Fendi campaign together (via People). It goes without saying that good looks run in this family, but Carys is almost a dead ringer for her mom. 
More than that, this mother-daughter duo clearly enjoys a close bond. Carys, is also on Instagram and — again like her famous mom — that's where she shares sweet messages to her family. Alongside a photo of her mother and father she wrote them a birthday message: "A ten minute late birthday appreciation post for the best parents in the world. I thank you for all you do today and everyday. I love you." The reason for the post celebrating them both? The Hollywood power couple was oddly enough born on the same exact day: September 25.