Why Meghan Markle's Lawyers Are Prepared For New Personal Attacks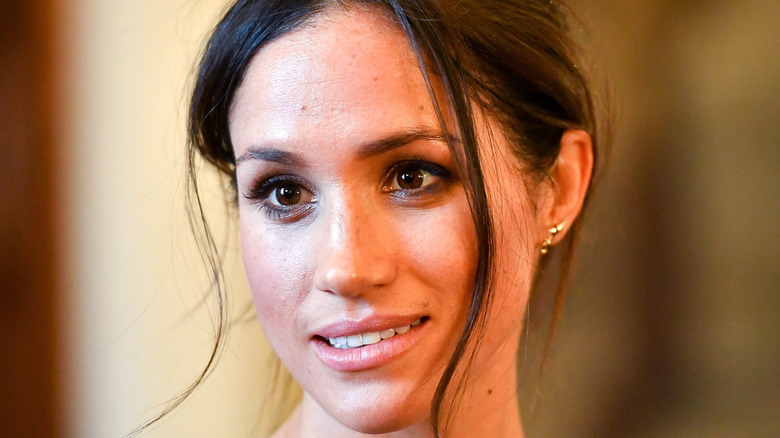 Wpa Pool/Getty Images
Meghan Markle has been targeted by her estranged family ever since she started seriously dating Prince Harry, and particularly when it became clear the "Suits" alum was on track to join the royal family. As Page Six notes, Meghan opened up about her tumultuous childhood, alongside husband Prince Harry, during their ground-breaking interview with Oprah Winfrey. The couple had absconded from Britain, and indeed the monarchy, a year prior and took the opportunity to set the story straight about their reasoning for doing so.
However, Meghan's estranged half-sister, Samantha Markle, didn't appreciate her recollection of their shared childhood, to the extent she sued the former actor for defamation. The controversial author alleged that Meghan made "false and malicious statements" during the chat, including claiming to have grown up without siblings and having no relationship with her since the two women, allegedly, hadn't seen each other for years. In court documents obtained by the outlet, it was argued that the Duchess "has created a lucrative career selling false stories to tabloids and television programs when she knows nothing about Defendant's childhood."
Samantha also took issue with Meghan criticizing their father, Thomas Markle, for how they were brought up, alleging she lied to bolster her "rags-to-royalty" story. Thomas has sold stories and photos to the tabloids in the past, and was even uninvited from his daughter's wedding as a result, per Us Weekly. Now, Meghan's lawyers are getting ready for a further onslaught of negative coverage thanks to Thomas's latest move.
Thomas Markle is speaking out on his YouTube channel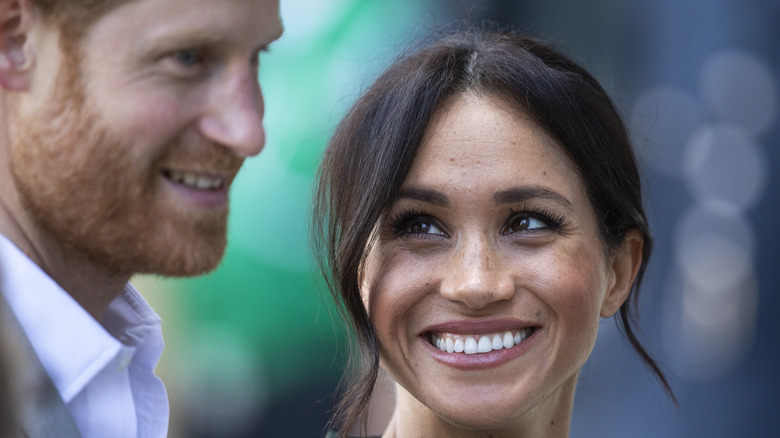 Dan Kitwood/Getty Images
The Daily Mail reports Meghan Markle's lawyers are preparing for the worst following news that her estranged father, Thomas Markle, has launched his own YouTube channel. Thomas has already released a series of videos heavily criticizing the former "Suits" star for her public statements about their family, as well as claims made in the tell-all book "Finding Freedom," describing them as "all lies." Meghan's sister, Samantha Markle, contends that the duchess lied to authors Omid Scobie and Carolyn Durand, who penned the popular tome. 
Royal expert Richard Fitzwilliams acknowledged the Sussexes likely aren't too impressed with Thomas's latest stunt, opining, "Meghan's family have been extremely hostile to her and 'Remarkable Friendship,' the name of this new channel, sounds extremely amateurish, but the Sussexes' lawyers will no doubt keep an eye on its content." Fitzwilliams added, "Future episodes seem unlikely to attract any interest at all, unless they feature personal attacks on Meghan." 
Thomas also threw his support behind Samantha's defamation case against Meghan. He believes Samantha will easily win the $75,000 she's requesting, and is even willing to give evidence on her behalf, arguing Meghan "can't defend the things she said." Thomas is also eager to speak to the Sussexes in person, ideally in court.