The Strange Reason Meghan Markle Wrote A Thank You Note To An Actor She Didn't Even Know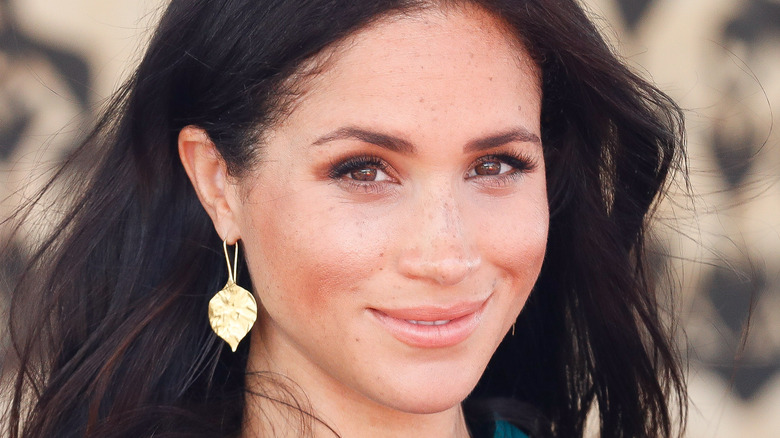 Chris Jackson/Getty Images
For Meghan Markle, becoming a royal came at a price. The American actor had a successful career starring as Rachel Zane on "Suits," but she gave all that up in order to marry Prince Harry and join the royal family. At the time, Markle seemed to be completely comfortable with her decision. "What's been really exciting, as we talk about this as the transition out of my career... is that the causes that have been very important to me, I can focus even more energy on," Markle explained during an interview with the BBC (via Harper's Bazaar). Clearly, Markle relished the opportunity to make a difference in the world.
The duchess was eager to work alongside like-minded institutions "on the same causes I've always been passionate about," as she explained in the interview. Markle was also clear that the decision to leave acting behind wasn't about "giving anything up." Rather, "I just see it as a change. It's a new chapter," she said. But when she and Prince Harry stepped down as working members of the royal family in early 2020, it felt like her sacrifice was all for nothing in the end. Moreover, tabloid interest in Markle has increased exponentially since her days on "Suits." Thankfully, despite saying goodbye to Hollywood, the former star had the support of a fellow actor when it came to a major news story that once again sought to cast Markle in a negative light.
Meghan Markle appreciated Simon Rex's integrity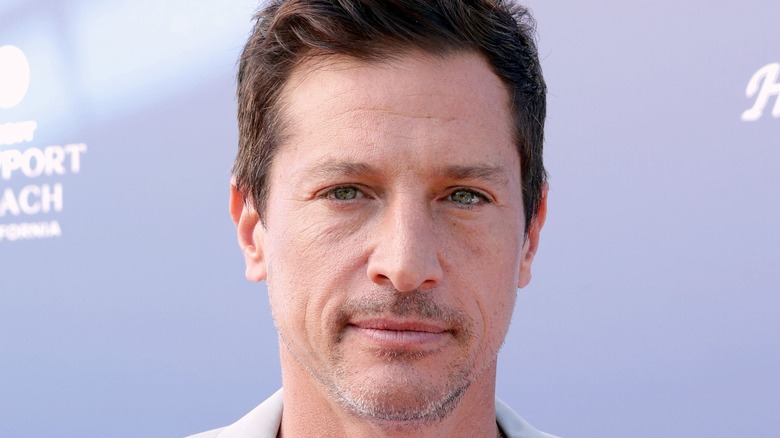 Tiffany Rose/Getty Images
In a March 2022 interview with The Guardian, actor Simon Rex — who's currently earning rave reviews for his role in the film "Red Rocket" — revealed a secret connection to Meghan Markle. According to Rex, the British tabloids approached him with an offer in 2020 to fabricate a relationship with the Duchess of Sussex for a massive pay-out. Speaking about the fact the press had offered him $70,000 to claim that he'd slept with Markle, Rex recalled, "I was broke as f***! I really needed the money. But I'll be on food stamps before I do that."
Rex later received a personal thank you note from Markle, which he has framed and displayed in his California home to this day. "It's nice to know there are still good people," Markle's note read, per The Guardian. According to E! News, the actors met when they worked together on a 2005 episode of "Cuts." Rex told the "Hollywood Raw" podcast that, although they had lunch together, there was nothing untoward about the relationship. "Nothing happened. We never even kissed," he clarified. Another of Markle's former co-stars, "Suits" actor Patrick J. Adams, also rallied to Markle's defense on Twitter.  "It sickened me to read the endless racist, slanderous, click-baiting vitriol spewed in her direction from all manner of media across the UK and the world," he wrote in 2021. Adams further argued that people who "underestimated" Markle would soon learn the error of their ways.