The NCIS Episode You Forgot Starred Melora Hardin From The Office
Noam Galai/Getty Images
Depending on your age and content preference, Melora Hardin might be Jan from "The Office" or Jacqueline from "The Bold Type." They're both beloved characters in their own right, with the associated fan followings, but although Jan and Jacqueline are wildly different in many ways, they're similarly strong, self-sufficient women, each of whom is imbued with Hardin's inimitable elegance and wit. 
In fact, during a chat with The Ringer, the actor revealed that in certain conspiracy-minded corners of the internet, there's a deep-seated belief that Jan and Jacqueline are actually the same person. Hardin recalled how someone had sent her a meme contending that Jan had finally sorted her life out and become this high-flying editor in NYC. "There's a picture of Jan, and then next to it, a picture of Jacqueline," she shared. 
Although it's unlikely that's what the writers of "The Bold Type" were going for with this particular characterization, as the actor acknowledged, "If it were true, it would be hilarious." Considering how long Hardin has been a television mainstay, with notable appearances in "Friends," "Scandal" and "Gilmore Girls," among many others, it's understandable viewers are losing track of who's who. 
To that end, Hardin starred in "NCIS" very early in the show's history, in case you missed it. 
Melora Hardin appeared in the fifth episode ever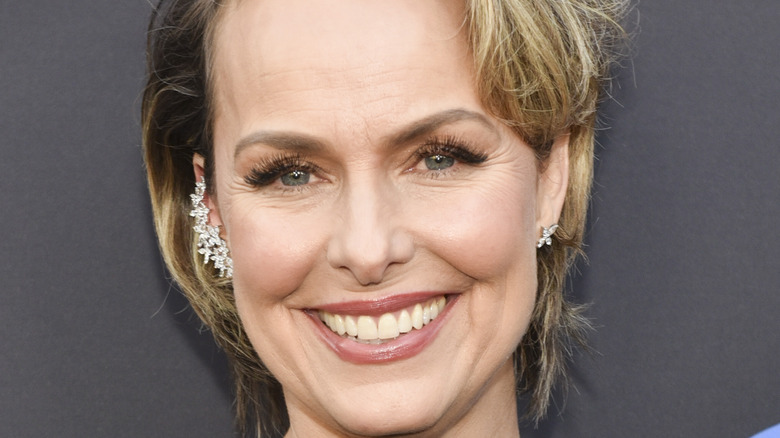 Rodin Eckenroth/Getty Images
As TV Guide notes, Melora Hardin appeared in the fifth episode "NCIS" ever aired, entitled "The Curse." She played Erin Toner, a dastardly former petty officer who killed her colleague after framing him for theft. Insider clarifies "petty officer" is a designation in the Navy, while the robbery took place aboard their vessel and Erin murdered her accomplice during the scheme too, so evidently she was a busy lady (much like Jan from "The Office" and "Jacqueline from "The Bold Type," albeit considerably more calculated). 
Hardin has played a plethora of different roles over the years, so the actor found it tough to point to a specific moment in her career she was most proud of, when prompted by Pop Culturalist. The "Office" fan favorite shared, "Being on Broadway, dancing, singing, and acting three times a week was exciting. Working with Gene Hackman and Clint Eastwood in 'Absolute Power' was incredible. Being at the Hollywood Bowl and doing 'Les Mis' and singing in front of sixty thousand people over the course of three nights... was pretty amazing." 
She also name-checked "The Office" and "Transparent" as standout moments, particularly since playing Jan established Hardin as a known entity. Likewise, being nominated for an Emmy Award was huge for her too. Evidently, being a working actor means everything to Hardin, regardless of which particular role she's playing at the time. But portraying a scheming, murdering thief in "NCIS" must have been especially fun.