The Reason Meghan Markle's Sister Is Banned From Twitter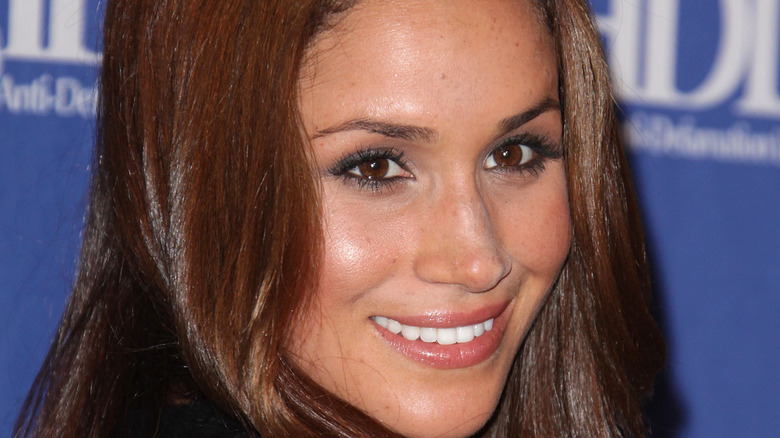 DFree/Shutterstock
It's safe to say that matters have been tense between Meghan Markle and her sister, Samantha Markle. In fact, Samantha filed a defamation lawsuit against Meghan in March 2022, accusing the Duchess of Sussex of making "false and malicious statements" during her interview with Oprah Winfrey. According to court documents obtained by TMZ, Meghan "has created a lucrative career selling false stories to tabloids and television programs when she knows nothing about Defendant's childhood."
This isn't the first time Samantha has lashed out against Meghan since she her relationship with Prince Harry became public. In her memoir, "The Diary of Princess Pushy's Sister Part 1," Samantha alleged that Meghan has taken advantage of their father, Thomas. For his part, Thomas not only supports Samantha's side of his daughters' legal fight, but has also promised to supply documentation to help her prove her case. "I would be more than happy to. I've been trying for almost four years to get to see my daughter and her ginger husband in a courtroom face-to-face," Thomas said on his new YouTube channel (via GB News).
However, Samantha will have difficulty getting her opinions about Meghan and Harry out to the public now that her Twitter account has been suspended.
Samantha Markle has used social media to criticize her sister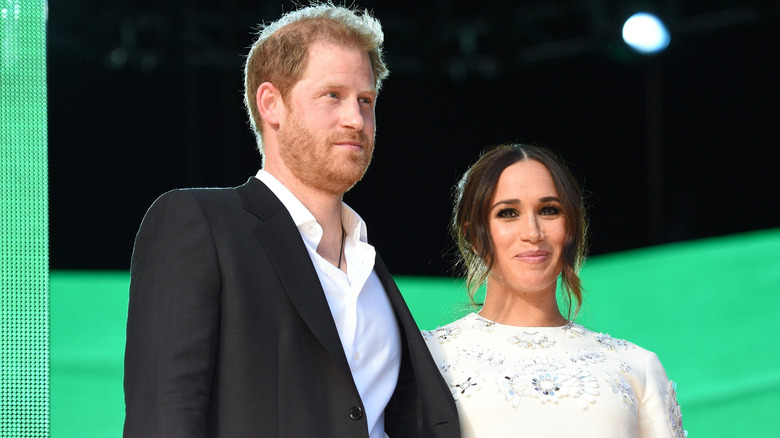 Kevin Mazur/Getty Images
Samantha Markle's Twitter account has been suspended for "allegedly trying to circumvent a pervious ban the social media platform issued back in 2019," according to the Daily Mail. The newly-suspended account was actually Samantha's second on the site, with the first one being banned for unknown reasons in 2019.
The news comes after BuzzFeed reported that Samantha has used Twitter to repeatedly criticize and spread damaging rumors about her sister. In addition to posting her own negative messages, the investigation found that Samantha has sent information to the person responsible for several anti-Meghan YouTube accounts, which has spread a variety of harmful rumors about the Duchess of Sussex, including alleging that she faked both of her pregnancies, used a surrogate, and that Archie and Lillibet are not her biological children.
Through her attorney, Samantha has denied any responsibility for the online posts. "Ms. Markle's email and other accounts have been hacked on several occasions and it is very likely that those statements were made by third parties to defame our client," Douglas Kahle told BuzzFeed. "Due to the urgency of this matter, we are still investigating."