Elon Musk Takes His Support For Ukraine To New Heights In Eyebrow-Raising Post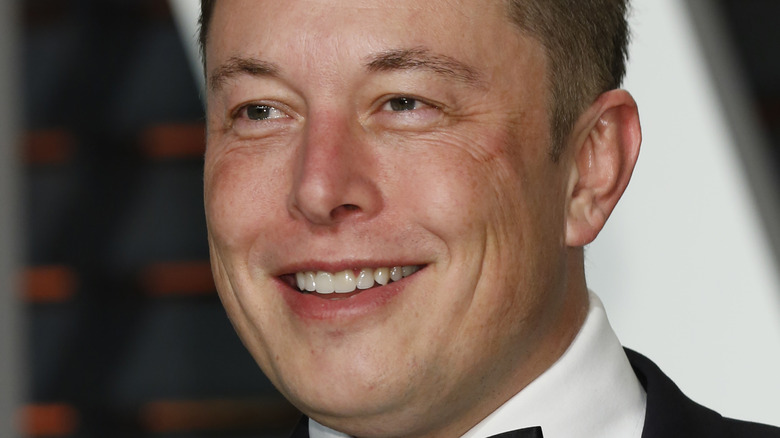 Kathy Hutchins/Shutterstock
Elon Musk, the CEO of Tesla, has never been afraid to ruffle feathers. In fact, much of Musk's public comments are met with controversy. His tweets have become so notorious that he even pokes fun at them himself (via NDTV). Musk once tweeted a photo that read, "Get fired from your job in 5 to 10 years. Join Twitter today," with the caption, "Good thing I don't ever tweet anything controversial."
Just last month, Musk got in trouble for a slew of tweets he sent out comparing the Prime Minister of Canada, Justin Trudeau, to Adolf Hitler (via Fortune). The comparison came over COVID-19 mandates the country had put in place. The now-deleted tweet featured a photo of Hitler with the caption, "Stop comparing me to Justin Trudeau. I had a budget." Of course, the public was unhappy with this comparison and called for Musk to apologize and delete the tweet. Musk did not respond to the request to comment on his words but did delete the tweet.
However, Musk, who is on his way to becoming a trillionaire, hasn't seemed to learn his lesson. Now, he has found himself wrapped up in another Twitter controversy.
Musk has fired off several tweets about the conflict between Russia and Ukraine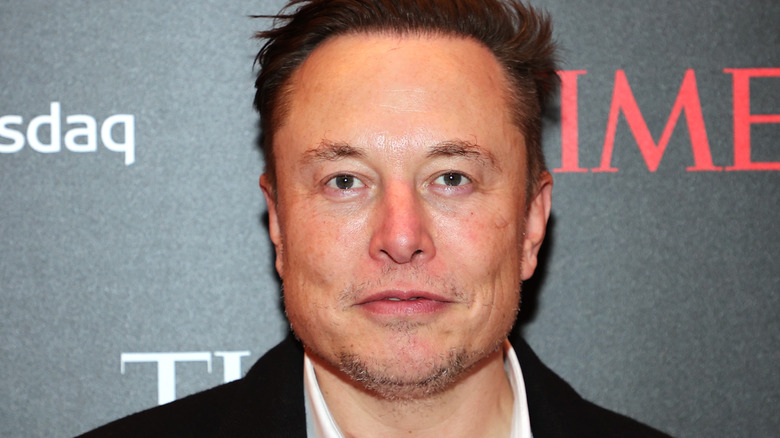 Theo Wargo/Getty Images
Elon Musk shared a few tweets this week regarding Ukraine that had his followers in a tizzy. According to Newsweek, Musk recently posted a tweet mocking people for supporting Ukraine during the Russian invasion. The photo shared was a meme that had various LGBTQ+ flags in the background, along with a drawing of a figure holding the Ukrainian flag with text that read, "I support the current thing." The tweet was not only insensitive but contradicted the tweet he shared on March 5 in support of Ukraine. It was also confusing given what he tweeted at Russian President Vladamir Putin.
According to Bloomberg, Musk sent out a tweet challenging Putin to single combat in support of Ukraine. The tweet read, "I hereby challenge Владимир Путин to single combat Stakes are Україна." The Russian words used denoted the single combat and the stake being Ukraine. He added another tweet to the thread that read, "Do you agree to this fight?"
Musk's stance on Ukraine has been up and down, all according to what he has been tweeting at any given time. In any case, most of his tweets are meme-able by nature, with Musk never speaking seriously, even on serious topics.