Will Prince Charles' Stepchildren Become Royals When He's King?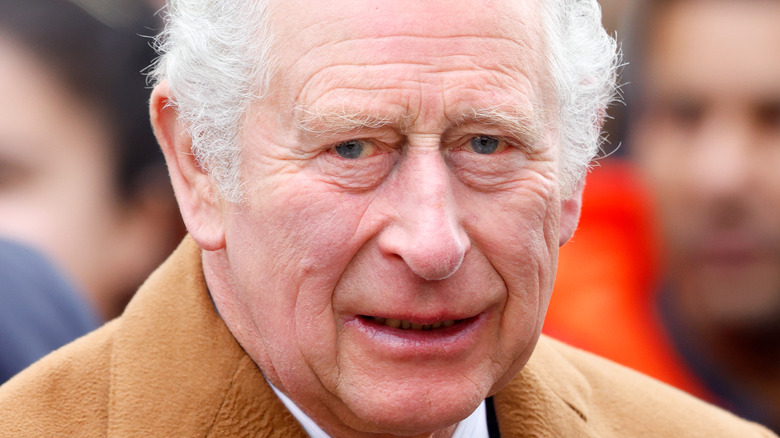 Max Mumby/indigo/Getty Images
There have been many questions over the years about what role and title Prince Charles' wife, Camilla Parker Bowles, would take when Charles eventually ascended to the throne. Royal watchers have been speculating about Camilla's future title for years, but in 2020 it seemed that they were finally given an answer when Clarence House confirmed that Camilla would not be known as queen consort after Charles is crowned king (via Express). "The intention is for the Duchess to be known as Princess Consort when the Prince accedes to the throne," the residence announced in a statement, per Tatler. 
Royal commentator Richard Fitzwilliams claimed at the time that Charles would be upset about the decision not to give his wife the title of queen, as she has become popular among Brits for her dedication to charity work, which includes helping survivors of domestic abuse. However, because of the drama surrounding the royal family due to Prince Harry and Meghan Markle's exit from the firm, it was decided that Camilla would not be given the title of queen consort as to not divide the citizens further.
"Charles may well be disappointed. He did after all indicate to NBC in 2010 that she might take the title of Queen Consort," Fitzwilliams stated. "At the moment the main objective is to stabilise the monarchy and reconnect with the public whilst having a positive press."
However, everything changed in 2022, when Queen Elizabeth made a surprising and heartwarming announcement about her son's wife.
Camilla will become queen consort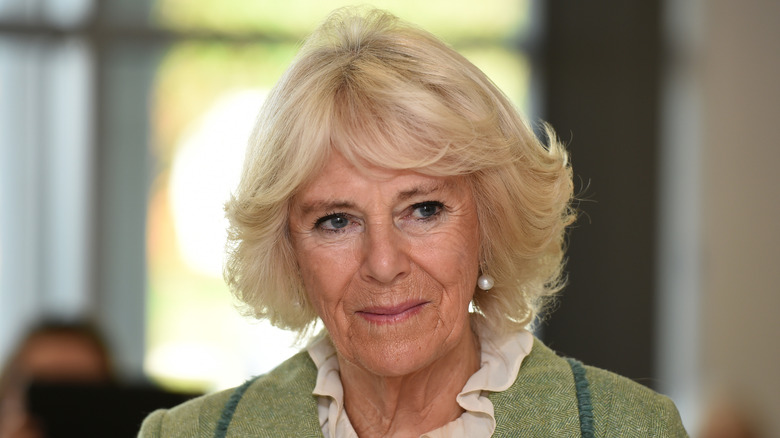 Finnbarr Webster/Getty Images
After confirming that Camilla Parker Bowles would not be given the title of queen consort following Prince Charles' ascension to the throne, Queen Elizabeth II stunned everyone with a very clear statement on the matter in early 2022. The monarch recently celebrated her 70th year on the throne, and gave an emotional speech to commemorate her milestone anniversary. During her statement, she shared her thoughts about Camilla's future in the royal family (per People).
"When, in the fullness of time, my son Charles becomes King, I know you will give him and his wife Camilla the same support that you have given me; and it is my sincere wish that, when that time comes, Camilla will be known as Queen Consort as she continues her own loyal service," the queen told the world.
Camilla currently holds the title of Duchess of Cornwall. However, she is also technically the Princess of Wales due to her marriage to Charles, who is the Prince of Wales. Of course, Camilla chose not to use the Princess of Wales title due to its strong affiliation with Charles' first wife, the beloved Princess Diana. When Charles inherits the throne, Camilla will also be crowned queen consort. Charles' oldest son, Prince William, will then step into the title of the Prince of Wales. Additionally, Kate Middleton would also become the Princess of Wales, per Express.
However, there are questions about whether or not Camilla's children would receive their own royal titles when Charles becomes king.
Camilla's children may be given royal titles in the future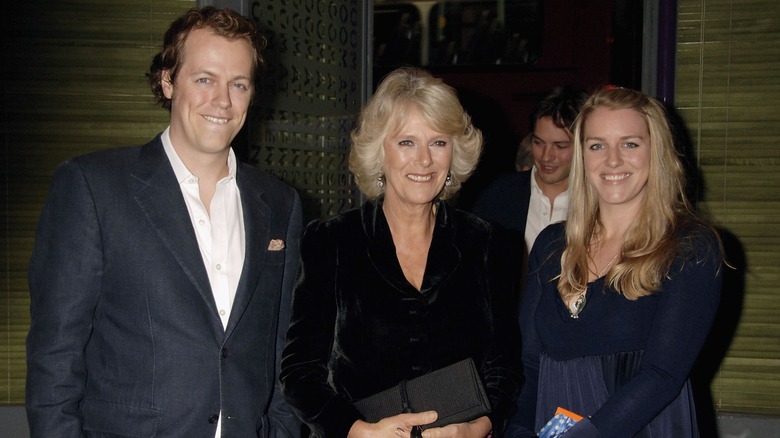 Dave M. Benett/Getty Images
Camilla Parker Bowles is the mother of two children, Tom Parker Bowles and Laura Lopes, whom she shares with her ex-husband, Andrew Parker Bowles (per Town & Country). The Duchess of Cornwall's children have been very private — they've managed to keep their personal lives out of the spotlight, despite their mother's future as queen consort. However, the siblings will likely garner attention once their mother and stepfather, Prince Charles, are crowned king and queen. Of course, questions are already rising about Tom and Laura's future status in the royal family.
"We have never, ever had children of a King or Queen who remained untitled — so that will be interesting," royal expert Brian Hoey told Express. "Are we going to have the Parker Bowles children being elevated?" he asked. Hoey revealed that he believes that Tom and Laura could be given some sort of official title following Charles' ascension to the throne.
"I think they are bound to get some sort of a title," he said. "Charles, even though he said he wants to be a moderniser, he is also a traditionalist, very much a realist." The royal expert noted how Prince Charles likes ceremony and tends to honor the systems that have been in place in the British royal family for decades. "I think he will do whatever he feels it's the correct formal thing to do at the time," Hoey concluded.
Camilla's children won't inherit any of her royal titles, though, as those are dependent on Charles.