How The Mar 18 Full Moon Will Affect You If You're A Virgo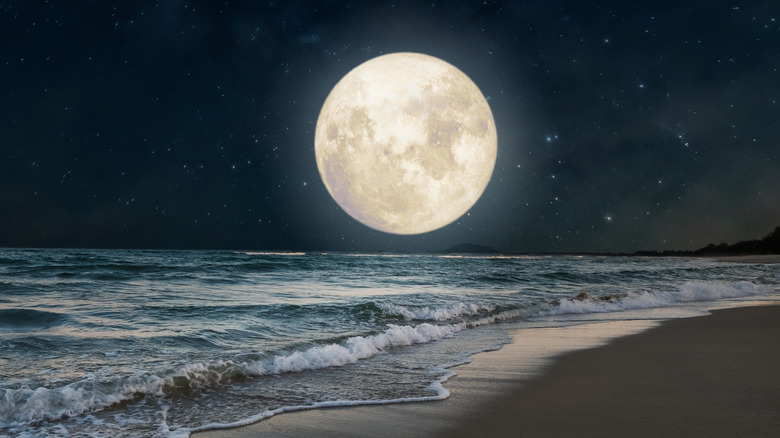 jakkapan/Shutterstock
March 18, 2022, marks the final full moon before a brand new cycle begins with the Astrological New Year. This month's full moon is in the sign Virgo, which is all about being organized and analytical (via Cosmopolitan). Virgo traits are known to include having an eye for detail, as well as being focused and hard-working. Astrologer Kristy Gray tells Body and Soul that the lunar event is the perfect time for revisiting your goals and working towards them.
"First, take some time to reflect on the intentions you set at the last New Moon and make note if you were consciously working towards them or if there's been something (or someone) that keeps tripping you up," Gray suggests, adding that, after reflecting, you should get to work with the planning phase and get serious about making your dreams come true. This could mean sitting down with a paper and pen and sketching out a business plan, cleaning and organizing your office, or taking the first steps to achieving your goals. The astrologer also reminds us that everyone defines their own story, so putting in the work to live your best life will be key in realizing your dreams.
For Virgos, the full moon will be all about exploring your self-confidence.
This full moon is about finding and building self-confidence for Virgo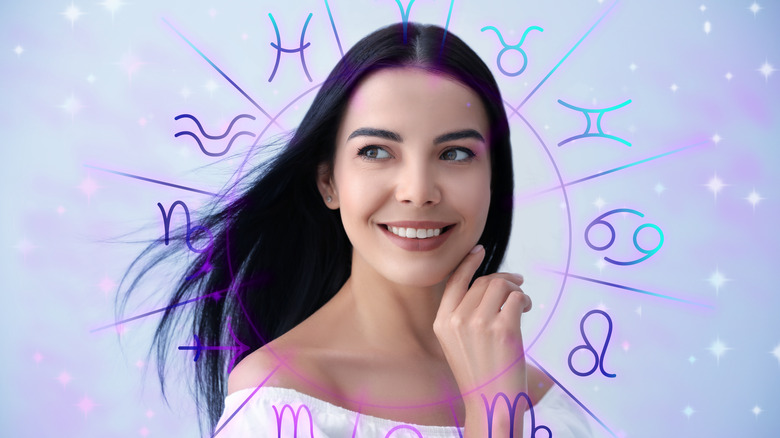 New Africa/Shutterstock
According to Bustle, those born under the sign Virgo (August 23 to September 22) will feel like having the spotlight aimed directly at them during the full moon on March 18. Although the sign tends to be very humble and modest, some reflection time will lead to a new confidence and openness that will give you the inspiration to step out into the world and be seen. Because of this, you'll be noticed in the crowd, so be ready for all that comes with it.
Russh notes that, because of the extra self-confidence Virgo will be feeling during this time, it may be beneficial to really focus on self-care and do something fun that's just for you, like getting a new haircut, treating yourself to some new clothes, or doing whatever it is that makes you feel happy, comfortable, and like you're living the best life possible.
It may be hard for you to let loose at first, but once you start feeling like a million bucks, your confidence will shine through — and no one will be able to stop you.