Bella Hadid Finally Comes Clean About Having Plastic Surgery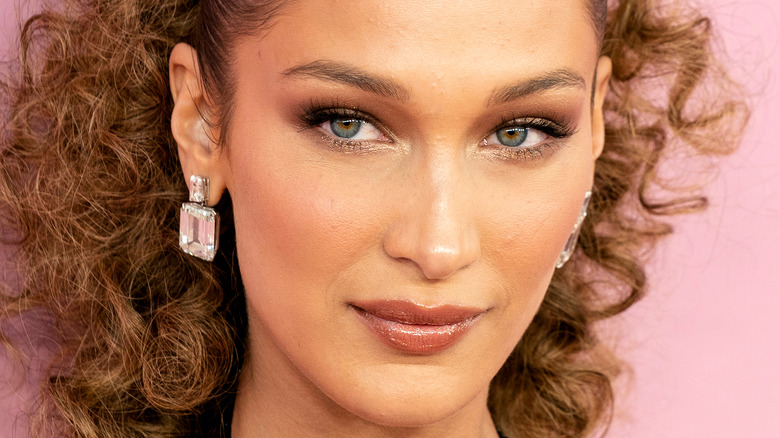 Ovidiu Hrubaru/Shutterstock
Some kids sneak around to go get their belly buttons pierced when they're in high school, but when your parents are celebrities, you can afford a bit more than that. According to Vogue, Bella Hadid opened up about getting a nose job before she graduated high school. Yes, the rumors are finally put to rest by the model herself. While Hadid has full range to do whatever she'd like with her body, fans have been curious for some time now. Now that Hadid is in her 20s, she's ready to share it all.
Hadid has the entire world looking at her all the time, especially since, you know, her job is modeling. But in her Vogue interview, the 25-year-old opened up about her struggles with Lyme disease as well as anxiety and depression. She even admitted to crying before the interviewer came over. Through it all, Hadid opened up about some seriously personal topics, including her past plastic surgery. While she did admit to going under the knife once, she's putting an end to the talk that she's had more than one surgery.
Here's everything to know about Hadid's plastic surgery regret, so you can stop listening to the he said, she said too.
Bella Hadid got a nose job at the age of 14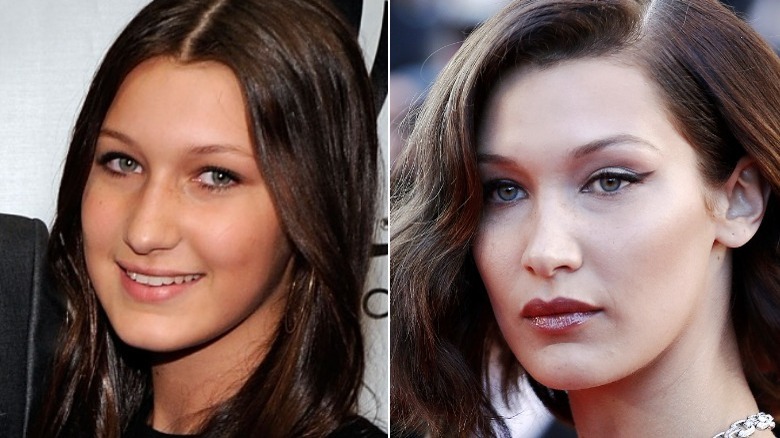 Andrea Raffin/Shutterstock/Ethan Miller/Getty Images
In an interview with Vogue, Bella Hadid admitted to getting a nose job at the age of 14. That's three years before she was signed with her first modeling agency. It also means that her parents had to sign off on the procedure, as the legal age of consent for plastic surgery is 18 years old.
Hadid has never spoken about plastic surgery rumors until this interview. That could be because she actually regrets having the procedure done. "I wish I had kept the nose of my ancestors," she said in the Vogue interview. "I think I would have grown into it."
While she got super personal telling Vogue about her procedure, she made it clear that she's never gotten any other procedures done. "People think I fully f***ed with my face because of one picture of me as a teenager looking puffy. I'm pretty sure you don't look the same now as you did at 13, right?" asked the model. "I have never used filler. Let's just put an end to that. I have no issue with it, but it's not for me. Whoever thinks I've gotten my eyes lifted or whatever it's called — it's face tape! The oldest trick in the book."
Now that the truth is out there, let's let the woman live in peace.