What Jinkx Monsoon Really Thinks About The RuPaul And Pearl Controversy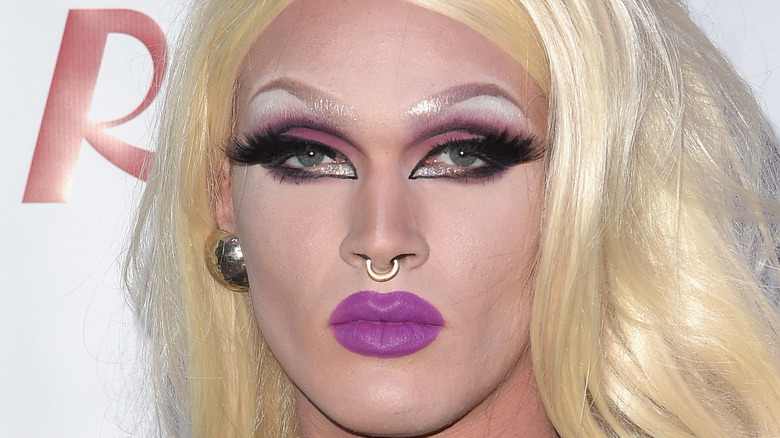 Andrew H. Walker/Getty Images
Pearl might have been responsible for one of the most iconic moments in "RuPaul's Drag Race" herstory, but it came at a price, as Pearl may never appear on "Drag Race" again. The Season 7 competitor had a tense moment with host RuPaul Charles in the workroom, culminating with Pearl cheekily asking, "Is there something on my face?" (via YouTube). A visibly annoyed RuPaul simply replied "yeah" and flounced off. Although the super popular reality show traffics in these kinds of gag-worthy moments, all was not well behind the scenes. 
During a subsequent chat on the YouTube series "Hey Qween," Pearl opened up about how she'd attempted to build a rapport with RuPaul between show segments, but the host rudely brushed her off by reasoning that there was no point in talking unless they were being filmed. Per Attitude, fellow judge Michelle Visage defended her long-time BFF during a Q&A event for "RuPaul's Drag Race UK," arguing that keeping the drama and heartwarming moments until cameras are rolling is nothing new in reality TV. 
"UK" finalist Divina De Campo confirmed likewise, noting simply, "If the camera's aren't rolling, you don't speak." She and fellow finalists Baga Chipz and The Vivienne all told Pink News they'd had a great time working with RuPaul, too. As De Campo reasoned, "I don't go in there to be friends with RuPaul, that's f***ing weird. If you expect that you don't understand what TV is about." Season 5 winner Jinkx Monsoon has never been one to mince her words, either. Here's what she had to say. 
Jinkx Monsoon believes compassion goes both ways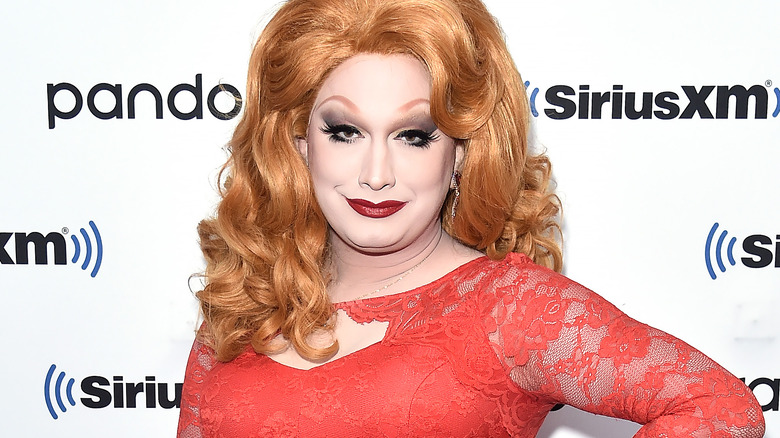 Steven Ferdman/Getty Images
Jinkx Monsoon is always unapologetically herself, as everybody learned during Season 5 of "RuPaul's Drag Race," when she stated confidently, "I'm Seattle's premiere narcoleptic Jewish drag queen." Winning the show did nothing to dent her edge, either, with Monsoon telling Us Weekly that Gwyneth Paltrow "always looks like she's about to cry," suggesting someone should "just kick her and get it over with." 
Naturally, then, when the Gay Times asked Monsoon what she thought about RuPaul's feud with Pearl, she didn't hold back. "Being someone who has to meet people constantly, who has to be switched on constantly, I sometimes come off as bitchy when I'm not trying to be. So I think patience and compassion are extremely important, but also having your feelings heard is important," the reality star admitted. 
Acknowledging nobody knows what RuPaul was thinking or feeling, Monsoon also reasoned that people should be given the benefit of the doubt — but it goes both ways — and "sometimes things just come out wrong and are misinterpreted." It's worth noting that another winner, "All Stars 2" victor Alaska, also clarified that her experience with RuPaul was very different from Pearl's.
Per EW, in her memoir "My Name's Yours, What's Alaska?" Alaska wrote, although plenty of queens consider RuPaul "cold" and unapproachable, "My experience with her was never like that. Even when the cameras were down, she was chatting with the girls and making jokes." Alaska added, " The respect went both ways." Ultimately, Pearl's experience is her own, as is everyone's, especially in reality TV.