The NCIS Episode You Forgot Starred Josh Holloway From Lost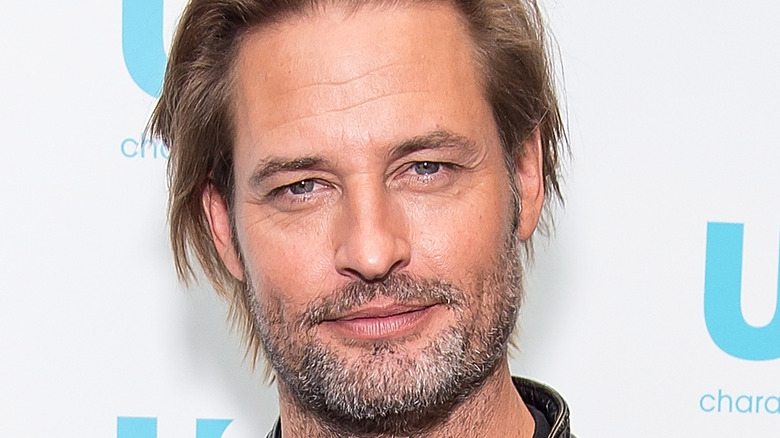 Michael Stewart/Getty Images
"Lost" stopped airing more than a decade ago, but the repercussions of the hit show are still being felt in pop culture, with many commentators even describing "Yellowjackets" as the new version of the drama. For the stars of "Lost," moving on from the biggest role of their careers has been tough, with only a handful managing to make the transition into bigger fare. Among those, Josh Holloway has clearly done well, nabbing take-notice roles in hit shows such as "Colony" and the all-conquering "Yellowstone," as Kevin Costner's latest antagonist. 
As People notes, in an early interview with the actor, Holloway was ready to give up his dreams and leave Hollywood when "Lost," and lovable antihero Sawyer, rolled around. Although he acknowledged it was "bittersweet" saying goodbye to the character, Holloway expressed "a huge desire to do other things," admitting, "I feel like I'm just getting started" and reasoning, "It's gonna be a whole new adventure." Moreover, he had no delusions of grandeur, with the actor keen to prove himself even if it meant auditioning again. 
Evidently, his post-"Lost" career has proven to be incredibly fruitful. But, around the time the beloved mystery box show was in the works, Holloway was a struggling actor taking any job he could get, including playing an unnamed, but still memorable, character in "NCIS." 
Josh Holloway played a sheriff with a dark sense of humor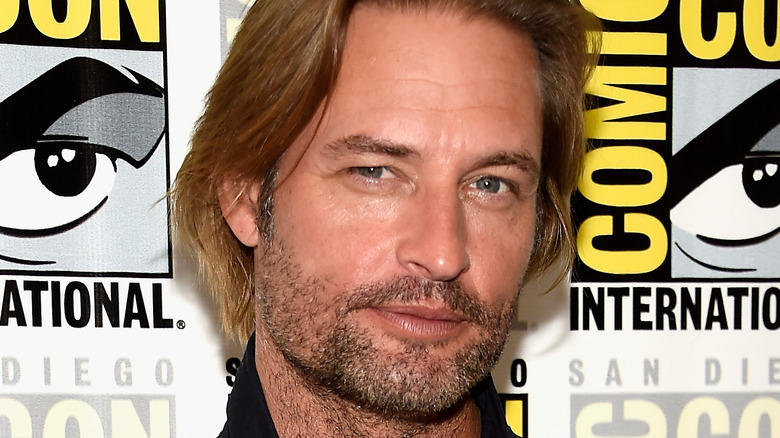 Frazer Harrison/Getty Images
TV Insider describes Josh Holloway's unnamed sheriff, who appeared in "NCIS" Season 1, Episode 12, as "a snarky West Virginia state trooper whose jokes about a marine's severed limb did not win over Gibbs." TV Guide clarifies he's actually instrumental to the plot since Holloway's character must help the team after the leg is found in a trashcan. Clearly, though, his sheriff didn't take the important job too seriously. As Insider points out, the small role at least gave the "Lost" star an opportunity to utilize his own accent, which would soon become iconic once the hit show debuted. 
If anything, given his country roots, it's shocking that Holloway wasn't added to the cast of "Yellowstone" sooner. As USA Today points out, the actor grew up in rural Georgia surrounded by various farm animals and currently has a home in Wyoming, where he regularly partakes in horseback riding and fly-fishing. Evidently, the "Lost" breakout is a down-home boy through and through. On finally being cast in "Yellowstone," of which he was a fan for many years, Holloway admitted, "When I got the call, I was so excited that I was finally going to get to be a cowboy, because in 18 years of acting, no one has cast me as the cowboy, for God's sake."
However, "He cast me as a Wall Street guy. I was like, 'Taylor? [Sheridan, 'Yellowstone' co-creator] Really?' He thought that was the funniest thing."