Joe Millionaire's Steven And Calah On When They Knew They Were Right For Each Other - Exclusive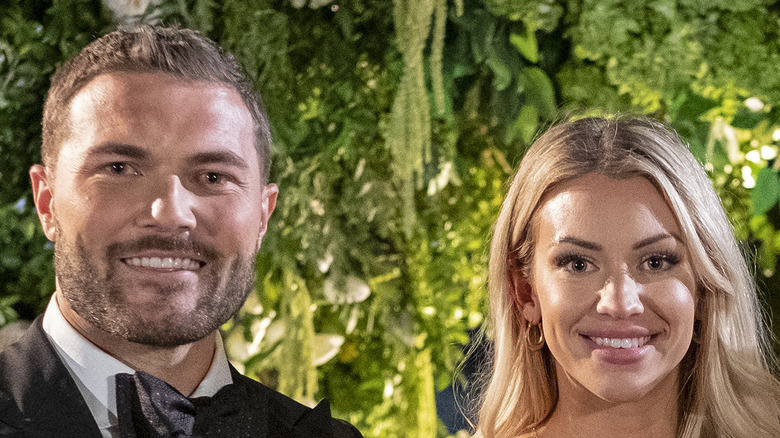 Wilford Harewood/FOX
We've all seen "The Bachelor" and "Love Is Blind." And, while every dating reality series is its own entity — and they're all fascinating in their own right — sometimes they need a little extra pizzazz to make viewers really want to go along for the ride.
Enter Fox's "Joe Millionaire: For Richer or Poorer," which takes the essential concept of "The Bachelor" in a whole new direction. Where "The Bachelor" simply sees one man sending contestants home until he chooses the woman he wants to marry, "Joe Millionaire" incorporates a level of mystery. 
There are two bachelors spending time with a bevy of women, but one is an everyday guy and the other is a millionaire. Neither viewers nor contestants know who is who. On "Joe Millionaire," Kurt Sowers and Steven McBee charmed viewers with their warm personalities and good looks, and Season 1 recently ended with (spoiler alert!) Steven being revealed as the millionaire.
"Joe Millionaire: For Richer or Poorer" is a spinoff of the 2003 reality series "Joe Millionaire," and it ultimately ended with Steven choosing Calah Jackson as his soulmate (via E! News).
Recently, The List sat down for an exclusive interview with Steven and Calah of "Joe Millionaire," and they disclosed all their feelings about the season, including their overall experiences, how they'll adjust to life together post-filming, and when they knew they were right for reach other. (Hint: It wasn't as immediate as you may think.)
It took both Steven and Calah some time to realize they were soulmates on Joe Millionaire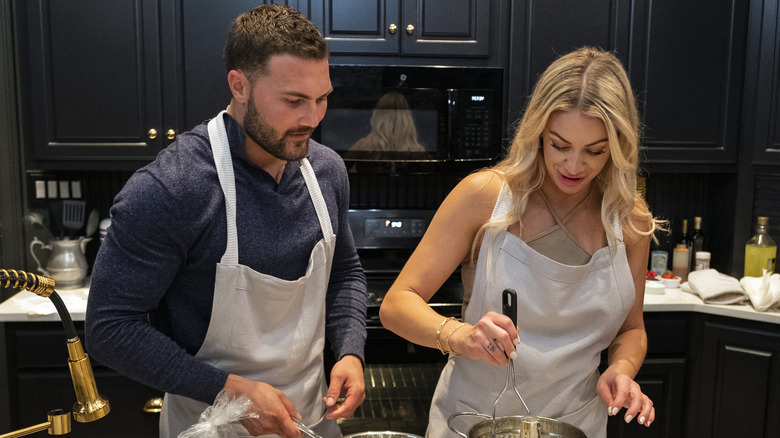 Wilford Harewood/FOX
For Steven McBee and Calah Jackson, "Joe Millionaire: For Richer or Poorer" was a life-changing experience. They got introduced to the world, and they ultimately found their soulmates. However, in our interview with the happy couple, they revealed that they didn't instantly know they were right for each other.
"I definitely was a little bit more guarded than the other girls in a sense that I was just not as assertive as them," Calah explained. "We're in a dating show, and it's such an unreal experience, so I didn't really know how to go about it." 
She continued: "I knew pretty early on that Steven and I hit it off," though she admitted that she was "into Kurt [Sowers] as well." 
"It took me a while to really open up to any feelings," Steven revealed. Still, even though he felt something for Calah in the beginning, he had to keep his options open, he said. This was a once-in-a-lifetime opportunity, and he didn't want to mess it up. 
"You don't have a lot of time, so it's not like you can spend all of your time with one person because everyone else would be left aside," he said. "You'd never have time to know who they were."
Still, as the season progressed, Calah and Steven realized they were right for each other. "We hit it off throughout the entire show, knew we had a great connection," he said. "It's really built over time."
You can catch Steven McBee and Calah Jackson on "Joe Millionaire: For Richer or Poorer" on Hulu.