Nicholas Brendon Confirms Our Suspicions About His Feelings Toward A Buffy Co-Star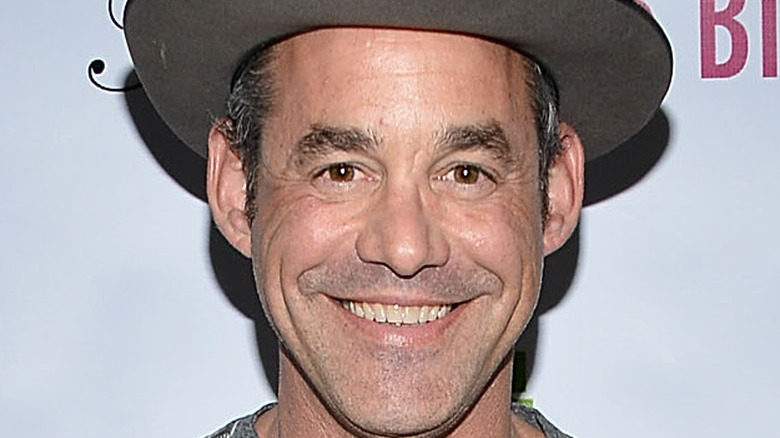 Araya Doheny/Getty Images
Nicholas Brendon's life today post-"Buffy the Vampire Slayer" has been hard. The actor, who played quippy Xander Harris throughout the hit show's run, was most recently arrested in August 2021 on allegations of prescription fraud. As People outlines, it was sadly just the latest in a string of troubling incidents. Brendon entered rehab in 2004 for alcohol addiction, confirming at the time that the disease "was taking control" of his life. The actor re-entered a treatment facility six years later after being tasered by cops while resisting arrest on vandalism charges.
Several further arrests followed, for charges ranging from property damage and obstructing police to drunk and disorderly behavior and grand theft. Brendon's marriage also fell apart after just five months. In 2015, the "Criminal Minds" star checked into a treatment center once again, this time for depression, opening up about his struggles in a "Dr. Phil" interview. A subsequent arrest led to Brendon's girlfriend taking out protective orders against him, which remain active, and the actor being sentenced to three years' probation for domestic violence, per the Desert Sun.
However, when Brendon's former "Buffy" co-star Charisma Carpenter broke her silence about mistreatment at the hands of series creator Joss Whedon in 2021, the actor stated in a Facebook Live video that he hoped "growth" and "healing" came from the situation, confirming there were "transgressions" on set, according to The Independent. Now, Brendon is elaborating on the issues he had with one colleague in particular.
Nicholas Brendon wasn't a fan of the Angel spinoff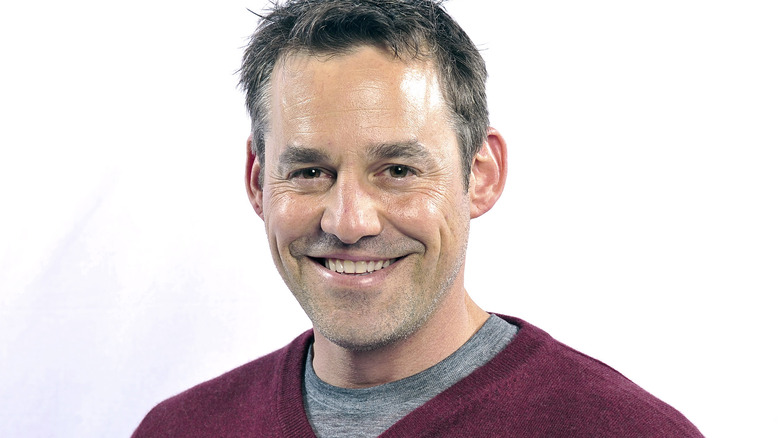 Timothy Hiatt/Getty Images
David Boreanaz was so popular as "Buffy the Vampire Slayer's" doomed lover, Angel, that he was gifted his very own, self-titled spinoff, which ran for five successful seasons. However, if you ask his former co-star Nicholas Brendon, Boreanaz didn't deserve his own show in the first place. Hollywood Life reports that, in pop culture curator Evan Ross Katz's upcoming book, "Into Every Generation a Slayer Is Born: How Buffy Staked Our Hearts," Brendon argued, "It was weird that Angel got a spin-off. Because how does the most boring character in TV history get a spin-off?"
"Why don't we break down Angel? Uh, no, there's nothing to break down. It's just a brooding little guy," Brendon continued. "Angel, in my opinion, is worse than those 'Twilight' f***ers. I'm not sure if I'm talking about David or Angel at this point now." Fans have speculated about a feud between the two actors for years. Brendon's comments may shed some light on their issues, or he could've done the interview in character as Xander.
Funnily enough, when Parade asked Boreanaz whether he'd be up for a "Buffy" reunion someday, or even to reprise the Angel character elsewhere, he answered definitively, "No, never; that's done, see ya, next." Explaining how he's not into reunions in general, the fan favorite quipped, "I tend to like to go forward. I don't like to go backward — except when I've got ice skates on my feet and I'm playing hockey." Ultimately, we don't know these actors' history, but there is definitely some there.