The Bachelor's Susie And Clayton Reveal How Their Reunion Really Went Down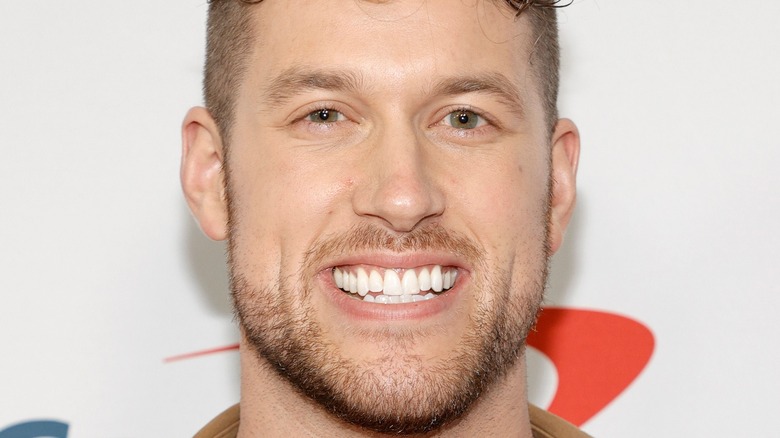 Amy Sussman/Getty Images
Clayton Echard's "Bachelor" season might have left fans cold, but its ending was undeniably explosive. As Variety reports, after confessing his undying love for all three finalists, Clayton told Susie Evans that he'd slept with Gabby Windey and Rachel Recchia, leading to a tense confrontation at the end of which she stormed off the show. However, after the two remaining women met Clayton's family in Iceland, the "Bachelor" lead was given the opportunity to resolve things with Susie.
And, although it didn't go well, Clayton ultimately decided Susie was the one for him. The reality star met with Gabby and Rachel one final time and, to their abject shock and horror, ended things with both of them simultaneously. During the "After the Final Rose" reunion special, Gabby argued that it was clear Susie was the favorite from the outset and challenged Clayton for being dishonest with her and Rachel. Clayton maintained he genuinely loved all three women.
He also apologized for hurting them, promising it was never his intention. But the damage was done, and Gabby and Rachel clearly weren't impressed, or indeed satisfied, with his explanation. Thankfully, they're taking over the new season of "The Bachelorette" together, which should soften the blow somewhat. As for Clayton and Susie, they're happily looking to the future after reconnecting off camera. 
Susie slid into Clayton's DMs after the show wrapped
During a joint interview on "Good Morning America," Susie Evans acknowledged that, although fans saw her rejecting Clayton Echard's declaration of love in Iceland, she never stopped caring about him. Susie wanted to "break ties and reassess" before deciding to move forward with Clayton. Eventually, she sent him a direct message on Instagram and, after several lengthy telephone conversations, during which Susie got all her most pressing questions answered, she finally felt comfortable opening up to him again.
Clayton, for his part, admitted to making "a lot of mistakes" along the way but declared, "Following my heart led me right where I needed to be." And, although they're just dating rather than looking to get married, Clayton is moving to Virginia so the happy couple can begin planning their future together. According to People, Susie admitted they were "both expecting a little backlash" following the "controversial" finale. 
"I think people both rooted for us individually, but are people rooting for us together?" she wondered. Still, Susie made it clear that fans should either root for both of them or neither of them since, going forward, they're a team through and through. "We have a lot of exciting things coming up," Clayton shared. "I left my job, I sold my condo just to give us a really fair shot and we know that it requires effort like any other relationship. We're gonna a lot of exciting things. So this is serious."