Bachelor Clayton Echard Speaks Out About His Confrontation With Susie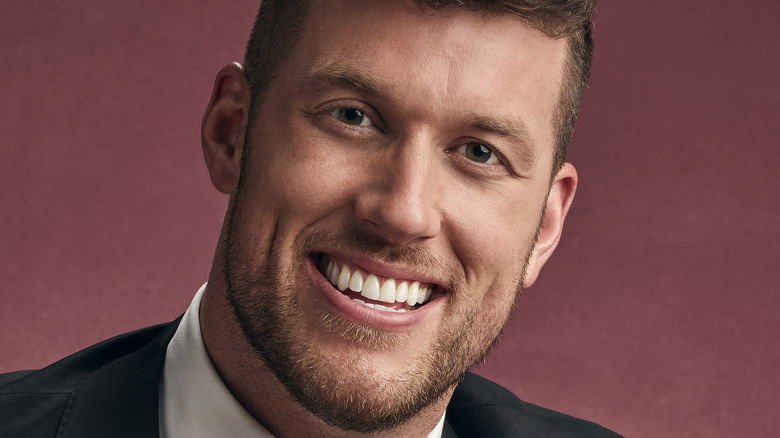 ABC/Pamela Littky
Just when you think "The Bachelor" can't get any more shocking, a new season comes along and takes you by surprise. Season 26, now in its final days, featured all the right elements. Ridiculously cute former contestant with a pro athlete background? Check. Former NFL player Clayton Echard had appeared on the previous season of "The Bachelorette." Hissable villains? Check. Bachelor contestant Shanae Ankley horrified viewers when she told the other women about Elizabeth Corrigan's issues with ADHD (per Us Weekly). Exotic locations? Check. Drama between contestants? Check and check.
Things really got crazy this season when Echard narrowed down his choices to his final three: Rachel Recchia, Susie Evans, and Gabby Windey. The four traveled to Iceland, where Echard treated Recchia and Windey to a day of adventure and an evening of romance. Then, it was Evans' turn. Over their candlelit dinner, Evans told Echard that she was anxious about the thought of his being intimate with the other women. Echard admitted that he'd slept with Recchia and Windey in the Fantasy Suite, which sent Evans into a tailspin. "I don't think I can get past these things," she said (via Us Weekly). 
The Bachelor accused Evans of dropping a "bombshell" by not letting him know her thoughts on the subject earlier, and sent her home. Viewers flooded Twitter with shocked reactions, saying Echard — who had something to say after the explosive women tell all special — was "gaslighting" Susie by putting the blame on her. Now, Echard is speaking out.
Clayton says he handled the situation poorly
Knowing that he might be in the running for worst "Bachelor" ever, Clayton Echard went on the "Ben and Ashley I Almost Famous" podcast to discuss the fiasco with semi-finalist Susie Evans. As reported by Us Weekly, Echard said during the podcast interview that he regretted his immature behavior. "I raised my voice to her. I was grasping at straws," he said. "I was trying to find anything that I could at that point to get her to stay. Like, I just wanted her to give me a chance."
Evans walked out on Echard shortly after learning he'd slept with her two competitors, which made Echard wonder at the time whether she might have been a player. He admits to having had "dangerous thoughts" about her plotting a dramatic breakup in hopes of getting cast on "The Bachelorette" and extending her 15 minutes of fame. "I don't believe that now," he added. "I didn't believe it the next day, but I believed it in that moment."
The accusation that really hurts, though, is being called a "gaslighter." Echard said, "I totally disagree on the gaslighting concept because I was not trying to manipulate her from my bad benefit at all." Echard emphasized that he had no intention of manipulating Evans and isn't the type of person who would do something like that.
Perhaps his most self-aware remark was admitting that it wasn't the smartest move to tell all three of his semi-finalists that he loved them. "It doesn't make sense," he said. "Now I see it."