How The Mar 18 Full Moon Will Affect You If You're A Scorpio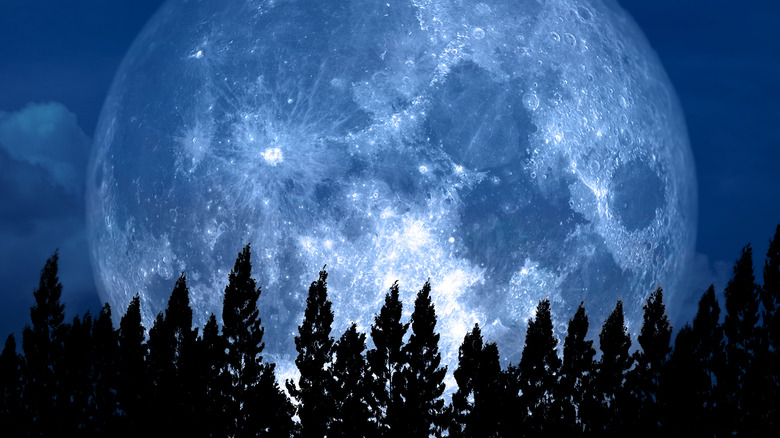 Darkfoxelixir/Shutterstock
This Friday, March 18, marks another full moon, this time aptly named the "Worm Moon." According to The Old Farmer's Almanac, this name emerged from Native American tribes who named the moon after beetle larvae that resurface from their winter dwellings during the warmer spring weather. The full moon can be seen on Thursday, March 17, and Friday, March 18, but it "reaches peak illumination" on Friday at 3:20 a.m. EDT.
As the full moon approaches the horizon, it will appear larger than usual due to the "moon illusion" effect, in which objects look bigger when they are lower in the sky. Per Stylecaster, full moon periods are times for reflection. Now is the time to revisit your goals and confront obstacles that lie in your way. The bright light from the full moon will illuminate the path forward and provide immense clarity.
Everyone can benefit from taking a warm bubble bath and burning your favorite candle to relax and ring in a fresh start. For Scorpios, this is the perfect time to get out of your shell and network to reach those dream goals on your 2022 vision board (via InStyle). This will also be a time in which you should focus on yourself and the progress you've made. Scorpios are associated with the phoenix symbol that rises from the ashes (via the New York Post). As one of the most resilient signs, it's clear you have come a long way, Scorpio, and it's time to pat yourself on the back.
This full moon will help Scorpio and their friends get back on track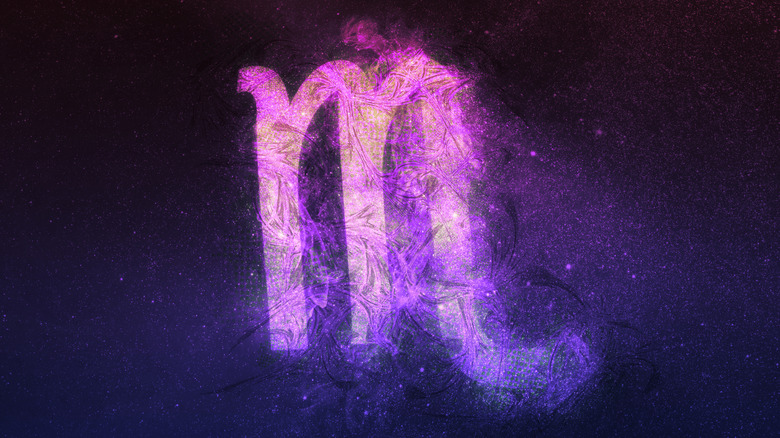 Allexxandar/Shutterstock
While Scorpio is known for its traits, including its precise intuition, someone of this sign may want to think carefully before giving advice to their friends during the full moon period (via Today). Make sure to hear them out first, and watch how you deliver your opinions. Provide your insight with care and compassion, while helping your friends feel strong so that they can make the best decision for themselves. You can steer them in the right direction, but don't tell them what to do. In the long run, your friends will appreciate you for this.
Conversely, now is also the time to reflect on your well-being and check in on your personal progress (via Bustle). Revisit those 2022 resolutions and make sure you are surrounding yourself with loved ones who have your back, rather than those who are holding you back. They say you're the company you keep. That's why it's key to identify any pessimistic people in your life who are stifling your brilliant imagination, and avoid them. If you embrace people who support your vision and encourage you to express your true self, then you will accomplish everything you desire, as the ambitious Scorpio that you are.