The Reason Queen Elizabeth Is Reportedly Disappointed In Her Children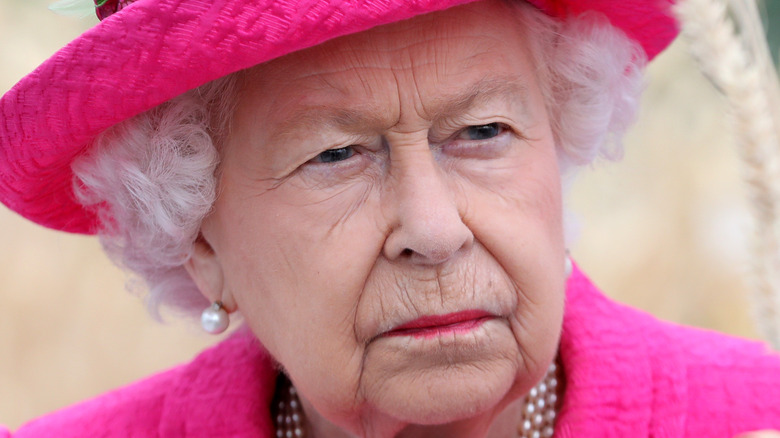 Chris Jackson/Getty Images
Queen Elizabeth is nothing if not loyal to her word. The monarch, 95, has devoted her life to being the queen and serving her country (via Newsweek), as well as raising her children, and of course, her marriage to Prince Philip, who passed away in April 2021. Elizabeth's dedication to the things she holds dear is clear in her actions and words, and it was equally clear in her marriage as she and Philip weathered many storms together over the years. The couple was married for nearly 74 years at the time of Philip's death, and although they endured their ups and downs, they always stuck together and were united in their duty to their country, per Us Weekly. 
Following Philip's death, there was much talk about his devotion to his role as consort. Even Pope Francis commented on Philip's love for his family and country (via Barrons). The Pope praised Philip for his "devotion to his marriage and family, his distinguished record of public service and his commitment to the education and advancement of future generations."
While Elizabeth and Philip appeared to be devoted to one another and their marriage, their example wasn't enough to keep their children's marriages from falling apart.
The queen was reportedly hurt by her children's divorces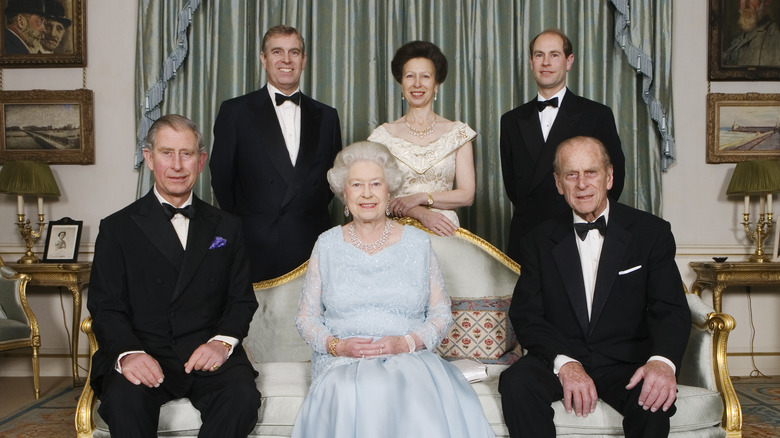 Tim Graham/Getty Images
People reports that Queen Elizabeth remains very upset that three of her four children have had marriages that ended in divorce and that she's struggled privately with that fact for years. Elizabeth's oldest son, Prince Charles, famously divorced his wife Princess Diana shortly before her death. In addition, Prince Andrew and Princess Anne have also divorced their spouses, making Prince Edward the only one of the monarch's children to stay married.
"Outwardly stoical, as ever, the Queen was finding the divorce talks deeply upsetting," royal author Robert Hardman wrote in his book, "Queen of Our Times: The Life of Queen Elizabeth II." Meanwhile, the author reveals that a member of the queen's household also recalled Elizabeth's upset over her children's divorces.
"It distressed her much more than she let on," the former staffer told Hardman. "I said, 'Ma'am, it seems to be happening everywhere. This is almost common practice.' But she just said, 'Three out of four!' in sheer sadness and exasperation. One shouldn't underestimate the pain she's been through," the source added.
Meanwhile, Hardman declares that over the years, despite what scandal may have come along, the queen was also a pillar of strength, looking to handle any situation with a calm, clear head. "While the Queen has sometimes been accused of being slow to act, there has never been a charge of panic. Her default mode in the face of a crisis is stillness," he stated.