How The Mar 18 Full Moon Will Affect You If You're A Libra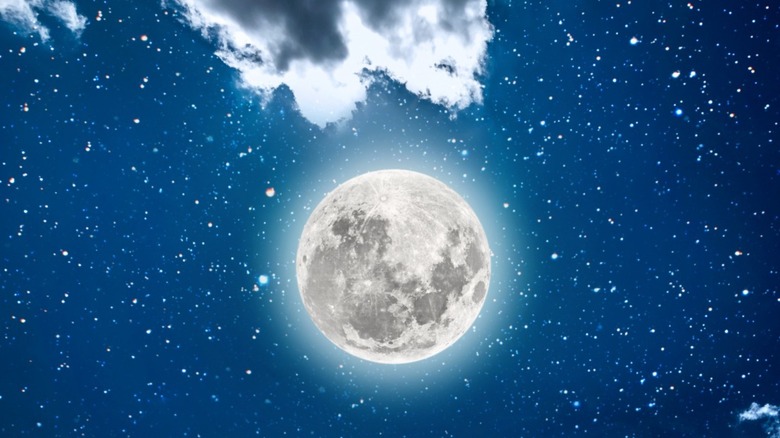 Chatham172/Shutterstock
The countdown to spring is on, so naturally the universe is fitting in one more full moon to mark the end of the season. If you're a night owl, set your alarm (and multiple snooze intervals) for 3:17 a.m. ET on Friday, March 18, when the moon will glow its brightest, per Today. If you hit the snooze button one too many times, you'll still be able to channel the energy of the Full Worm Moon, which gets its name from the earthworms that pop up as soil thaws in the spring, according to the Old Farmer's Almanac.
March's full moon is all about investigating old habits and resentments, and knowing when to move on from the things that don't serve you or your growth. The full moon generally represents a time for self-reflection and clarity, reports Elite Daily, so confronting your emotions and facing your situation head on is going to be a recurrent theme this month. Per StyleCaster, there is no room for avoidance. Plus, with the full moon falling in Virgo, you'll make new decisions (and evaluate old ones) with a clear head. For Libras specifically, the full moon will bring the truth to light.
The full moon on March 18 is ushering in a new wave of transparency for Libras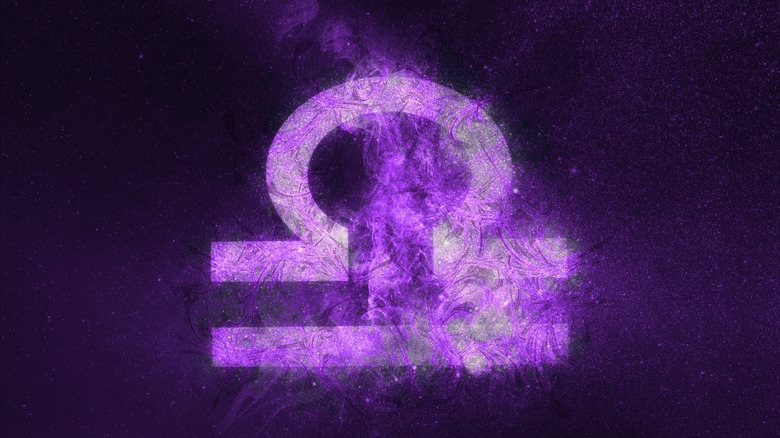 Allexxandar/Shutterstock
As per Women's Health, the full worm moon is all about self-improvement. Well-balanced Libra, now is the time to self-reflect on any grudges you've been holding onto. But before you react impulsively, Today strongly suggests thinking about what your desired outcome is. 
Take a moment to reflect: Is confronting this person going to help you heal? Do you need to talk it out to get closure? Or, is this a relationship that you need to let go of? Though your Libra nature makes you avoid conflict like the plague, your heart will guide you in the right direction. Cosmopolitan cosigns this sentiment, and stresses the importance of only keeping the people close who exude positive and supportive energy.
Bustle also recommends practicing self-care to nurture your spiritual side, whether its through meditation or a DIY spa day. Clear your schedule of anything that causes you unnecessary stress, and pencil in some much needed "me time" instead.